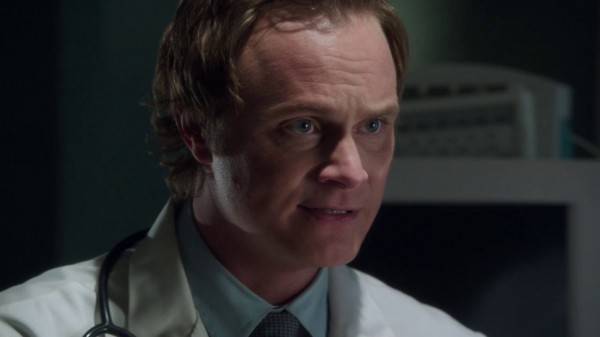 Podcast: Play in new window | Download | Embed
Hear the actor behind Dr. Whale and Dr. Victor Frankenstein talk about his experience on Once Upon a Time, his background, and answer fan questions!
Hear @QuestionAnders answer #OnceUponaTime fan questions in this exclusive podcast interview! http://t.co/nKaKlIRH

— ONCE podcast (@ONCEpodcast) February 8, 2013
Thanks for supporting us!
RumBeller 225
WizOfOnce – C.J.
Lisa Slack
Nasser from Qatar
David Neuland
Erin J
You can sponsor ONCE podcast, too!
Questions for David
These were the questions we asked David, but you'll hear that he answered many more, too!
From Erin: What is a typical day like on the Once Upon A Time set?
From Ziera: What made you take the role?
From Sarah E. aka Phoenix93: When did you find out that you were going to be Dr. Frankenstein and what was you initial reaction to it?
From EllieActive: How hard was it to keep it a secret?
From Erin: How did you get into acting?
From Jack: Can you settle once and for all the whole "can I date the nuns" thing? What did that mean?
Would you like to see Dr. Whale have a true love, and whom would you want it to be?
Do you do any impressions of the other cast or characters?
From Amy Fielding: If your could meet any character from any fairy tale, who would it be and why?
From Melissa: If you could be a different character in fairy tale land or in Storybrooke, who would you choose?
From Christian: Where do you see the differences between your "fairytale" persona and your Storybrook character.
From WizofOnce: What is your favorite episode of Once Upon a Time so far? Your favorite scene?
From Leticia Santos: Is Dr. Frankinstein's world a parallel world to the real world of the 1930s?
From WizOfOnce: What are your other current or future projects you're excited to work on?
Check out David Anders in Revenant
!
This breakout horror comedy centers around a fallen soldier who somehow finds he has joined the ranks of the living dead. Bart Gregory (Anders) has just recently been laid to rest – so why is he still up and walking around? The only way he can keep himself from diminishing to dust is to supply himself with a constant supply of fresh blood. He quickly decides to do law enforcement a favor by cleaning up the streets.
We wished we could have more time with David, but we're so grateful for the time he gave us (even some extra!).
Thank you for the Apple Podcasts reviews!
Jcstar07
bschrum
Rich is hot in TX
Ziera117
StephanieHattress from UK
Cattttttttttttyyy
lynnNtenn
Ashleigh Kathryn
Your reviews encourage us and help others find the podcast!
Please rate and especially write a review for us on Apple Podcasts.
What did you think?
Email Feedback@ONCEpodcast.com (audio files welcome)
Call (903) 231-2221
Comment on the shownotes
Visit any page on ONCEpodcast.com and click the "Send a voice message" link to record and send a message right from your computer.
Help us out!
Share this post in your social networks
Follow us
On Facebook:
On Twitter:  echo do_shortcode('[twitter follow="ONCEpodcast"]'); ?>
Daniel J. Lewis:  echo do_shortcode('[twitter follow="theDanielJLewis"]'); ?>
Jeremy Laughlin:  echo do_shortcode('[twitter follow="phlegon"]'); ?>
ErinJ:  echo do_shortcode('[twitter follow="erinjcruz"]'); ?>
Hunter Hathaway:  echo do_shortcode('[twitter follow="travelingpixie"]'); ?>
Jacquelyn / RumplesGirl:  echo do_shortcode('[twitter follow="punk_bunny_87"]'); ?>
Spoilers
Casting News
Episode titles for 17, 18, 19