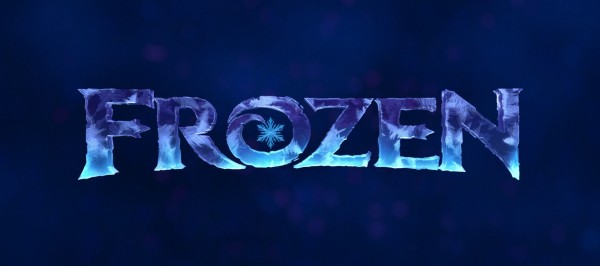 With less than two weeks until the premiere of the fourth season of Once Upon a Time and we sure couldn't get more excited! But before we all start theorizing about the new magical season that will start on September 28, let's take a look back at the award-winning Disney animated hit before Storybrooke freezes with our very own Frozen rewatch!
Podcast: Play in new window | Download | Embed
Being one of the much anticipated movies of Disney to date, Frozen has been a favorite not just by kids, but adults as well. While not everyone who have seen it did not fall in love at first, the more people watch it, the more the film and its soundtrack stick to everyone's mind, to the point where Youtube was filled with Frozen parodies for months.
Here are some of our favorite videos.
One of the things that set Frozen apart from the recent Disney films is that Frozen brought the old Disney film every 80s and 90s fans fell in love with. And for the first time in what seemed like forever, Disney brought a set of incredible talents that brought Frozen characters to life — Idina Menzel was one of them.
In the opening song, Frozen Heart, they call ice as being "beautiful, powerful, dangerous, cold. Ice is a magic that we control. Stronger than one. Stronger than ten. Stronger than a hundred men." Could this be a description of Elsa, too? Will someone from the Once Upon a Time character have a frozen heart? Emma, maybe, or Hook? What about Rumplestiltskin? If an act of true love will thaw a frozen heart, will a true love's kiss by Belle be enough to free him of the curse of being The Dark One?
Just like Frozen and Once Upon a Time, another Disney animated hit, Maleficent also showed a great depiction of an act of true love when Maleficent broke the curse by giving Princess Aurora a true love's kiss. Clearly, Disney and Once Upon a Time has paved way to changing that an act of true love isn't just romantically.
Whose son is Kristoff, by the way? Did they really just let him run off and never try to find him? Will he or any of the Frozen characters have a connection with one (or some) of the residents in Storybrooke?
Certain things that we learned from the movie is that it was very different from the Hans Christian Andersen tale, the Snow Queen being the top. From Andersen's dark take on the Snow Queen, Disney, well, Disney-fied the story. So which take will Once Upon a Time go? Will they go for the Disney animated, light version of the Snow Queen's backstory? Or will it be as dark as Hans Christian Andersen's?
Jumping the shark?
While a lot of the show's fans were thrilled about bringing in the Frozen characters into the show, a huge chunk of ONCErs are still on the fence about bringing the Disney animated hit into the show. Are they just riding the bandwagon? Did they really just take the Pizza Guy's suggestion? Is it just a publicity stunt to raise and keep the ratings? What do the creators have in mind for introducing these recently well-loved characters into Storybrooke? With the introduction of Peter Pan and the Wicked Witch in the third season and their very dark take on the story, how will Frozen fare on the story?
Getting back to Frozen, another thing that made people love the show is its musicality. Plus, aside from Anna and Elsa, Olaf has definitely one of the most beloved characters from the show. Looking at all the aspects of the story, we love seeing counterpoints in the movie where two songs overlap; For The First Time in Forever being one of them. We also like the details of Elsa's magic, as well as their clothing and backdrop; almost everything has an image of snowflakes or windblown snow drifts in it, which was very consistent of them.
What is so awesome about Frozen is how they show villains; Elsa being seen as the villain at first, but turned out to be the mistreated, untrusted, and misunderstood character. Very much like the characters in Once Upon a Time, where the villains aren't exactly the wicked, soulless beings that they are known for. Frozen, just like Once Upon a Time, showed that evil isn't born, it's made.
Aliasscape over the chatroom thought that the thing about Hans is he's an everyday villain that you can meet on the street every day. Men who will use and abuse a woman, because they love themselves and their own interests more.
Over the forum, one theorized that it was the harshest winter when Snow was born. Could this be how Elsa will play into the show's current storyline? If Elsa's urn came from the past, does that mean that whatever business Elsa and Anna has in Storybrooke is, indeed a thing of the past?
My family and I love Frozen. It has great, memorable characters and the music is probably our favorite Disney animated soundtrack since "The Princess and the Frog". I have two daughters (ages 2 & 4) that were already Disney princess fans but the focus of sisterly love in Frozen seemed to make my girls even more excited. I've just started watching "Once Upon a Time" on Netflix but my wife has been watching since the beginning and is very excited for Frozen coming to Once and for season 4 to start!

Keep up the good work with your podcasts!

cheers,

— Joshua
I loved the movie. The one two things I didn't were two of the songs that I could have done without. The first is "Love is an open door."  The other was the troll song.  I'm really looking forward to it joining "Once Upon a Time."  The concepts of acts of true love and magic that can't be controlled are right up their alley.  I think it'll be a great year for "Once Upon a Time."  Thank you for telling me about your future review. — Meredith
Frozen is a great film! I love Anna and I love the songs. I do think that it's overhyped and that Once is jumping on the popularity bandwagon. Also, considering how they've treated other Disney characters (such as Rapunzel being in one episode and pretty much only there to further Charming's story) I am a little worried with how Frozen will go down. — EllieActive
Will Elsa be just like Rapunzel, who appeared only in a single episode as a filler to a bigger story? Or will she, and the other characters from Arendelle have bigger stories to tell?
In the movie, Frozen brought two beings to life – Olaf, who is loveable and fun, and Marshmallow, who will protect Elsa as best as he can. If Elsa can bring someone to life, is Once Upon a Time going to bring it to the show as well?
Thank you for supporting us!
Steve Johnson (subscriber)
David Neuland (subscriber)
Kelsey Hunt (subscriber)
Laura Silva (subscriber)
Laurie Hancock (subscriber)
Tappnbrd (subscriber)
DJ Firewolf (subscriber)
Maryann Livoti (subscriber)
Patreon backers ($16.50 per episode)
You can sponsor an episode or more of ONCE podcast, too! Email Daniel@ONCEpodcast.com if you would like to arrange a corporate sponsorship of our podcast for the upcoming third season.
Frozen introduced a lot of characters that everyone instantly fell in love with but it seems that not everyone can't fix the fixer-upper that is trolls. They said that Anna will be much safer from Elsa's icy powers if she's being kept in the dark, but somehow it royally screwed pretty much everything up. If Elsa's powers trigger with fear and love, wouldn't it be better if someone told Anna about what happened?
With so much more coming up in the new season, how do you think will the Frozen characters fit into the show's current and upcoming storyline? Hit the comment section below or join the forum to share your thoughts. Also, join us as we watch the season 4 premiere on September 28 at 8pm, as well as our Initial Reactions after.
What did you think?
Email Feedback@ONCEpodcast.com (audio files welcome)
Call (903) 231-2221
Comment on the shownotes
Visit any page on ONCEpodcast.com and click the "Send a voice message" link to record and send a message right from your computer.
Help us out!
Share this post in your social networks
Follow us
On Facebook:
On Twitter:  echo do_shortcode('[twitter follow="ONCEpodcast"]'); ?>
Daniel J. Lewis:  echo do_shortcode('[twitter follow="theDanielJLewis"]'); ?>
Jeremy Laughlin:  echo do_shortcode('[twitter follow="phlegon"]'); ?>
ErinJ:  echo do_shortcode('[twitter follow="erinjcruz"]'); ?>
Hunter Hathaway:  echo do_shortcode('[twitter follow="travelingpixie"]'); ?>
Jacquelyn / RumplesGirl:  echo do_shortcode('[twitter follow="punk_bunny_87"]'); ?>
Spoilers
Frozen happened not only in the past, but the past that happened before 4×01.
Promo stills have come out and most of it showed Arendelle and its residents.
Elsa appears to be looking at a book.
It looks like we're going to have a Robin-Regina-Marian-Emma confrontation in 4×01
The Enchanted Forest is conveniently adjacent to Arendelle
There will be no Olaf in the show
We're going to be seeing more about Emma's childhood. One of the popular theories is that we probably see the first family that Emma was sent in
Will will not going to be in Storybrooke if things are not well in Wonderland
Doctor Whale will not be making a come back for season 4A
Australian actress Frances O'Connor will play Collette, Belle's mother in 4×06, "Family Business" in a flashback but it was reported that she might make a reappearance again some time
Elizabeth Mitchell was confirmed to portray the Snow Queen
The 7th episode of the fourth season will be entitled, "The Snow Queen" and is written by Edward Kitsis & Adam Horowitz
There will be a casting call for a middle sister that is blond and blue-eyed, set to appear on a fancy ball.
Henry and Regina going on a little adventure together; looks like we're going to have more Henry and Regina interaction
Emma seems to start to pull away from the relationship but Hook will do whatever it takes to bring her back
At Granny's Diner, Belle and Elsa was seen filming with Hook