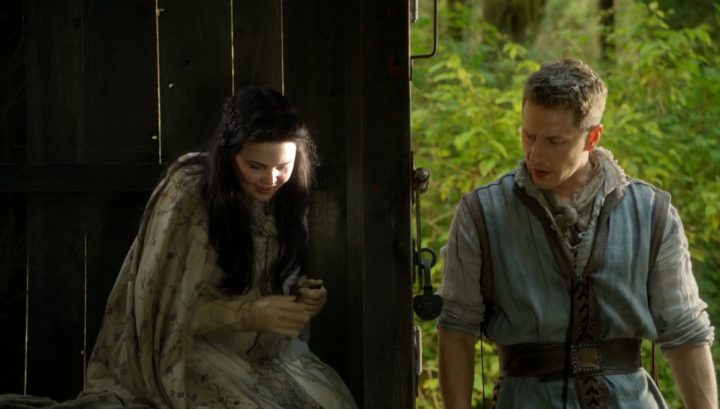 Let's make today the perfect day and join us as we discuss probably one of the top episodes of Once Upon a Time, "Heartless" in-depth, focusing on Timmy and Lassie, the baby tree thing, and Snow White's hope. Plus! Story time with Hook, the Evil Queen's plan about Snow White and Prince Farming's poetic ending, Rumple's cowardice, Snow White and David and Krispy Kreme donuts!
Podcast: Play in new window | Download | Embed
There were so many little details in this episode that were so good, not just in the past, but the present as well that we had to keep watching scenes over and over.
Enchanted Forest (Past)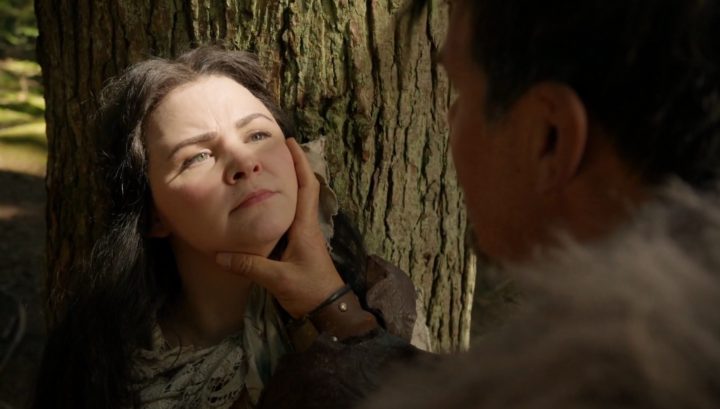 Starting out the past as we get to see Snow White running around, trying to raise money to be able to leave. We understand why they needed to do it to move the story along, but why would she approach nobility when she's the princess? With the posters everywhere, he surely knew exactly who she was.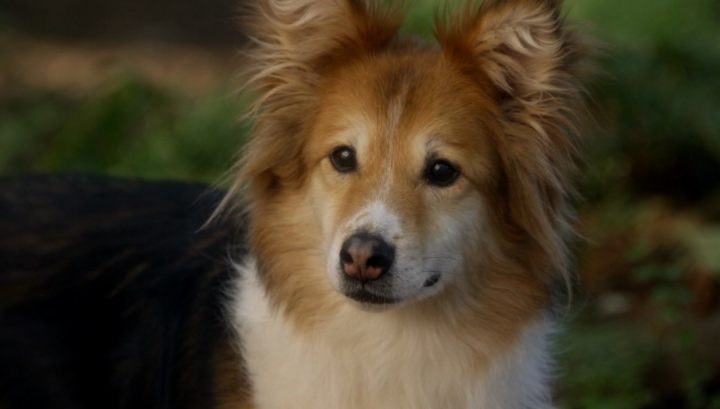 On the other side of the Enchanted Forest, though, is David and his dog, Wilby. Have we heard about David's dog before? We made some research about David's dog and perhaps, Wilby is a shaggy dog story, from the 1959 Disney film, The Shaggy Dog.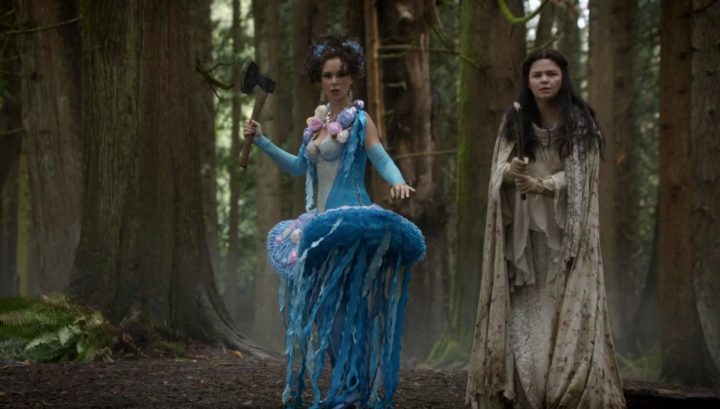 So how does this fit in with the timeline? Remember in 4×02, "White Out", when Anna taught David how to use the sword so he could stand up for himself against Bo Peep. That was when he had a long hair, but that was all much more before this. That being said, it was really neat to see Ruth again. It was also nice and hilarious seeing the Blue Fairy again helping Snow White, and holding an axe, too!

One of the vicious characters that we get to meet in this episode is the Woodcutter, who was known for hunting down werewolves. Perhaps Snow White recognized and knew about him because of Red? In the French version of Little Red Riding Hood, the hero was a woodcutter but a hunter in the Grimm and traditional German versions. Between this scene and the next scene with David and Wilby in the past, he said that he is going to Longbourn as well, which we first heard about in season 1 when Rumplestiltskin and Baelfire went to sell something at the fare and the army guy said, "kiss my boot." Interestingly, Longbourn is also Elizabeth Bennett's home in Pride and Prejudice. While David is out, the Woodcutter had Wilby find Snow White for him, but despite that, the Woodcutter has such a nice personality and great with pets.
When the Blue Fairy was trying to convince Snow White to go home, she said, "Home is where your family is," a line that Snow White told David in the episode, "Tiny." But with the help of the shaggy dog, David was able to save Snow White. One of the things that stood out is David, who was just learning to use a sword, made his first kill when he killed the Woodcutter. Why didn't his heart turn dark? Was it because he did it to save somebody else?
1×06 "The Shepherd" now make more sense. It's pretty clear that Rumple intended for Charming and Snow to meet during that robbery, fall in love and eventually make Emma so he'd have a savior for his curse. But I couldn't figure out how he'd know that they were the right match. I've always believed that he simply relied on his gift of prophesy to know about them. But what if he was watching Snow in his crystal ball, while they were talking? He would have seen that sapling spring to life, which would have told him that he had to get these two together again.

— Meredith of Everett, WA
Storybrooke (Present)

Back in the present, meanwhile, did anyone notice the brief iconic shadow being shown when the Evil Queen first appeared on sleeping Snow White and David? So much of the production from this episode is really, really good, including the soundtrack. This scene was so wonderfully artistic, the acting is great, the lighting and the soundtrack is what made it one of the best episodes in a long time; the Charmings are relevant again. Plus, so many ties back to the first season, including the part where the Evil Queen telling Snow White that she's got 12 hours to figure out "something terrible," reminding us of the Pilot episode when Snow White asked her where they're going and she answered, "somewhere horrible."
But does the Evil Queen really have a concrete plan? In the episode "Welcome to Storybrooke", Regina was also victorious at first, until she slowly realized that it wasn't the kind of revenge that she initially envisioned.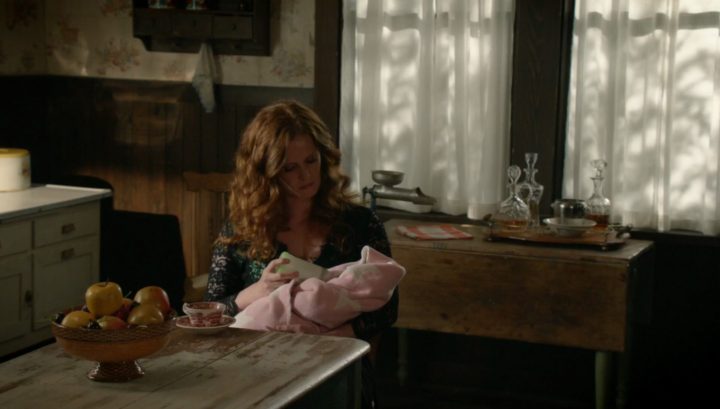 On the other side of town, Zelena was all normal, feeding baby Robin and being domestic with her baby, there's not even a hint of wickedness there as she minds her own business. Zelena, especially looking at this scene, while she had her wicked days, looks like she's ready to put her wickedness aside to be with baby Pistachio. But is she really all over her wicked days?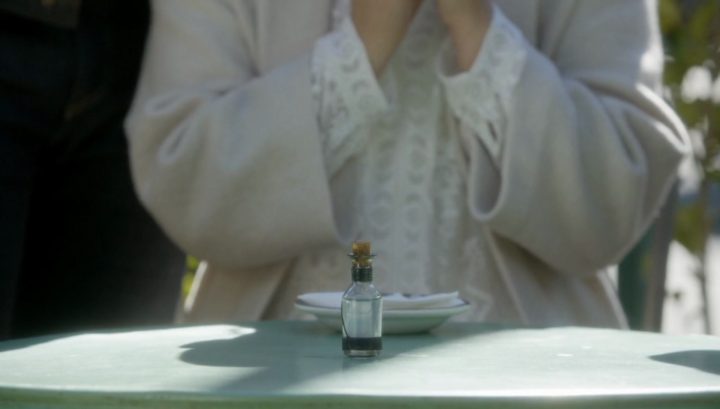 Back at Granny's, outside of Granny's anyway, when they were discussing the water from the River of Lost Souls and Regina poured a drop of water to the tree, why did the tree die instead of turning to water? How much water did Gold bring back? Are we going to see the water being used again?
Meanwhile, when we see Snow White and Charming walking and talking, it seems that for once, she has finally given up hope and that this situation feel more desperate to them than others they've fought.
Back in Emma's kitchen, it kind of makes us happy when they said that there's no way to neutralize Lost Souls water. This is also where we first heard about Belle's opinion on her husband, saying that he's "not acting like the man he could be." Based on what we've seen with their fight in the docks, this seems consistent.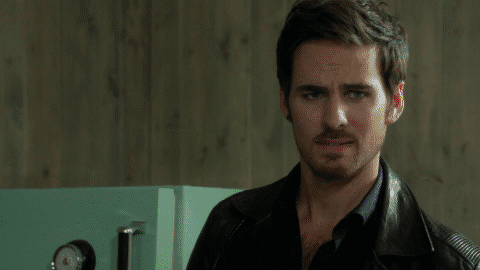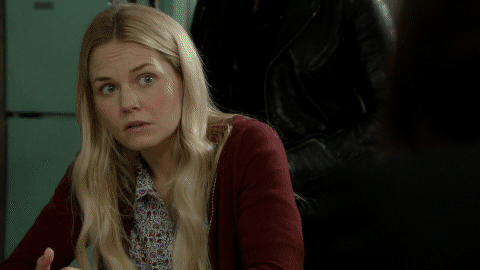 In this scene, we also got some of the best reactions from the characters when Regina talked about her chemistry with Rumplestiltskin.

Since season 1, Regina has been associated with crows, and now we finally get to see one. But with Taco Tuesday going in Mr. Gold's shop, it's obvious that Gold was into this and that the Evil Queen was not forcing him. Is Zelena jealous of Rumplestiltskin's affection towards the Evil Queen? What is her basis for jealousy? Zelena has been looking for love in all the wrong places, and she hasn't had a great track record when it comes to finding love.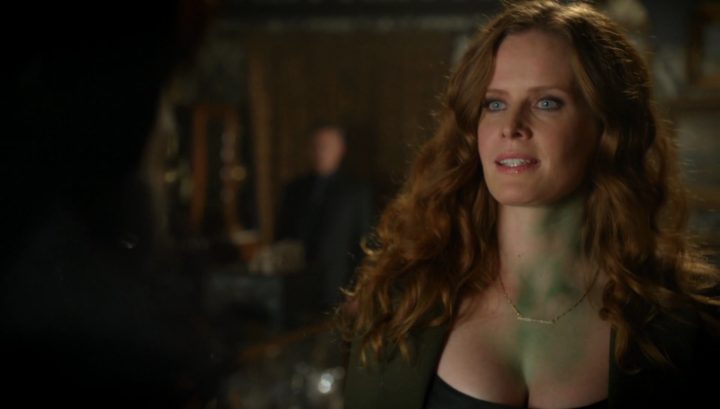 While all of this is happening, Blue Fairy cast the Beacon spell and Regina, Snow White and Charming found the cavern near the Troll Bridge, the same location where August brought Emma and where Ruby found Katherine's heart, which is a nice nod to season one.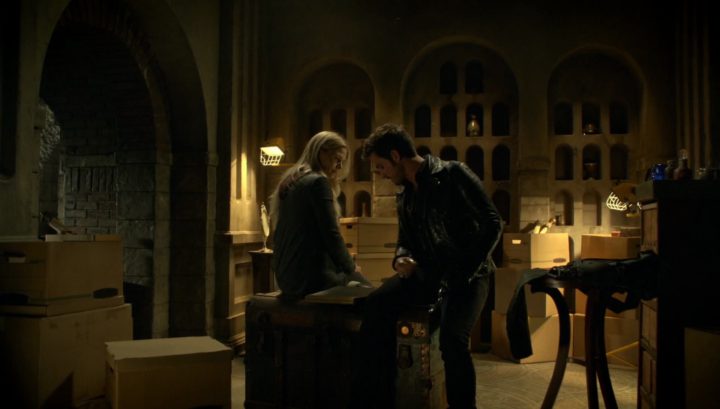 Meanwhile, down in Regina's vault was a well-written scene with Hook and Emma. We love this scene so much; Hook's writing this episode is so much better than usual, it made their relationship subtle. The concern and support he gives Emma, it was nice to see them be good for each other. It was also nice to hear Hook remind Emma who she is, the product of true love. Does this mean that Emma is the key, yet again, to defeating the Evil Queen?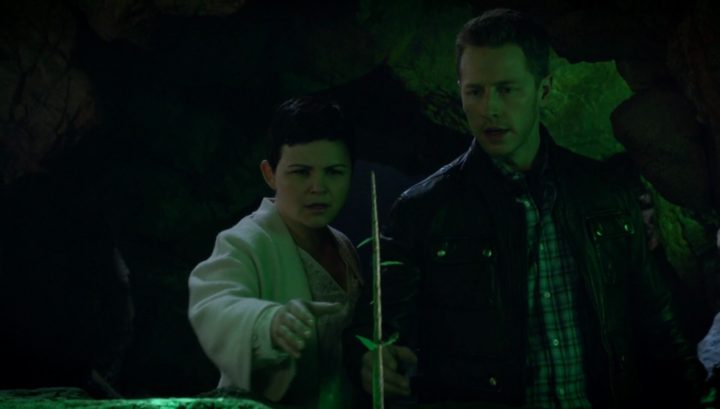 When they finally found the sapling, it looks a lot like a wand. Could it have been used as such and be a magical key to break all curses? Even if it was broken and turned into dust, magic can never truly be destroyed and can only change forms, as mentioned on this show many times before.
On the other hand, that little montage of Snow White and Prince Charming when they touched the sapling is so beautiful it almost made us cry. These flashbacks were from the episodes "Snow Falls," "A Land Without Magic," "Lady of the Lake," "The New Neverland," "Snow Drifts," and "There's No Place Like Home," and this episode.

We really liked what Jane Espenson did when they showed the montage of Snow White giving the coin to David, which is just a beautiful piece of writing. And if you think about this moment, because Snow White gave him the coins, she was able to his mother's farm, and showed him how to survive; helped her see her resourcefulness so that she wouldn't leave the Enchanted Forest and her kingdom, which probably what pushed her to become Bandit Snow.
When the Evil Queen said, "Read a book. Pick a flower. Rage, rage against the dying of the light. Just do it quickly. I'll see you at the cemetery soon enough. It's a good place for endings," this reminds us from a poem "Do not go gentle into that good night" by Dylan Thomas.

At the cemetery, when Snow White and Charming were there, they said true love leads them to each other and back to Emma. This reminds us of what Hook was saying back in the vault, that she can defeat any curse because she's the product of True Love; the Savior. This could mean that Emma is still the Savior for Storybrooke, despite the Shears of Destiny and her finally able to control her Savior shakes.

It was also at this moment, when Snow White and Charming stepped up, that the Evil Queen got her idea to not turn the Charmings into martyrs but instead, curse the hearts because she saw that they were so willing to give their hearts willingly. How can the Evil Queen give a sleeping curse just by holding the heart? Traditionally, the way to cast a sleeping curse was to take it willingly, but Snow White and Charming gave their hearts willingly to her. Also, it was actually visible because when the Evil Queen was holding the hearts, there was a wave that went over both of them and both hearts had darkness around, indicating the Evil Queen casting the spell.
The sleeping curse keeping them apart is like the movie "Ladyhawke" all over again. I think the way to solve this problem is for someone else to donate half their heart to Charming, so that he isn't subject to Snow's anymore. But on that front, only Emma or Henry might be able to love them enough to do it. Or maybe the reformed version of Regina.

— Meredith of Everett, WA
We really liked how cleverly they twist this new sleeping curse. We thought that this would become a new story arc—searching everywhere to find Snow White. But it works so perfectly, even when Charming found Snow White; the kiss, the sequence and the production, with the true love music in the background and the way Mark Isham composed it a little bit differently is just so good.

Like a Krispy Kreme donut that is right under your nose that you're not allowed to eat nor taste, Snow White and Charming are being so close but just yet one degree of being completely disconnected. That's worse than if they were world's apart. So how can this new sleeping curse be broken?
You guys have kept me watching OUAT… Thanks for that!

I have a couple of options on how the Charmings could break the shared sleeping curse.

We've seen variations on "True Love's Kiss" throughout the series. Since there's been no restrictions mentioned in the past (such as "There can only be one 'True Love' at a time" or something similar), wouldn't a kiss from Emma on either her dad or mom work?

Another option, and this is one I'm not particularly fond of, is for them to kiss while in the Red Burning Room or in a Morpheus-style dream situation. It was a set-up created at the beginning of this season that there are loopholes to the sleeping curse once again. How? Well, they have found ways to communicate with people while under the curse.

— Geo Peña
Will the burning red room play another role in this? Morpheus? Can Belle and her baby help Snow White and Charming because of Morfetus' power?

Finally, Belle opened up a little bit when she went to have a talk with her husband about what Zelena told her. It also looks like Belle can't forgive Gold yet because she knows he can be better than this, and when she said, "If you want your son's love, be worthy of it" reminds us of the Rumplestiltskin that we've always known; coward; too weak to be good.
Yet, after this transparent conversation with Rumple, his first response is to blame Zelena probably for revealing his plans. One would think a repentant person would crumble into tears under the gravity of their choices, but that is not what he did. Is he going to take it out on Zelena now? Will Regina be willing to protect Zelena? Will this lead Zelena back to the heroes?
Please take note that there won't be an episode the week before Thanksgiving, November 20. Once Upon a Time will be back on November 27, while 6×10 and Winter Finale will probably air on December 4. As of this recording, there's no confirmation yet as to when the show will be back.
Thank you for the podcast reviews!
amcert23 from USA said, "My Favorite. The best Once Upon a Time podcast I have ever come across. This is a podcast that I look forward to listening to every week. Overall…FANTASTIC!"
Your reviews encourage us and help others find the podcast!
Please rate and especially write a review for us on Apple Podcasts.
What did you think?
Help us out!
Follow us
Spoilers