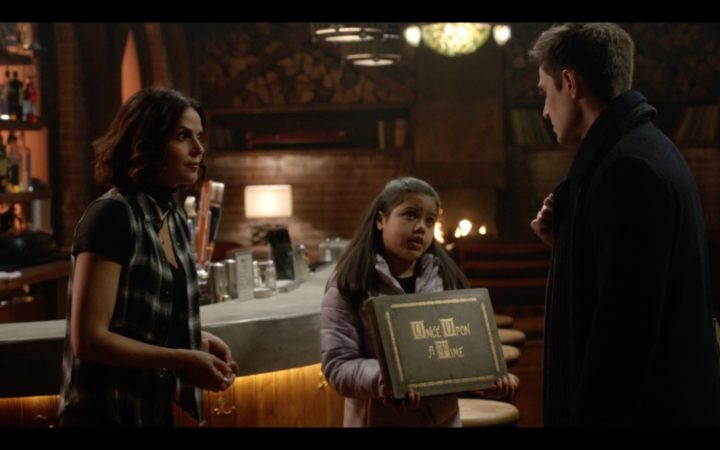 Operation Hyacinth in full swing, wiping out humanity, Wumple, more Charmed and Buffy references. Plus, a lot of feedback that sums up our brain right now and a special message from Daniel in this full-discussion of "Is This Henry Mills?"
Podcast: Play in new window | Download | Embed
What a great episode! It could definitely pass up as a series finale, which they tied into a nice, neat bow. Written by Dana Horgan and Leah Fong, "Is This Henry Mills?" is, by far, the highest rated episode of the season on IMDb.
All Grown Up in Storybrooke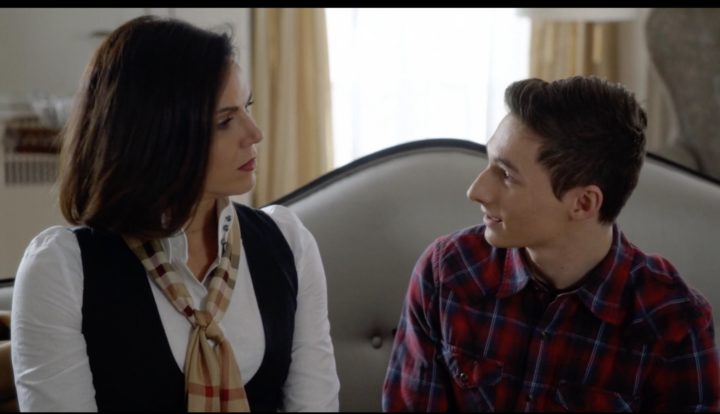 It was nice to see Storybrooke once again, although it was sad to see them still paying for what the Snow Monster did. Why don't they just fix it with magic? That being said, it was also really exciting to see the Mayor's house again, as well as Jared S. Gilmore playing young Henry for the last time. Why did Henry move back in with Regina? Didn't he live with Emma and Hook? Maybe because Regina has more room, and that Emma and Hook have a new family?
Aside from running the Granny's Diner, we also learned that Granny is a mechanic. We also liked that they did this storyline, showing what kids go through in the real world; struggling what to do and where to go after High School. We also thought all the letters Henry got were rejection letters because Storybrooke doesn't really exist so how can he have an education record? It's weird when they have a flashback without the full cast in it. They're implying that everyone is in there, even though we know they aren't. It's just so quiet in Storybrooke.
On the other hand, Jhack shared a tweet with us about Regina wearing the same outfit she wore in the episode "Save Henry", when she was trying to tell baby Henry a story at Granny's.
OH MY GOSH. Regina Wore the exact same outfit that Baby Henry burped in, When she was trying to tell him a story, now he's all grown up. #Regalbeliever

— Allie (via Twitter, shared by Jhack)
Did anyone catch this nice little Easter egg?
Wiping Out humanity
Meanwhile, in Hyperion Heights, the town looks a little creepy especially with all that lightning in the beginning. We loved how, in the opening scene, Lucy is cowering behind Regina when Gothel suddenly appeared until she threatened Henry. We got some really good feedback about the Gothel storyline, which they wrapped up pretty quickly in this episode in order to move on to the final big bad. While she was there since the beginning, her motives are very wide. There are pieces that seem very consistent, yet there are some that seem very inconsistent. It looks as if some storylines got a little off course along the lines, including the Dr. Facilier storyline, as well as Tiana's and Jacinda's.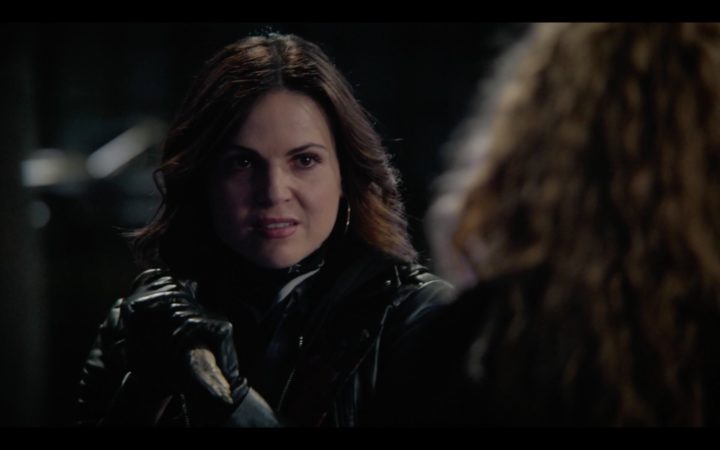 Regina was so emphatic about not going to Storybrooke since the beginning of the season; it all makes sense. At least, even with that, they are pretty consistent. On the other hand, we really enjoyed Rumplestiltskin and Nook's exchange about magic. It was also funny when Regina went to hit Gothel with a baseball bat, which she magicked away that it becomes a stake, to which Regina hold up a la Buffy Summers in Buffy the Vampire Slayer.
Although we were pretty happy with how they wrapped up the Gothel storyline, it would've been better if they do so in another episode. It was also satisfying to see Regina saying "Gold" with a smile of relief, when she feels like her magic is not enough to defeat Gothel. That said, it was nice to see a Regina fireball again.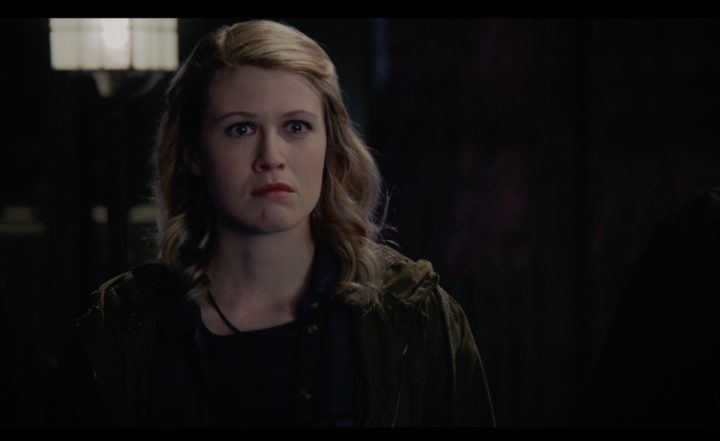 The contrast between last week's episode and this one is stark in yet another way when we go from Gothel collecting carefully all of these witches and saying that they're like her and had she known that Alice is like them then things would've been very different. Next thing you know, she started turning them into trees. She called them sisters, her family. We thought that Gothel was going to replace the family that she lost, but instead, they turned into trees. Did she plan on turning Alice into a tree as well? But technically, though, Gothel will still be eternal since she is now a tree.
We loved Alice's speech to Gothel, which reminds us of the Cora-Emma showdown in Queen of Hearts, when Cora told Emma that love is weakness, to which Emma answered with, "No. It's strength." The soundtrack was so good, as was Rose Reynolds as Alice/Tilly. Gothel was turned into a tree, however, we've seen people on the show turned back from being a tree. Is it safe to assume that she remains a tree, since the series is ending? Is this really the end of Gothel?
Broken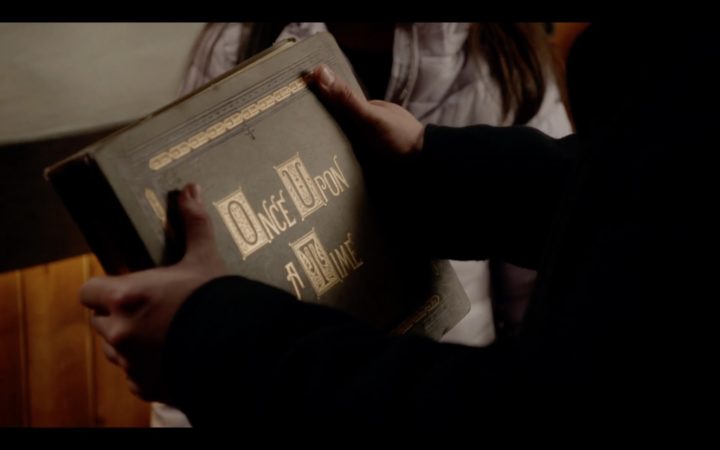 Lucy's temper tantrum back at the apartment was my favorite Lucy moment ever. We had so many weird moments in this episode it was hard to believe this was a regular one-hour episode. On the other hand, how did Rumple manage to extract blood from Nick's to use for the memory potion? There were so many parallels in this episode with Emma and August back in season 1 when Regina was trying to wake up Henry and make him believe again.
Did Regina really dig up Victoria Belfry's grave all by herself? Why and how would the story book be there? Furthermore, touching the book didn't work for Henry, but maybe if he looked inside he'd at least know they couldn't have fabricated it? We loved Andrew J. West's portrayal of Henry. The way he talk, we could actually see Jared S. Gilmore's version of young Henry saying what he said in this episode.
How did Regina figure out that they were brought back in time? Did she look it up when she wakes up from the curse?
Side note: This is completely unrelated but is anyone else curious as to why Henry and Lucy didn't have cursed names in Hyperion Heights?

— AJ
But wait. So what about Ivy and Anastasia. They just went back home and will they meet their past versions?

— Kacper via Twitter (shared by AJ)
Did Anastasia and Drizella meet their past versions of themselves when they went back to the Enchanted Forest?
Well this is a problem. Curses historically have been one way trips – at the end of season 1 the characters did not immediately return to the Enchanted Forest. This curse broke and they are all still in the past in Hyperion Heights. If they find a way to go back to the future this will most likely involve an at least somewhat unhappy ending for Zelina who will either be separated from Robbin or Chad through time. They could bring Chad with them at the expense of the time line of course. If they go anywhere, Storybrooke, Enchanted Forest 1 or 2, etc. without going back to the future they will mess up all kinds of time lines. I hope they will return to the moment they left – when the curse was cast, that would be the least complicated option, but somehow I doubt the writers will go the simple logical way.

— Gareth
The happily ever afters are nice, but not if they're never going to see her family again. Is Regina and everyone going to stay in Hyperion Heights now, since there's an entirely different versions of themselves back in Storybrooke? What about Henry?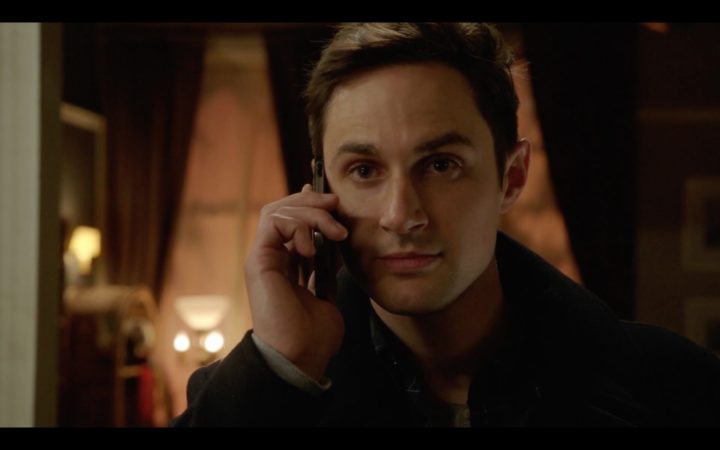 When Henry was talking to young Henry, he told him not to miss the tiny present that fell behind his dresser. Was there a timeline where he missed it? Would he have found it later? Was there always an older him to tell him about it? Did Henry wake up because of the combination of the memory potion and the phone call? This episode sure took so many things.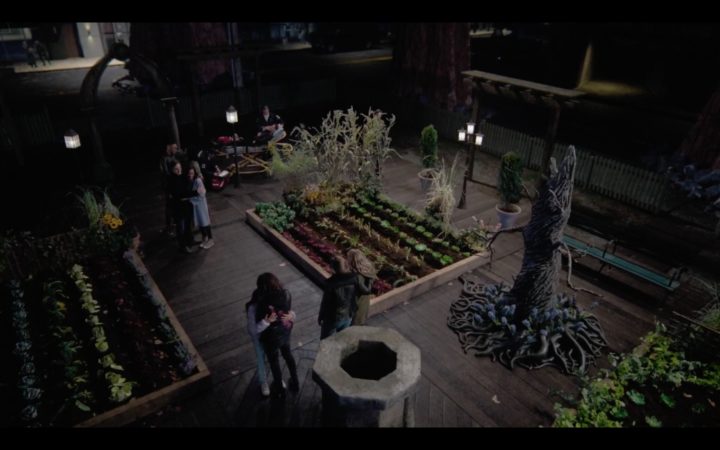 It was such a weird side plot with the Dr. Facilier thing. We were so proud of Jacinda for not going into the closet behind Sabine when they saw Drew inside. Sabine's reaction to the voodoo was also very convincing. Jacinda, on the other hand, looked irritated. But poor paramedics who tended to Nook after the curse was broken. They probably just want to find their families but instead, they were stuck tending to Nook. It was also sad how nobody even tried to hug Rumplestiltskin after the curse was broken and Gothel was defeated. He just silently ducked out on his own, alone, while everybody was hugging out there.
When Rumple went to Dr. Facilier's office, was he after the scrapbook or the dagger? Why is Rumplestiltskin so convinced he won't make it back to Belle?
Are they still going to explain some of the things they said earlier in the season? Tiny gave Henry a magic bean, which he used to jump realm to the Enchanted Forest, but how many beans are there left in Storybrooke?
Last week, we missed a part of Henry's board, which was shown behind Tilly and it was a list of realms, including the Enchanted Forest and the alternative Enchanted Forest.
During the reunion scene, we loved seeing Regina hugging Lucy, who finally has her memories back. We also loved young Henry's essay. It was beautiful, and not just for a fairy tale show. It perfectly tells us what we've learned for the past seven seasons. On the other hand, Dr. Facilier seemed so sweet with Lucy and Regina, but then was so evil towards Rumplestiltskin, as well as Jacinda and Sabine. What was his deal? We get now why Gothel had magic, Facilier's voodoo magic is too real. It was mentioned that Nick was stabbed in the heart from the inside, so how could Tiana walk if he stabbed her in the knee?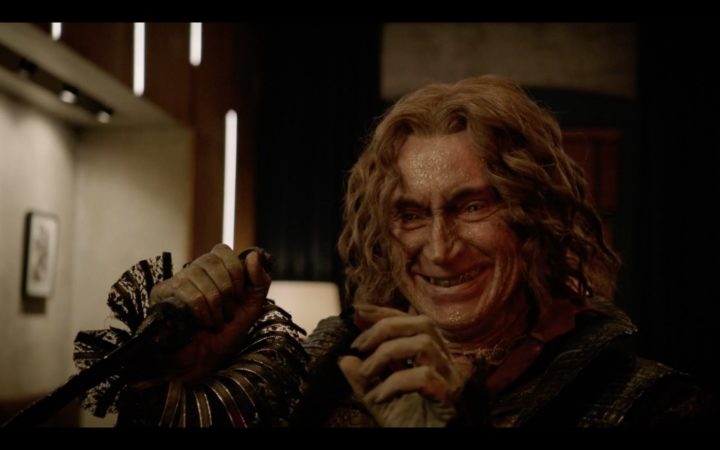 It was nice seeing the original Dark One Rumple as the big bad for the final two episodes.
This last season has been very disappointing in the villain department. None have had staying power. It's been more like a sprint where they keep passing the 'bad guy' baton from one to the other. Rumple has always beenthe #1 villain of the series. I didn't like what the writers were doing giving that over to Gothel or Dr. Faciler. Rumplestiltskin can carry the ball, and if anything is finally going to get the 'good' Rumple to Belle in death, it's defeating his worst self.

— Meredith
When we first saw him, we thought it was head Rumple again. How did Wish Rumple get to Hyperion Heights? Are we going back to Wish Realm and deal with the fallout that is the murder of Queen Snow and King David, as well as Emma Swan taking over the Wish Realm Princess Emma and leaving the realm to go back to Storybrooke?
Now that they quickly took care of Dr. Facilier, will Rumple get to be reunited with Belle? After all, he hasn't really done anything they said was going to keep him from doing that. What does Wish Rumple want?
The first dark one turned the pure magic from the Holy Grail dark by killing her enemy. It would be a great ending to turn the magic light again. The trouble is Rumple has already done so much, including passing the Guardian's test of not hurting Alice to help himself, what more would he need to do? If the taint is removed from magic then either Rumple can safely release it into the world or take it with him to the better place.

— Gareth
The end of Facilier surprised me. I thought he was going to be the final big bad after Gothel was turned into a tree. But even more surprising is that Facilier was killed by Wish Rumple. How did Wish Rumple make it to Hyperion Heights? Is the dagger Wish Rumple held his dagger or Rumple's dagger? Is the series going to end with a Rumple battle? Will Alice as the guardian be involved? Are they going to be able to visit Storybrooke? Do they have to wait 20 years or something (I'm not doing the math 🙂 ) before they can go back so that they are not interfering with the past?

— Melanie
Will we get a completely two separate stories for the series finale so they can do whatever they want? Regina said in this episode that Hyperion Heights is her home now? If any of the characters come back, will we see the original, proper versions or the Wish Realm versions of themselves? Maybe they'll bring back the burning red room. At least they never made Regina the forever Evil Queen.
Will they go back to their original time and place and be in a time where they can visit Storybrooke? What do you think is going to happen in the final two episodes of the series? Did we miss anything from the episode? What did you think of "Is This Henry Mills?" Share all of your thoughts with us by filling in the comment section below, or head over the forum where you can not only share your favorite and least favorite Is This Henry Mills? moments, but also theories and spoilers about the series finale in our spoiler section of the forum!
What did you think?
Email Feedback@ONCEpodcast.com (audio files welcome)
Call (903) 231-2221
Comment on the shownotes
Visit any page on ONCEpodcast.com and click the "Send a voice message" link to record and send a message right from your computer.
Help us out!
Share this post in your social networks
Follow us
On Facebook:
On Twitter:  echo do_shortcode('[twitter follow="ONCEpodcast"]'); ?>
Daniel J. Lewis:  echo do_shortcode('[twitter follow="theDanielJLewis"]'); ?>
Jeremy Laughlin:  echo do_shortcode('[twitter follow="phlegon"]'); ?>
ErinJ:  echo do_shortcode('[twitter follow="erinjcruz"]'); ?>
Hunter Hathaway:  echo do_shortcode('[twitter follow="travelingpixie"]'); ?>
Jacquelyn / RumplesGirl:  echo do_shortcode('[twitter follow="punk_bunny_87"]'); ?>