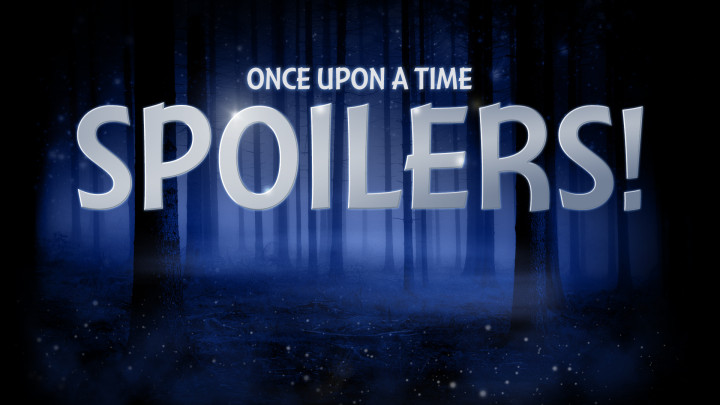 7×20 synopsis, promotional photos, dissecting the promo and everything you need to know about this Friday's episode in this spoilers-only podcast of Spoilers for 7×20 "Is This Henry Mills?" and beyond!
Podcast: Play in new window | Download | Embed
7×20 "Is This Henry Mills?"
Roni enlists Lucy's help to wake Henry and stop Gothel, but things don't go as planned. Meanwhile, Rogers and Weaver go to Margot in hopes of freeing Tilly before her magic can be used to power the spell. In a flashback, Young Henry struggles to decide what path to follow until a mysterious phone call helps put him on track.
"Is This Henry Mills?" was written by Dana Horgan and Leah Fong, and directed by Ron Underwood, with guest stars including Jared Gilmore as Young Henry, Beverley Elliott as Granny, Emma Booth as Gothel/Eloise Gardener, Rose Reynolds as Alice/Tilly, Tiera Skovbye as Robin/Margot, Daniel Francis as Dr. Facilier/Mr. Samdi and Jeff Pierre as Prince Naveen/Drew.
While there was a lot going on in the promo for "Is This Henry Mills?", nothing really happens with what was shown. Starting off the promo for with Lucy talking to Regina/Roni about Henry and Jacinda's True Love's Kiss not working when Gothel arrives, saying that Henry's belief is gone and there's nothing they can do to bring it back. Moving on then to Rogers with Weaver asking him what is going on in town. Weaver then tells him that everything in Henry's book is real, cutting then abruptly to Rogers holding a gun up in a cave with Weaver and Margot, probably looking for Tilly. In another scene, Regina asks Henry if he wants to believe, but Henry still insists that they are not fairy tale characters. Regina then goes and attacks Gothel with a bat but Gothel simply holds up her hand and put her down without even looking back at Regina. Cutting then back to the cave and there's a big fight with Rogers punching the other cop that helped Gothel; someone also gets tossed and in another scene, Lucy shuts the door in Henry's face. Finally, the promo ends with Young Henry—who looks like preparing for his graduation—suddenly receives a phone call from present day Henry, but who exactly called who? Young Henry to adult Henry or the other way around?
We finally got some photos this week and it focused heavily on Henry touring a university talking to another boy as they stand in a bulletin board that says "Freshmen Drama Club". There are also several photos of Henry with Regina by his side at the university, umbrellas on hand and standing in the rain.
Did you know any spoilers for "Is This Henry Mills?" that we missed? Share them with us by heading over the spoiler section of the forum, where you can read other information about the upcoming episode this Friday, as well as the final two episodes of the series!
What did you think?
Email Feedback@ONCEpodcast.com (audio files welcome)
Call (903) 231-2221
Comment on the shownotes
Visit any page on ONCEpodcast.com and click the "Send a voice message" link to record and send a message right from your computer.
Help us out!
Share this post in your social networks
Follow us
On Facebook:
On Twitter:  echo do_shortcode('[twitter follow="ONCEpodcast"]'); ?>
Daniel J. Lewis:  echo do_shortcode('[twitter follow="theDanielJLewis"]'); ?>
Jeremy Laughlin:  echo do_shortcode('[twitter follow="phlegon"]'); ?>
ErinJ:  echo do_shortcode('[twitter follow="erinjcruz"]'); ?>
Hunter Hathaway:  echo do_shortcode('[twitter follow="travelingpixie"]'); ?>
Jacquelyn / RumplesGirl:  echo do_shortcode('[twitter follow="punk_bunny_87"]'); ?>