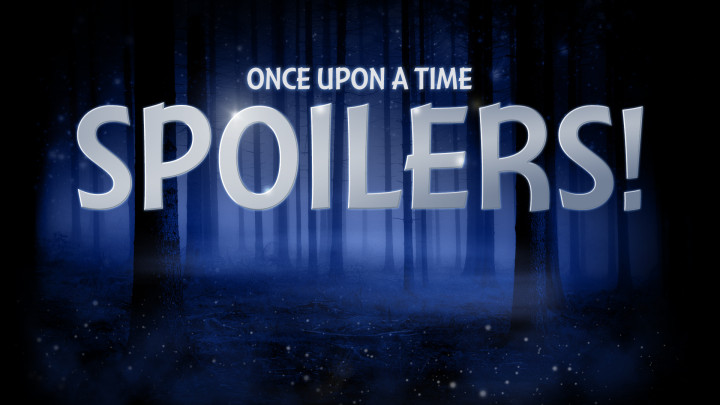 Everything you need to know about this Friday's episode including synopsis, promotional photos, and the promo in this spoilers-only podcast of 7×21 "Homecoming"!
Podcast: Play in new window | Download | Embed
7×21 "Homecoming"
As the residents of Hyperion Heights celebrate the breaking of the curse, Henry is visited by Wish Rumple, who's hatched an evil plan to use Ella and Lucy to keep Weaver from destroying the Dark One powers. In order to stop him, Henry, Roni, Weaver and Rogers must travel to the Wish Realm, home to versions of some of our most beloved and fearsome characters. In a flashback, a discouraged Young Henry is visited by Wish Rumple and offered a deal that could have tragic consequences.
"Homecoming" was written by David H. Goodman and directed by Steve Pearlman, with guest stars including Jared Gilmore as Young Henry, Robbie Kay as Peter Pan, Victoria Smurfit as Cruella De Vil, JoAnna Garcia Swisher as Ariel, Timothy Webber as The Apprentice, Rose Reynolds as Alice/Tilly, Tiera Skovbye as Robin/Margot, Jeff Pierre as Prince Naveen/Drew and Trevor Roberts as Remy.
While the promo for "Homecoming" shows a lot, it seems that it consisted of scenes from both this Friday's episode and the series finale next week. Starting off with Regina talking to Weaver/Rumplestiltskin and asking what Wish Rumple wants. If you recall, when the Wish Realm was introduced back in season 6 when we met Wish Rumple, you may want to remember that Emma and Regina freed Wish Rumple but then Regina killed Wish Snow White and Prince Charming in order to prove Emma that all of that aren't real. Wish Henry, on the other hand, was on a quest to vengeance against Regina for killing his grandparents, so it is highly possible that it will come back to play. Perhaps that's why young Henry made a deal with Wish Rumple?
Back to the promo, we then see Henry, Ella and Lucy blowing up candles on a cupcake when Lucy and Ella suddenly disappeared. Turns out, Wish Rumple has them shrunken down and trapped in a snow globe. Wish Rumple told Henry that if he ever wants to see them again, Henry must get the Dark One dagger. What happened to the dagger in the Wish Realm? Did Wish Rumple lost it? Who has his dagger? Are there multiple daggers?
The promo then flashes to some friends that are coming back, and we saw Snow and Charming coming to help Henry, and dressed as Black Knights to come and rescue Regina. Along with Snow White and Prince Charming, there were also flashes of Cruella De Vil, Peter Pan, Emma, and Ariel. We then see Nook, who is finally awake, putting on his hook back. Cutting then to Nook, Henry, Rumple and Regina jumping into a portal. Finally, Rumple is shown face to face with Wish Rumple, saying that the one enemy he can never defeat is himself. Next thing we see, he is holding the dagger up and going to stab Wish Rumple.
As for the photos for "Homecoming", there were two sets of photos released this week. One was the promotional photos that ABC released, and another set that Entertainment Weekly recently shared. In the promotional photos that ABC released, we don't see a ton but we do see individual shots of Nook, Rumple, the Blue Fairy with Grumpy standing in the woods and looking at something. Perhaps the Snow White and Prince Charming statue in Wish Realm? There were also some photos of Regina wearing a gorgeous dark red cloak, and another set of Granny with her crossbow out. In another photo, Rumple is seen holding what looks like Thor's hammer.
As for the series finale photos that Entertainment Weekly released this week, we have a picture of Regina locked up in chains in what looks to be a basement underneath the castle. We also got a photo showing everybody sans Emma, gathered around the giant War Room table in a heated conversation. We also have a picture of Wish Realm Young Henry dressed in gold plated armor on, as well as individual photos of Snow White and Prince Charming together.
Want to know more spoilers about the last two episodes of the series? Head over to the spoiler section of the forums and join us as we theorize and discuss what else is in store for us for the series finale!
What did you think?
Email Feedback@ONCEpodcast.com (audio files welcome)
Call (903) 231-2221
Comment on the shownotes
Visit any page on ONCEpodcast.com and click the "Send a voice message" link to record and send a message right from your computer.
Help us out!
Share this post in your social networks
Follow us
On Facebook:
On Twitter:  echo do_shortcode('[twitter follow="ONCEpodcast"]'); ?>
Daniel J. Lewis:  echo do_shortcode('[twitter follow="theDanielJLewis"]'); ?>
Jeremy Laughlin:  echo do_shortcode('[twitter follow="phlegon"]'); ?>
ErinJ:  echo do_shortcode('[twitter follow="erinjcruz"]'); ?>
Hunter Hathaway:  echo do_shortcode('[twitter follow="travelingpixie"]'); ?>
Jacquelyn / RumplesGirl:  echo do_shortcode('[twitter follow="punk_bunny_87"]'); ?>