Podcast: Play in new window | Download | Embed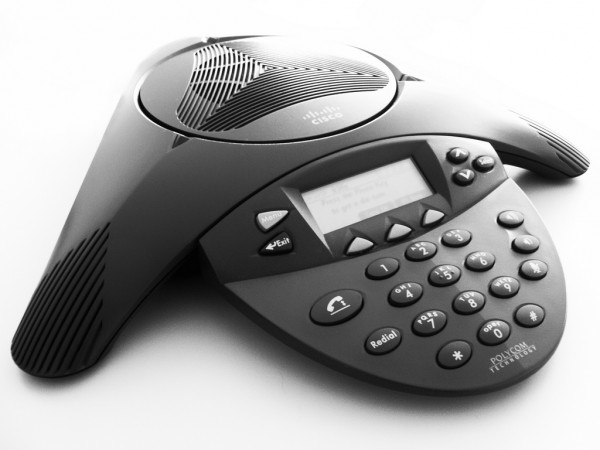 We're taking live calls on this special episode of ONCE podcast as we talk about anything and everything Once Upon a Time.
Thanks for supporting us!
David Neuland (subscriber)
Chris Ziegler (subscriber)
You can sponsor ONCE podcast, too!
Live Calls
Our first live call comes from Sarah, who brings up interesting points in regards to Snow and David.
Sarah wonders whether the enchantment Rumplestiltskin cast upon Snow White and Prince Charming preventing Regina from hurting them would work if all three of them end up in the Enchanted Forest
Jenny and Daniel thinks it would work as it was stated the enchantment would work in EF, not in our world.
Sarah also brings up "Once" pulling off "Hercules" and it's different interpretations of the characters.
Our next call comes from Tim, who wonders many things regarding comments from King George, Rumple, and the burning question of how Henry came to Storybrooke.
Tim would like to see an expansion of King George's comment, "You should have killed me when you had the chance," from episode 2×07, "Child of the Moon".

Tim also would like to see the story of Henry's adoption, believing August had something to do with it.
In regards to who wrote the fairytale book, Tim believes the Blue Fairy wrote it.
Tim would also like to see the "final battle" as stated by Rumple in "Pilot".
Jenny thinks the final battle will be between the Land Without Magic (Earth) and the people from the Enchanted Forest, as Tamara and Greg have shown to be interested in magic.
The next one comes from a regular to feedbacking, Erin from Ontario. She brings up some points from a rewatch of "Peter Pan".
Erin notices that there were swans close to Captain Hook's ship in the film. She points out how there were swans by Hook's ship in "Once" when Hook and Cora first arrived, a nod to the film.

Erin also says how she is sided with Daniel in the "Neal is Peter Pan" theory, hoping that the show doesn't go that direction.
She also believes that the show will leave Storybrooke and it could possibly bring back the present-Enchanted Forest.
Next call comes from RumplesGirl, who talks about our new evil duo, Greg/Owen and Tamara.
RG wonders if Greg is being used as a pawn by Tamara and only following her to find his father.

She also wonders if Tamara's taser can be used to remove magic from magic-wielding people and can possibly be utilized to her disposal.
Our next live call comes from Sarah from Texas, who brings up some points about Emma,
Sarah loves how Emma has grown from a person who was locked to herself to a mother to Henry. She also loves how Emma's relationship with her parents has developed dramatically.

Sarah is worried that the show is heading in the direction of a romantic relationship between Emma and Hook based on the writing this season between the two.
Brought up by Jenny, we think that the "undoing" of Rumple will be that he will lose his "Dark One" powers, not resulting in death.
Thank you for the Apple Podcasts reviews!
Princerickmars
Joe Rayes from Canada
Your reviews encourage us and help others find the podcast!
Please rate and especially write a review for us on Apple Podcasts.
Preorder season-two DVD/Blu-ray set!
You can now preorder the complete second season of Once Upon a Time on Amazon.com! For a limited time, save $10 off the DVD set and $15 off the Blu-ray set!
Preorder the second season today!
Join us for the LIVE podcast!
Initial reactions on Sundays at 9:15 p.m. (EDT/GMT-4)—right after the Eastern and Central episode airing.
Full discussion, feedback, and live calls on Wednesdays at 8:30 p.m. (EDT/GMT-4).
On these days, visit ONCEpodcast.com/live to watch and chat live.
What did you think?
Email Feedback@ONCEpodcast.com (audio files welcome)
Call (903) 231-2221
Comment on the shownotes
Visit any page on ONCEpodcast.com and click the "Send a voice message" link to record and send a message right from your computer.
Help us out!
Share this post in your social networks
Follow us
On Facebook:
On Twitter:  echo do_shortcode('[twitter follow="ONCEpodcast"]'); ?>
Daniel J. Lewis:  echo do_shortcode('[twitter follow="theDanielJLewis"]'); ?>
Jeremy Laughlin:  echo do_shortcode('[twitter follow="phlegon"]'); ?>
ErinJ:  echo do_shortcode('[twitter follow="erinjcruz"]'); ?>
Hunter Hathaway:  echo do_shortcode('[twitter follow="travelingpixie"]'); ?>
Jacquelyn / RumplesGirl:  echo do_shortcode('[twitter follow="punk_bunny_87"]'); ?>
Spoilers
Coming from Hunter Hathoway and special guest Daniel!
K&H state that all theories they've seen for Neal currently are wrong
Neverland possibly permanent destination?
Set photos indicate different side of Belle in "Lacey."
Some talk about episode 2×20 "The Evil Queen."