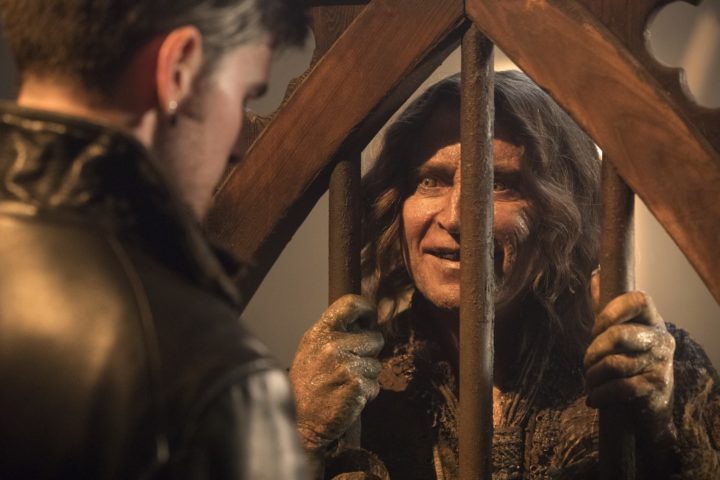 Operation Hyacinth, Tilly's innocence, a jolt of faith, and a theory on what Gothel's end game is! Plus, does Regina believe herself when she told Lucy they were going to save Henry? All these and more in our full discussion of the episode "Rogers makes no sense" aka "Knightfall"!
Podcast: Play in new window | Download | Embed
The last scene in this episode feels like probably one of the best scenes this season. We liked the Alice-Nook flashbacks, as well a few other scenes albeit a few scenes that sends viewers to snoozeville. Despite getting a flashback of Alice and Nook's backstory, we still didn't get Gothel's motive of doing all these. She got what she wanted from Nook, so what is her purpose for doing all these? So because Nook stopped for a duel, he suddenly wasn't a good enough father?
This season has given me quite the feeling of fan fiction. Like the writers were trying to cater to the fans. Notice that, with the exception of Rumple, none of the old characters ever had a dual identity. What if what we are seeing is actually Henry's first attempt at writing a story as the author and we are just seeing it played out? I know he's technically supposed to record the stories, but is it possible he went the way of Isaac and rewrote everyone's story? Or maybe we're just seeing the story he has written and it didn't really happen. That would explain all the inconsistencies. Or maybe that's just wishful thinking.

— Lisa
Freedom Calls
They did a great job at casting young Alice.  She looks and acts a lot like Tilly, save for the difference in their accents. That being said, Alice is an interesting character, does she have prophetic dreams? What is Gothel's end game? Does Gothel know that Alice is going to be important? What if Gothel can take brains the way Regina can take hearts?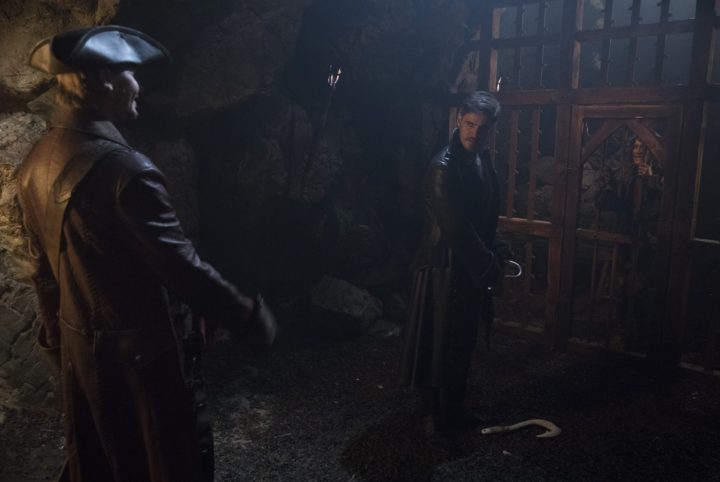 Did Nook jumped realms to see Wish Realm Rumplestiltskin? It is quite disappointing how they don't delineate where things are because it makes things confusing. If it's true that that is Wish Realm Rumple then why is there a new Cinderella or new Lady Tremaine? Wish Realm was created with a wish and if there are duplicates, then shouldn't it feature the same characters as in the ones from the original Enchanted Forest like Ashley as Cinderella? Then again, they made it inexplicably easy to jump between realms now that they don't feel the need to explain anymore.
It was nice to know that the reason why Nook kept a rook chess piece was because he associated it with the tower, where Alice is stuck in. If Nook got the fish hook, why did he go back to Rumplestiltskin in his jail cell? Rumple told him that the fish hook will get him out any prison, why didn't he just go back to the tower and use it to help Alice get out of the tower? Does Rumplestiltskin not know about squid ink? He could've used it to escape.
We did a research about Captain Ahab and turns out, Captain Ahab from Moby Dick is said to be the inspiration for Captain Hook. Ahab was after the whale while they wrote Hook to be after a Crocodile.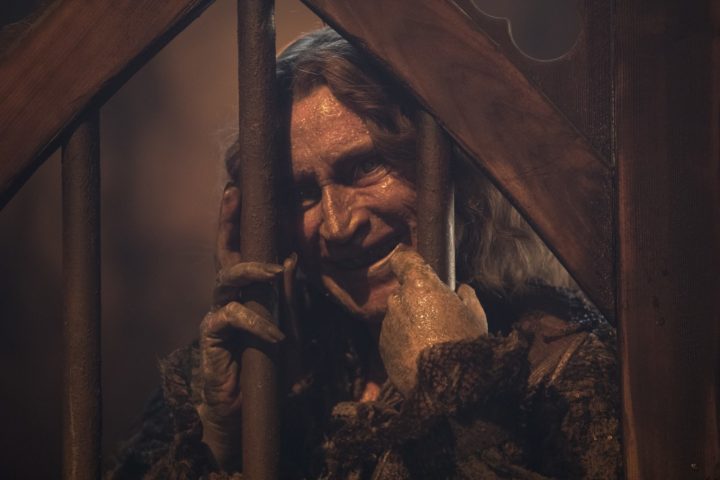 On the other hand, Rumplestiltskin's banter as the Dark One has always been so enjoyable to watch. It was funny, but it was interesting to see him actually wanting to help Nook free his daughter. Was he pure evil? Belle saw the man behind the beast, after all.
When will Rogers wake up? He's infuriatingly clueless even for someone who's not awake. Does Gothel hold some power on him aside from the curse? Is she actually trying to wake Nook up? Furthermore, everything that came out of Rogers' mouth made no sense. Listening to Nook say things like "I spent years looking for her. She turned out different than I expected, but I know her. … She likes to be in control." How does that sentence even make sense? How is her talking about chocolate hearts news to them? Shouldn't they have known about it already because it's their job as detectives?
Did Tilly actually kill the Blind Baker? Or was she just picking up the scalpel? Besides, there was no blood on her at all but a lot of blood on the floor. When Tilly said, "I tried to warn you but you wouldn't listen. You didn't pay attention to the thing that matters most and that's when people get hurt", is she referring to herself since she is, in fact, Nook's daughter? Tilly is obviously speaking in riddles, did she stop taking the pills? We made a small research about the spiral that Gothel put in Alice's wrist and one thing that stood out to us is that it is associated with hypnosis.
Operation Hyacinth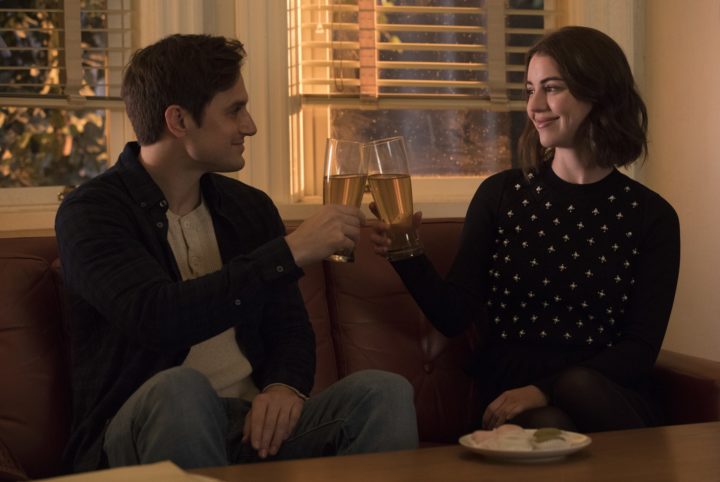 Is Ivy pivoting to be one of the good guys now. Is Jacinda giving the doll Beatrice back to Ivy a sign that everything is good now between them? Moreover, Ivy brought Henry a box of the best mochi in town, telling him he could be the hero that she needs. Is she trying to wake him up? Is Henry not staying in Hyperion Heights and is just going back and forth? Will there be a love triangle between Jacinda, Henry and Ivy? Furthermore, Ivy said that she was going to finish what her mother started. With only 9 episodes left to the series, where is everything going?
Going back to when Rogers and Weaver went to the shop, the man who told them his wife has been dead for a long time gave them a shifty look as they leave. Why does Rogers believe Tilly is innocent of the crime? Was the sign at Tilly's hideout confirmed that Dr. Sage and the Blind Baker were part of the coven? If Tilly was the one who killed them, is she ticking them off one by one?
Thank you Regina! You restored my faith in this show – "Don't Call Me Grandma!"  We fans might get to see a happy ending. Please let this be so, even if I am disturbed by who is kissing whom.  I think that last scene with Regina and Lucy gave us all the jolt of faith we really needed at this point.

— Keeper of Squid Ink
Regina finally acknowledging that she is talking to her granddaughter, Lucy, was so endearing and wonderful. Are they actually going to get walkie talkies or are they just going to communicate via their iPhones? It also was nice to see Lucy with other grandmother who is nicer than Victoria Belfry. But because Lana Parrilla is such an amazing actress, that zoom in her face when she was hugging Lucy, does Regina believe herself when she promised Lucy that they're going to save Henry and give Lucy's parents the happy ending they deserve?
On the other hand, Regina catching up with an old boyfriend is eyeroll-inducing and awkward. Is it possible that she is just trying to win Dr. Facilier's trust to use him? Surely, she knows what Facilier is thinking, will she let herself be in a position that will compromise Henry's safety? Maybe we will learn about that in the future episode. We sure could use an Espensode to do some damage-control.
What did you think about this episode? Fill in the comment section below and let us know if we missed anything from the episode, or simply head over the forum and share your favorite and least favorite moments from 7×13 "Knightfall" or to find more information about the upcoming episodes including spoilers, behind the scenes photos and more!
What did you think?
Email Feedback@ONCEpodcast.com (audio files welcome)
Call (903) 231-2221
Comment on the shownotes
Visit any page on ONCEpodcast.com and click the "Send a voice message" link to record and send a message right from your computer.
Help us out!
Share this post in your social networks
Follow us
On Facebook:
On Twitter:  echo do_shortcode('[twitter follow="ONCEpodcast"]'); ?>
Daniel J. Lewis:  echo do_shortcode('[twitter follow="theDanielJLewis"]'); ?>
Jeremy Laughlin:  echo do_shortcode('[twitter follow="phlegon"]'); ?>
ErinJ:  echo do_shortcode('[twitter follow="erinjcruz"]'); ?>
Hunter Hathaway:  echo do_shortcode('[twitter follow="travelingpixie"]'); ?>
Jacquelyn / RumplesGirl:  echo do_shortcode('[twitter follow="punk_bunny_87"]'); ?>