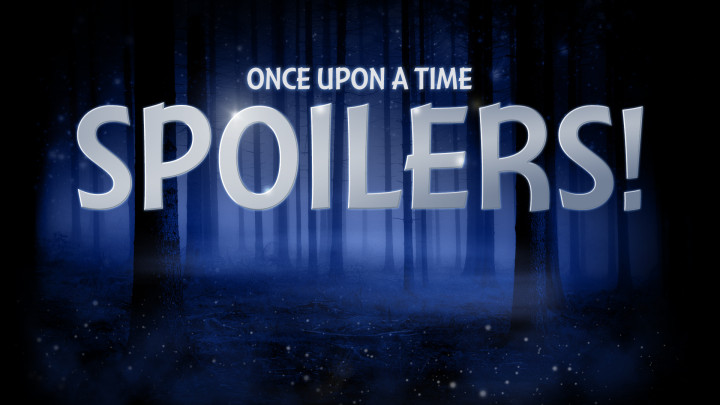 Everything you need to know about this Friday's episode including press release, behind the scenes photos and the episode promo. Plus, some series finale spoilers in this spoilers-only podcast for 7×14, "The Girl in the Tower".
Podcast: Play in new window | Download | Embed
"The Girl in the Tower"
Rogers works to prove Tilly's innocence in the case of the Blind Baker's death, while Ivy attempts to make amends with Anastasia, and Samdi makes a revealing confession to Roni. Meanwhile, in a faraway realm, Alice forms an unbreakable bond.
"The Girl in the Tower" was written by Dana Horgan & Leah Fong, and directed by Antonio Negret. Guest starring in this episode are Rebecca Mader as Zelena/Kelly, Rose Reynolds as Alice/Tilly, Adelaide Kane as Drizella/Ivy, Emma Booth as The Witch/Gothel/Eloise Gardener, Daniel Francis as Dr. Facilier/Mr. Samdi, Yael Yurman as Anastasia and Tiera Skovbye as Robin/Margot.
"The Girl in the Tower" centers on Alice where we could possibly see her meet Robin for the first time and fell in love with each other. The promo, meanwhile, starts with Regina shows up at Dr. Facilier's apartment in Hyperion Heights, who is surprised to see her. Flashing then to Regina with walkie talkies in one hand, talking to Lucy about wanting to find out everything she can about Mr. Samdi and who he's really after. Why is he suddenly in town? How did he wake up? Lucy then breaks in to Mr. Samdi's apartment, cutting then to Zelena telling Regina, "you sent your granddaughter into a genuine snake pit." Regina then comes to rescue Lucy by probably giving Dr. Samdi a call so Lucy can leave.
For the first time in a long time, we got a lot of promotional photos of multiple scenes. Although the photos didn't tell much, for the episode "The Girl in the Tower", we got multiple photos for 3 different scenes; one is of Regina, Nook, Henry, Cinderella, baby Lucy and Zelena camping in the woods. There's also a bunch of pictures of Alice and Robin together, one of which is Alice looking through a spyglass, and a couple of Robin with her arrow drawn. A lot of the photos we got for this episode seemed like the same image but cropped differently. One of these is with a group of villagers standing around holding pitchforks and fire torches going on a hunt, with a man who looked to be leading the group. Who is he? In another image, Robin draws an arrow to the guy, who's got a knife in his hand. Another image shows the crowd surrounding Robin and Alice, and one of Alice looking happy and everyone shouting for joy, arrows drawn and knives out.
Series Finale Spoilers
The series finale, 7×22 is called "Leaving Storybrooke" and is written by Edward Kitsis & Adam Horowitz. Speaking of series finale, episodes 21 and 22 will be split in two succeeding weeks, unlike before where season finales are usually shown in one day. This means that the series finale could take place on May 18.
As of this recording, the cast is about to wrap filming 7×21, and should start filming the series finale anytime soon. Also, for the first time in quite a while, we do have some filming shots and it looks like they are filming in the Wish Realm because there's a behind the scene image of Snow White and Prince Charming's statue on the set. In line with this, Robert Carlyle and Colin O'Donoghue were seen filming together, as well as Lana Parrilla in the woods with a couple of surprised guest stars: Keegan Connor Tracy who returns as the Blue Fairy and Beverly Elliot as Granny. Among the returning cast for the final two episodes, Sean Maguire is also coming back as Robin Hood, while JoAnna Garcia Swisher will reprise her role as Ariel, Lee Arenberg as Grumpy and probably some of the dwarves, Robbie Kay as Peter Pan, Victoria Smurfit as Cruella, and Tony Amendola as Geppetto. How is Peter Pan going back? After all, he didn't just die, he was lost into the River of Lost Souls. Or are we going to see Wish Realm Peter Pan or the new Enchanted Forest Peter Pan?
Since the series finale is called "Leaving Storybrooke", are we going to see them there for one last time? What about Emma, Snow White and Charming? Are we going to see them as well for the series finale? Did we miss any spoilers? Head straight to the spoiler section of the forum and share them all with us!
What did you think?
Email Feedback@ONCEpodcast.com (audio files welcome)
Call (903) 231-2221
Comment on the shownotes
Visit any page on ONCEpodcast.com and click the "Send a voice message" link to record and send a message right from your computer.
Help us out!
Share this post in your social networks
Follow us
On Facebook:
On Twitter:  echo do_shortcode('[twitter follow="ONCEpodcast"]'); ?>
Daniel J. Lewis:  echo do_shortcode('[twitter follow="theDanielJLewis"]'); ?>
Jeremy Laughlin:  echo do_shortcode('[twitter follow="phlegon"]'); ?>
ErinJ:  echo do_shortcode('[twitter follow="erinjcruz"]'); ?>
Hunter Hathaway:  echo do_shortcode('[twitter follow="travelingpixie"]'); ?>
Jacquelyn / RumplesGirl:  echo do_shortcode('[twitter follow="punk_bunny_87"]'); ?>