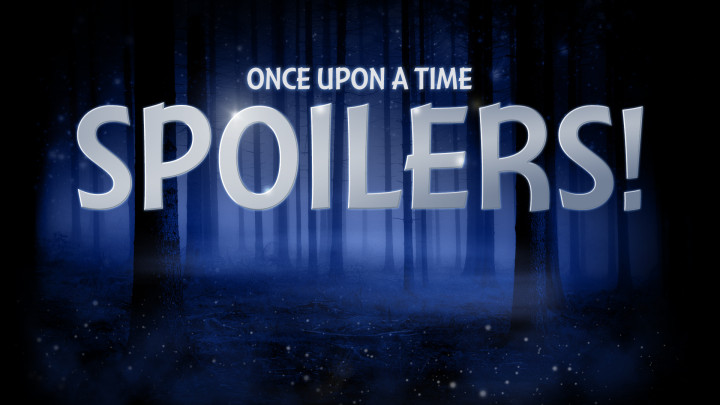 Which Rumple are we going to see? Is Roni going to help Lucy? All these plus press releases, episode promo, set photos and everything you need to know about 7×13 "Knightfall".
Podcast: Play in new window | Download | Embed
Knightfall
Rogers strikes a deal with Eloise despite Tilly's fair warning, while Ivy struggles to find herself after Victoria's death. Meanwhile, in a faraway realm, Hook confronts Captain Ahab over a legendary magical talisman which can free Alice, only to learn that his quest may have unintended consequences.
"Knightfall" was written by Jerome Schwartz & Miguel Raya, and directed by Steve Miner, with guest stars including Rose Reynolds as Alice/Tilly, Adelaide Kane as Drizella/Ivy, Emma Booth as The Witch/Gothel/Eloise Gardener, Christopher Gauthier as Smee, Chad Rook as Captain Ahab and Elle McKinnon as Young Alice.
The promo for "Knightfall" shows a little bit more to it, focusing with Nook wanting to get Alice out of the tower. Nook then goes to Rumplestiltskin for help, saying that he needs magic to set her free. Is this our Rumplestiltskin or Wish Realm Rumple? In this flashback, their either in the Wish Realm or the New Enchanted Forest, so it can't be our Rumplestiltskin because he should be in Storybrooke under the original curse. Rumple though states than in order to get magic that Nook needs, he needs to get it from the hands of another famous Captain. Then in a traditional old time duel, Nook was seen about to duel Captain Ahab and in between the counting, there's quick cuts going on showing Ivy kissing Henry, more counting, cutting then to Roni and Lucy asking for help. Now that she's awake, is she going to help Lucy? After more counting, we see Mother Gothel use her magic to push Nook out of the tower.
On the other hand, the set photos for "Knightfall" consisted only of one scene, mostly with Rumplestiltskin in his season 1 Dark One glory. If Rumplestiltskin looks like the Rumple that we know, does that mean that his story is the same, regardless of whether it's the original Enchanted Forest, the Wish Realm or the new Enchanted Forest? There were also a couple of photos of Nook in Rumple's prison, as well as a shot of Captain Ahab who seems to come in at a later point dressed in traditional pirate gear. There's also an image of the fish hook laying on the ground, which looks a lot like the one in Moana, then a shot of Nook drawing a sword at Captain Ahab's neck.
As of this writing, there are no new news yet as to who else is coming back except for Beverly Elliot who will be reprising her role as Granny. Do you know any "Knightfall" spoilers we might have missed? Share them all over the spoiler section of the forum, where you can find a lot more information about the upcoming episodes leading up to the series finale!
What did you think?
Email Feedback@ONCEpodcast.com (audio files welcome)
Call (903) 231-2221
Comment on the shownotes
Visit any page on ONCEpodcast.com and click the "Send a voice message" link to record and send a message right from your computer.
Help us out!
Share this post in your social networks
Follow us
On Facebook:
On Twitter:  echo do_shortcode('[twitter follow="ONCEpodcast"]'); ?>
Daniel J. Lewis:  echo do_shortcode('[twitter follow="theDanielJLewis"]'); ?>
Jeremy Laughlin:  echo do_shortcode('[twitter follow="phlegon"]'); ?>
ErinJ:  echo do_shortcode('[twitter follow="erinjcruz"]'); ?>
Hunter Hathaway:  echo do_shortcode('[twitter follow="travelingpixie"]'); ?>
Jacquelyn / RumplesGirl:  echo do_shortcode('[twitter follow="punk_bunny_87"]'); ?>