Podcast: Play in new window | Download | Embed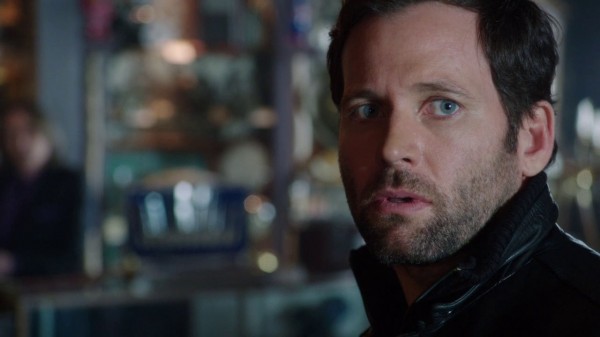 David finally makes a good choice, we learn August's real identity, and a lot of people make some bad choices.
Big thanks to our sponsors!
Sponsor: GoToMeeting with HD Faces makes it easy to collaborate online anytime. Try it Free!
You can sponsor ONCE podcast, too!
Fairy Tale Land
Daniel shares some thoughts from starting to reading The Adventures of Pinocchio (free ebook from Amazon.com!).
"Mastro Geppetto" seems close to Geppetto's name in Storybrooke: Marco
The wood that Pinocchio came from was called a plain log
Lots of talking marionettes and animals
When we first see Geppetto and Pinocchio, they're battling a storm and trying to escape Monstro. Is this following the traditionally know story where this happens after Pleasure Island? This could also be the writers' twist, especially since the end of the Pinocchio story isn't in Henry's book.
Maybe the "Pleasure Island" part was moved into modern day, when young August ran away with Gordie, and ended up in Phuket.
The Blue Fairy tells Pinocchio, "be brave, truthful, and unselfish." This line comes straight from Disney's Pinocchio.
Did wooden Pinocchio die? If so, how did the Blue Fairy make him into a real boy (living)? In Jenny's words, "Maybe he got the magic knocked out of him."
When the Blue Fairy comes to Geppetto's home to ask for his help, it's in the few months after the curse.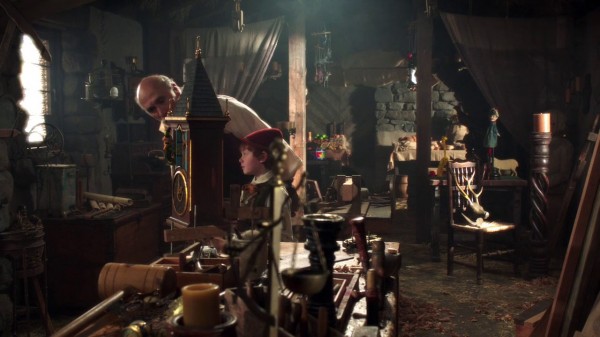 There are several tree stumps around the last enchanted tree. Perhaps former enchanted trees?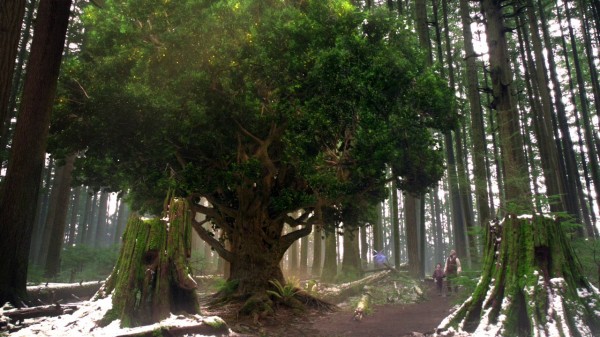 This is the last enchanted tree, which also reminds us of the last magic bean. Was the land running out of magic?
Geppetto still has a grudge against Jiminy, saying that Jiminy's debt can never be fulfilled. But if a lifeless puppet Pinocchio could be brought to life as a real boy, is there chope for Geppetto's parents? The Blue Fairy did already say that she couldn't bring them back.
Was Geppetto selfish? "Big Red" doesn't think so:
He-lloo Daniel, Jeremy, Dan, and Jenny,

I have some thoughts to share regarding Gepetto and Pinocchio. Regarding Geppetto's behavior in this episode: I happen to have a 7 year-old daughter and if we had a big, bad, curse to end all curses coming our way, I'd stuff her into the first magic tree stump I could find faster than you could say, "Bibbidi-bobbidi-boo". All I'm saying is, I understand what he did. I get it. And I believe any parent would do the same. He was not being selfish. The truly selfish thing would have been to go into the magic wardrobe right after Pinocchio. And he didn't. He understood the importance of saving the "savior."

Would it have been better for Emma to have her mother with her? Absolutely! I'm sure it was a tough call to make. But like I said, I would have totally done it for my child. His actions are only a testament to how much he deeply loved Pinocchio.

Regarding Pinocchio's actions as a child: My 7 year old would have done exactly the same thing. I'm not saying it was the right thing; it's just the logical, natural thing for a 7 year old with wanderlust to do. I just think that in this episode the writers did a great job at showing what real, normal people would do, as unheroic as that would seem. That's just my two cents worth.

I love the podcast! You guys are awesome and rock my fairy tale world! Keep 'em coming!

Regards,
Big Red
We can agree to a point. Geppetto still chose to send his son through, rather than Emma's own mother. Geppetto had even said, "Sometimes we need to lie to protect the people we love."
The "kingdom council" scene in "The Stranger" does look like it was added and not originally planned.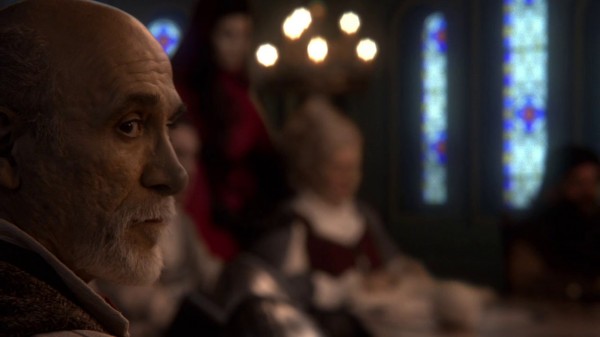 This also reminds us of Snow's statement to James in the pilot, "She tried to poison me with an apple because I was prettier than her." But this could still play out that way.
What "final preparations" did the Blue Fairy need to make with the other fairies before the curse? Malchore sent an awesome theory that maybe the Blue Fairy wrote the storybrook and provides several great points.
Witnessed everyone's stories. From "Dreamy," we learned that fairies see the world from a distance.
Access (or maybe even teaching in) Henry's school.
The one person who knew about Geppetto's secret deal.
Had the magic and resources to pull this together before the curse.
We really like this theory and it makes sense! It could also explain why Pinocchio's story was left out: to cover up that he went through the wardrobe first.
We don't think the Blue Fairy can see the future. Even though she prevented Dreamy and Nova from getting together, it seemed to be more for Nova's sake.
How did Mr. Gold figure out that August was Pinocchio? Probably the same way we have?
When Pinocchio and Emma came through the tree, magic rings emitted, similar to when Prince James kissed the sleeping Snow White.
When Pinocchio looks up, he sees an airplane with the Oceanic logo! Wonderful Lost easter egg.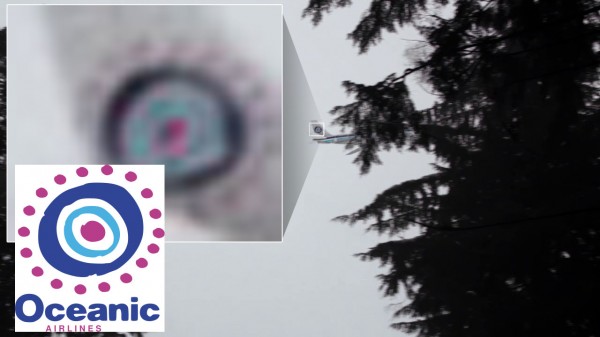 Pinocchio seemed like he was going to climb back in the tree, but touching it made him remember, and threw him back. Would Emma know her purpose if she were to touch the tree?
Emma and Pinocchio go into foster care in Boston and have an ugly foster parent called Mr. Raskind and another kid named Gordie. None of these characters would be significant, because they're modern-day characters, not from fairy tales.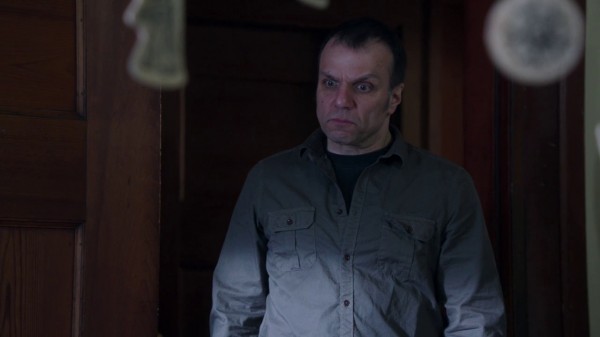 Over Emma's crib are two wooden pieces that have a crown and a castle.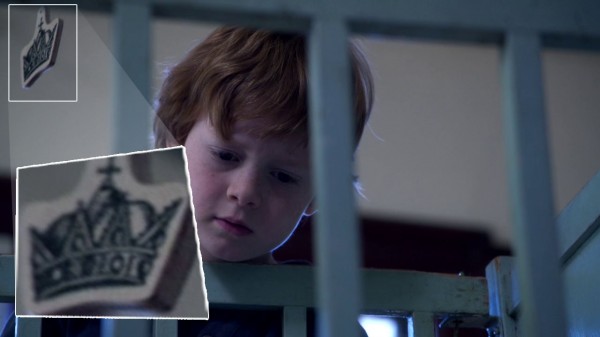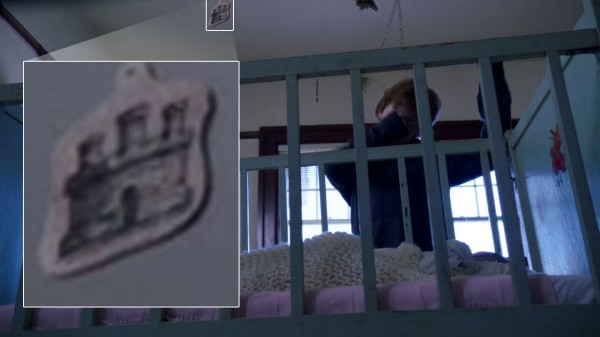 Storybrooke
Why aren't people doing something about Regina's skeleton keys instead of just added more locks?
August wants Emma to see the big picture to give her the faith she needs. But we still see Emma act normally.
Henry discovered that the Pinocchio story was added, but not completed. But why was this story omitted in the first place?
August dials a three-digit number to call Mr. Gold from a rotary phone.
Mary Margaret is being the bigger person by forgiving Regina. But she goes further to well-describe the symptoms of the curse, just like Maleficent said in "The Thing You Love Most."
Henry emphatically stated that "good will win," which reminded us of the Pilot episode when Snow's last words to the Evil Queen were, "good will always win."
This must have inspired Regina to try seducing David. But he resisted! Obisgirl left a voicemail saying that she saw bad choices all around, except for David's resisting Regina.
Is Emma flip-flopping, or has she ever believed? In "Hat Trick," she completely faked her belief.
Mr. Gold probably arranged for Marco to be at Mr. Gold's shop at just the right moment to put him in front of August.
There seemed to be a jester on the wine bottles in Regina's house.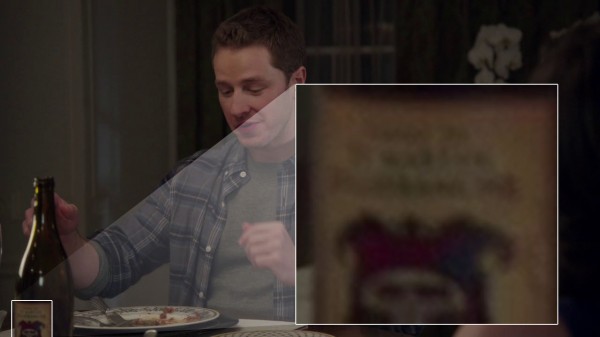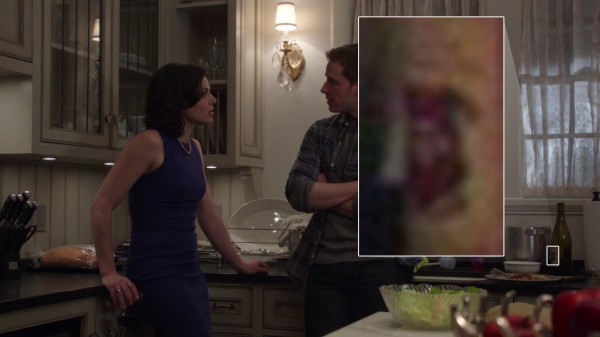 After unsuccessfully trying to seduce David, what will Regina's next attack be?
August and Emma leave Storybrooke without anything bad happening! There's some kind of sound when they cross  the border. But it doesn't sound like the sound of their leaving, just something added for production sake.
The diner is Chantey's Lobster House, near I-95.
August's copy of the article is the same as Emma was looking at in "True North."
August was in Phuket, like his modern Pleasure Island. This is also a Lost easter egg since Jack Shepherd went to Phuket for pleasure, too.
The hole is still in the tree where Pinocchio and Emma came through. What would've happened if Emma touched it?
Brad shared a prediction that the last scene of the first season will be of Emma ending up in Fairy Tale Land—past, present, or future.
Jeremy explained that Brad's statement about "the snake in the mailbox" comes from a Lost codename for season finales.
When Baelfire came through the bean hole, did he show up 150 years before present day, or sometime near when Emma came, too? We've already seen time flow differently in one world (Wonderland).
Emma's denial is so strong, that she can't see truth. But considering who has told her things before, it's easy for her to disbelieve. But even if she's starting to question, she doesn't want to be a part of breaking the curse.
Jed shared some thoughts that Kitsis, Horowitz, and other Once Upon a Time producers are listening to ONCE, because of how they showed us how the exit road works.
When August visited Marco, August gave the same advice on the clock that Geppetto had given him.
Dan shares research on "Judy," which we saw on the boat outside Marco's garage. There are some connections between "Judy" and other Pinocchio derivatives.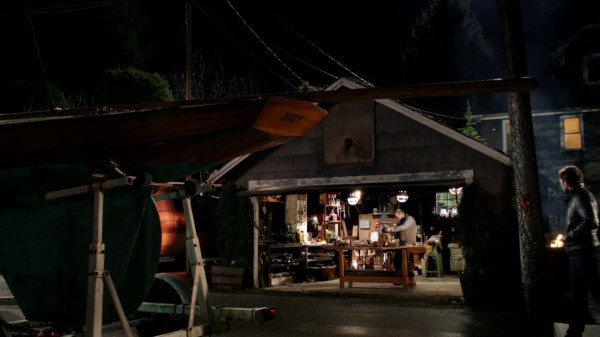 Daniel wanted to see August and Geppetto touch or remember in some way. But maybe Emma really is the only one who can help people remember because she's the only one with magic.
I heard somewhere, possibly on your podcast that we should expect to lose a character and just this morning I thought of a potential heartbreaking possibility. Pinocchio appears to be fading fast – too fast to be saved since Emma is still not a believer. It seems the only way to shake her up a bit would be through his death – whether he turns to wood fully or not. Death surely leaves you stiff as a board! What might happen is that Geppetto will learn that Pinocchio is his son right before his death – probably during his last few breaths where they have time to share a quick goodbye. By then he will have at least had the opportunity to spend time with his son – even if he wasn't aware it was him until his death.

Emma might come around once she hears from Geppetto that Pinocchio was his son etc. I don't think she will see a wooden man – just that he is dead. After all, I think the message of faith is important – she will eventually have to have faith of the truth as in Christianity. She will never have concrete proof. Hopefully this would do it. Then again, we might have to suffer through the deaths of others until Emma gets the message.

Ms Mike
If men wear skinny jeans or are cute, they die.
Hey! This is Dream_Drop_Distance, and I have a theory about August/Pinocchio that I think has been thrown around a bit already. I think August wrote Henry's storybook. He's mentioned before that he's a writer, and we now know that he is probably the only one, besides Regina and Rumple, that remembers his past life, and is also willing to share it. So, I think he wrote the book as a way for him to remember what has happened to him, and also because he hoped it would somehow find Emma. Shame on him for leaving her in the first place, but he was such a cute kid I couldn't help but forgive him immediately! So, what are your thoughts on August being the writer?

Love the podcast,
Dream_Drop_Distance (DDD)
Good theory. But again, why would Pinocchio leave out his own story? And how would he know everything in order to write it down?
I'm not sure if this has been pointed out or not…but August Wayne Booth = AWB = A Wooden Boy = Pinocchio! Those clever writers 🙂

Can't wait for your thoughts on the final two episodes!

Amy
We've heard this theory before on The Once Upon a Time Fan Podcast (RoneyZone), The Once Upon a Time podcast (DVMPE), and The Secrets of Once Upon a Time podcast (SQPN). But Daniel is skeptical that this could be just the listeners' invention, and not anything intentional from the writers.
Talk about "The Stranger" in our Once Upon a Time forums.
Season-one finale party in Covington, KY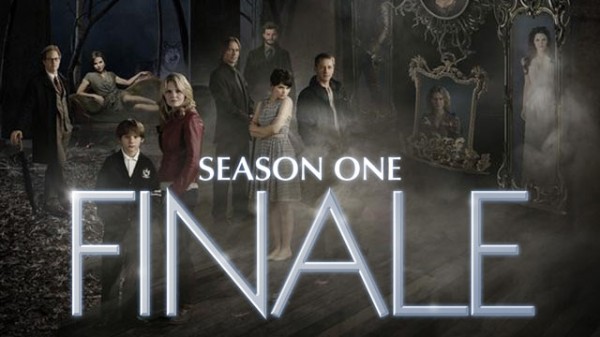 Join us and other Oncers for a season-one finale party at the Radisson in Covington, KY. Register and get more details here.
Upcoming live chat and initial reactions live podcast
Join us this Sunday at 8:00 p.m. (EDT/GMT-4) for a live chat during the Eastern and Central airings of the next episode of Once Upon a Time. Stick around for a 9:30 p.m. (EDT/GMT-4) live initial reactions podcast.
Visit the Noodle.mx Network live-streaming page to watch and chat live.
Please retweet this post!
Use the social buttons or retweet the following.
Hear "The Stranger" discussion and theories in this #OnceUponaTime podcast oncepodcast.com/once-upon-a-ti… #OUaT

— ONCE podcast (@ONCEpodcast) May 3, 2012
//platform.twitter.com/widgets.js

What did you think?
Email Feedback@ONCEpodcast.com (audio files welcome)
Call (903) 231-2221
Comment on the shownotes
Visit any page on ONCEpodcast.com and click the "Send a voice message" link to record and send a message right from your computer.
Help us out!
Share this post in your social networks
Follow us
On Facebook:
On Twitter:  echo do_shortcode('[twitter follow="ONCEpodcast"]'); ?>
Daniel J. Lewis:  echo do_shortcode('[twitter follow="theDanielJLewis"]'); ?>
Jeremy Laughlin:  echo do_shortcode('[twitter follow="phlegon"]'); ?>
ErinJ:  echo do_shortcode('[twitter follow="erinjcruz"]'); ?>
Hunter Hathaway:  echo do_shortcode('[twitter follow="travelingpixie"]'); ?>
Jacquelyn / RumplesGirl:  echo do_shortcode('[twitter follow="punk_bunny_87"]'); ?>