Podcast: Play in new window | Download | Embed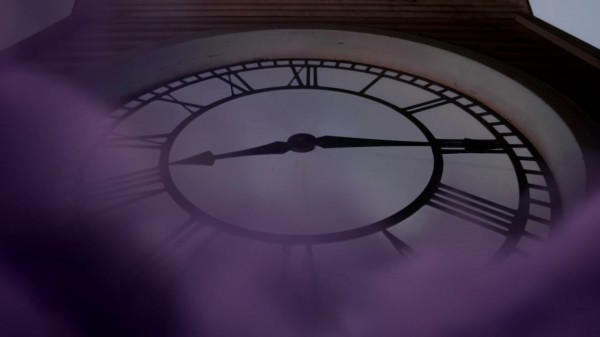 What really happened to August? Is this a new curse? What are Rumplestiltskin's plans? Perhaps this is the beginning of the "final battle."
Make sure you also download and listen to episode 38 to hear our Fairy Tale Land discussion, since this episode focuses on just Storybrooke.
Big thanks to our sponsors!
You can sponsor ONCE podcast, too!
Soundtrack and season one available!
Buy the Once Upon a Time soundtrack and Complete First Season from Amazon.com. There may still be a $15-off coupon from Amazon for the DVD or Blu-ray set.
Storybrooke
Dan discussed the possibility of Dr. Whale being Moby Dick who was a white whale, and Dr. Whale, being a doctor, is always in white.
Emma remembered herself as a baby upon touching the book. She's touched that book before and nothing happened.
We loved the face Emma made when she "woke up" and then Regina walked in the room!! We all agreed that it was an awesome moment!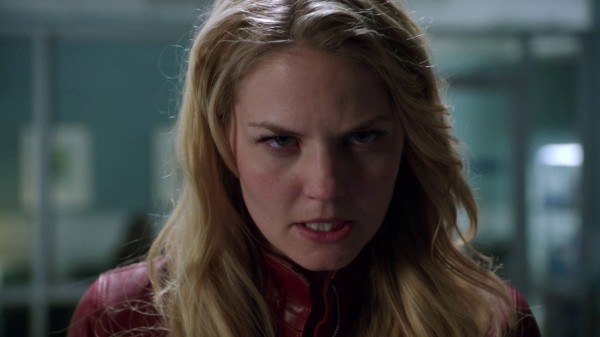 Magic is unpredictable in Storybrooke?
She ran straight to August after "waking up" because he had previously won Henry's trust  therefore Emma trusted him. Plus he had become her friend and seemed to know as much about the truth about Storybrook as Henry did.
How did Gold know she believed? Did some magic precede her evidenced by the blowing candles in his shop? We're not sure.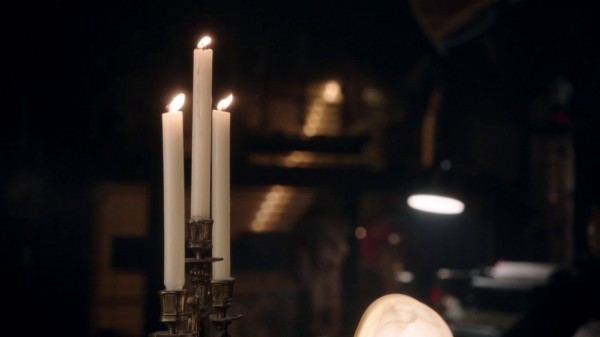 When Gold mentions "our friend in the basement, did you immediately think of Belle?"
… when Rumplestiltskin was talking to Emma and Regina for the first time about his potion, he turns to Regina and says "Tell me Your Majesty, is our friend still in the basement?". For one heart stopping moment I thought Mr. Gold knew all along about Belle in the basement, and had been playing ignorant of the fact for whatever reason. Of course they went on to talk about Maleficent, but I think they intentionally threw that line in there to give us a little "What?" moment.

Rayvah
Dan wished this episode had been longer.
Timing in this episode was a little weird. The cave Emma was walking through to find the dragon was probably longer than they could show.
Daniel reminded us of the dragon in the pilot episode that's flying away from a castle during the scene when the curse is being enacted. Could that be Maleficent?
What did Maleficent do to make Regina want to "punish" her? The last time we saw her she and Regina were friends, sort of.
We're so glad to see the real side of Emma's coping with the fact that fairy tales are true and magic exists.
Does Rumple intend to take over the entire world? or just Storybrooke? Magic has been brought back. Has it been brought back to just Storybrooke, or to the entire world?
Rumple's order of things is first magic, then Baelfire, and then Belle.
Does Jefferson know that if Regina dies, the curse lives forever?
How did Jefferson know that Belle was in the basement?
More allusions to One Flew Over The Cukoo's Nest:
It is a Jack Nicholson film from 1975 about a criminal who is transferred to a mental hospital and tried to rebel against the status quo there. (via Arwengreenleaf)
Alexis sent a voicemail with her thoughts on Jefferson and what he'll do in season two.
Jenny wants to see Emma end up in Fairytale Land. "She belongs there."
I disagree wholeheartedly with Jenny. There is no way August died. He just turned into wood. I think he will either be a talking puppet or when the curse was broken he turned back into his human self.

Ellie
Jenny and Jeremy are leaning toward the theory that puppet August will be alive during season 2, but still wooden. What do you think?
When Jefferson opens Belle's cell door he holds out his hand and says "Come with me" and I couldn't help but think that line should have ended "…if you want to live."

On another note… I theorize that the nurse watching the basement ward is Cinderella's evil step mother. The only reason I have to think this is because of her hair style. It' reminds me of the step-mother's hair in the Disney version. A flimsy thing to go on, but there it is.

Rayvah
Who is the nurse in the basement asylum?
Daniel noticed that Emma slays the Maleficent dragon in the same way that Disney's Prince Phillip did in Sleeping beauty.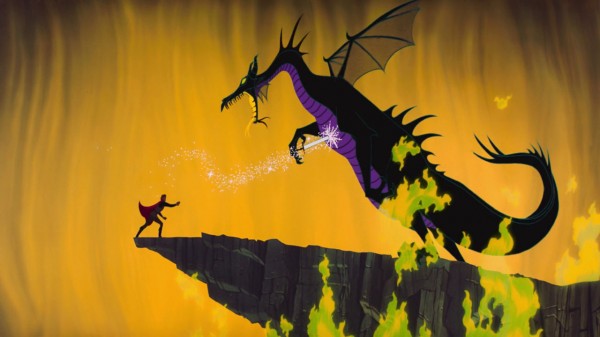 When Regina accused Gold of manipulating "all of this," how much "all of this" was she talking about, big-picture-wise?
Daniel pointed out that this episode was perfect for Mother's Day. Emma broke the curse with her true love for her son.
We'd like to know Dr. Whale's back story. Maybe the focus of a future podcast episode?
Why didn't everyone around Regina attack her immediately upon their "waking up" from the curse? Jeremy said he would have enjoyed seeing the doctors and nurses surround her and one saying, "Sedate her."
Jeremy thought it was weird that Mr. Gold has believed Belle to be dead for years, suddenly she's back in his life, and he's not even holding her hand.
Was Gold waiting for the curse to be broken to bring back magic or not?
Howdy:
…
I'm very disappointed with Regina not playing the Belle card. However with Rumple bringing magic to storybrooke I do wonder the implications of Rumple's power. Do we think the dark one's dagger will make Rumple Gold-skinned again?

… do we think the pink smoke will give everyone their magic back? Including magical items, (as in cora's gloves, rumple's dagger)? I'm leaning toward it would be a full reset in that the rumple dagger would not have any current owner so the human rumple will be free from the dagger. But then again he may not want to because he did hide it in the woods. What are your thoughts?

MVP
Who has Rumpelstiltskin's dagger now that magic is back?
Obisgirl points out two things about the Rumplestiltskin–Belle reunion in the woods:
Belle only remembered her fairy tale past because of Emma's breaking the curse.
There's an animated GIF showing the similarities between this last scene in "A Land without Magic" and Disney's Beauty and the Beast.
Hi guys, love both the show and your podcast.

I'm still playing catch-up but it's nice to see there are others out there who had similar theories to myself.

Really looking forward to Season two. Can't wait to watch how magic works in our world.

I do wonder however: Are the characters still stuck in Storybrook? And will Regina still be bound by Rumpelstiltskin's use of the word please?

Keep up the Great work 🙂
Regards

Luke (at UndeadMousey FX)
Will Rumpel still have the power of the "please" over Regina now that the curse is broken?
How will season 2 start?
Belle called in to share several things that bug her:
Emma still owes a favor to Mr. Gold. What would he want since the curse is broken? Maybe its her sacrificing her life, or else taking Mr. Gold's.
How is Mr. Gold still "invested in [Mary Margaret's] future"?
Was Mr. Gold waiting for the curse to be broken before dropping the love potion into the well?
Looking back, why did the Evil Queen need the specific apple from the blind witch ("True North").
We think that some of this may be answered in future episodes, but others may be left for us to theorize.
Maybe Belle's kiss can still break the Dark One's spell.
We don't think Once Upon a Time is a show just about a curse, but we'll probably move on to something else next season. Consider the seasonal story arcs of Lost.
Obisgirl and her boyfriend Andrew called in. Andrew's theory is that Rumplestiltskin's new curse releases magic on the world, but no one has innate magical powers. Only those who previously had magic (Rumplestiltskin, Regina, and Jefferson) get it back.
Andrew also thinks magic may be contained to Storybrooke, so Rumplestiltskin will want a way to get out with his magic. Does Rumplestiltskin want to rule the world with his magic? We know from "An Apple Red as Blood" that Mr. Gold has traveling plans.
Dear Once Podcast,

We've all heard by now that true love is the greatest magic of all, which is the bottled potion Rumplestiltskin created. In the season finale, the last thing he said is that magic is power. My theory has two components.

The first is that Rumpelstiltskin wants to have power over the Blue Fairy. I suspect the fairies may not get their magic back in our realm since he has a vendetta against the Blue Fairy for taking away Baelfire. Rumplestiltskin seems to have generated an alternative source of magic that is derived from true love rather than from fairy dust. In episode 14, we saw that fairy dust made from crushed diamonds is what powers magic in fairytale land. If love, rather than fairy dust is magic in our world, then the fairies may not regain magic in Storybrooke.

Next, in episode 16, however, we heard Rumplestiltskin say that if you can bottle true love, the greatest magic of all, you can do anything. Even though in fairytale land, there were certain limits to magic, which we've heard both the genie and Rumple repeat, there is a new form of magic to consider. The magic created from true love is the most powerful of all and allows the person who bottles it to do anything. What if Rumpelstiltskin bottled true love so he could bring back people to life, make people fall in love, and wish for more wishes?

His son, Baelfire, traveled out of fairytale land centuries ago, and we don't know what his fate is or to which time period he traveled. Yet, perhaps Rumpel added this new, most powerful magic of all as his contingency plan, just in case his son, Baelfire, is no longer living. It would also create a way for departed loved ones like Daniel and Regina, Peter and Red, and Graham and Emma to find their happy endings, too.

Thank you for all of your very stimulating and entertaining podcast.

Sincerely,
Slurpeez108
Hey all!

Love the podcast, thank you guys so much for it.

Gold/Rumple has now chosen power over Belle twice, and Bae once, so he clearly loves the power more than them. I want Belle to run away from him, as fast as she can. As great as Robert Carlyle is in the role, I cringed during that scene at the well where she just stood there while he was clearly using magic, and she knows no good comes from that.

Shamrock
Ann Sydney sent a voicemail wondering what Mr. Gold really did at the end. Sending people back to Fairy Tale Land, or just bringing magic. He hasn't found Bae yet, but he now has Belle.
Words, cannot explain what just happen and what I just went through. I laughed, I cried, and I almost had five heart attacks. I must say that the directors did the wonderful job with the parallel story lines. I love how everyone remembered, and the look on Dr. Whale was priceless. I got the vibe that he was thinking, "I am suppose to be a whale."

There were moments when I wanted to both hug and punch Rumpelstiltskin. Mr. Gold in the face. I was so happy that he and Belle got back together, but also sad that he still wanted power. The cliffhanger is definitely going to make me go crazy. 🙂

So I believe that something bad is going to happen since Rumpel let loose all kinds of magic. Red with rampage through the town as a wolf. Regina and Mr. Glass will rule once again… What will really happen, we may never know. Until then: Hide your children, cover the mirrors, and don't eat the apples. 🙂 Bye.

LilaFae Wood
We want that warning on a T-shirt!
I just began listening to your podcasts and I am really enjoying them. Because I am new I don't know if you have covered the topic of what happens to Henry if everyone goes back to fairy tale land. I personally think that his dad must be a fairy tale character (not yet revealed) that somehow made it to Earth before. I would love for him to be revealed in season 2 and when the characters are finally able to return (whichever season that may be), for Emma, Henry, and him to have their happy ending. I am also playing around with the idea that when they return, would time have passed, or would it go back to the same time of the curse taking effect? Your theories would be appreciated.

Another issue I am trying to figure out is whether or not the characters will remember everything from their time in Storybrooke. I know they have some knowledge of it because they weren't all freaking out when they remembered and Belle said that she remembered Rumpelstiltskin. If she had no knowledge of her time in Storybrooke she wouldn't have remembered that she forgot. There's also the issue of whether or not they will have trouble with the 2 conflicting identities in their heads like Jefferson had.

Thanks, Ellie
Brittany sent a voicemail thinking that Rumplestiltskin won't make it to the end of the entire Once Upon a Time series, and that he may sacrifice himself. This also separates him from Regina's evil. Brittany also wonders why Rumplestiltskin has the original limp.
Rumplestiltskin probably doesn't want to lose his magic, so he probably won't ask for Emma to kill him or take his power. But maybe he'll ask for Henry someday—he is Rumplestiltskin!
Talk more about "A Land without Magic" in our Once Upon a Time forums!
Please retweet this!
Hear "A Land without Magic," part 2: Storybrooke theories and discussion #39 oncepodcast.com/once-upon-a-ti… #OnceUponaTime

— ONCE podcast (@ONCEpodcast) May 19, 2012
What did you think?
Email Feedback@ONCEpodcast.com (audio files welcome)
Call (903) 231-2221
Comment on the shownotes
Visit any page on ONCEpodcast.com and click the "Send a voice message" link to record and send a message right from your computer.
Help us out!
Share this post in your social networks
Follow us
On Facebook:
On Twitter:  echo do_shortcode('[twitter follow="ONCEpodcast"]'); ?>
Daniel J. Lewis:  echo do_shortcode('[twitter follow="theDanielJLewis"]'); ?>
Jeremy Laughlin:  echo do_shortcode('[twitter follow="phlegon"]'); ?>
ErinJ:  echo do_shortcode('[twitter follow="erinjcruz"]'); ?>
Hunter Hathaway:  echo do_shortcode('[twitter follow="travelingpixie"]'); ?>
Jacquelyn / RumplesGirl:  echo do_shortcode('[twitter follow="punk_bunny_87"]'); ?>