Podcast: Play in new window | Download | Embed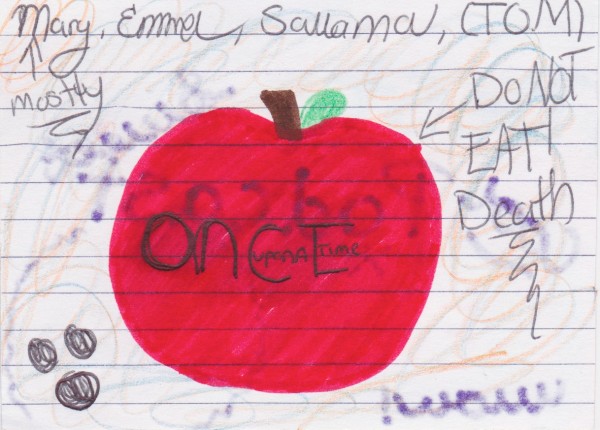 More theories and feedback about "A Land without Magic." How does Magic work? What will Belle do? Baelfire in Neverland? And the other worlds from Jefferson's hat.
Big thanks to our sponsors!
Sandra
Mary, Emma, Savanna, and Tom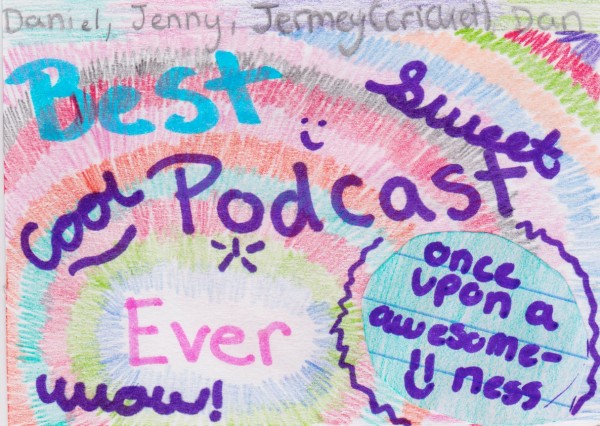 You can sponsor ONCE podcast, too!
Summer schedule
We plan to continue live podcast episodes biweekly through the summer.
Main discussion and feedback
Obisgirl called in to thank us for making an awesome podcast. Thank you, Obisgirl!
We think it's conclusive that the clock moved to 8:15, based on the angle of the minute-hand, the lack of depth that could cause perspective to change our view, and 8:16 just doesn't make sense.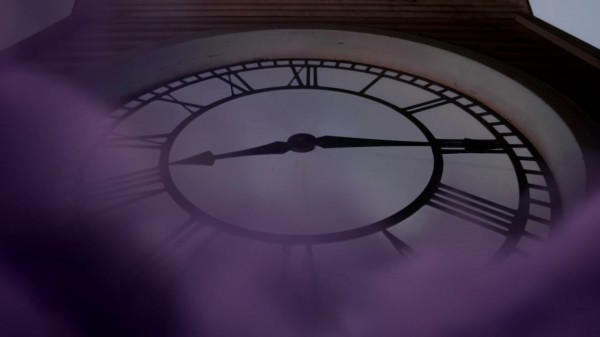 Emma still owes Mr. Gold a favor. Was it originally going to be Emma's slaying the dragon? If so, Henry's mishap opened the opportunity for Gold to keep the favor for something else.
Hi Guys,

First off i wanted to say that I Absolutely love your podcast. great discussions and learning about things that i might have missed when watching the episode, keep up the great work.

… when Rumple was telling Belle he is bring Magic back, and when he said "Magic is Power" he looked and sounded scarier. Maybe it's just me but in that moment it seemed like another side to him. love to hear your thoughts you guys are the BEST.

-Alyssa DeNovio
Live call from Narnia theorizing that Baefile went to Neverland and was split into Hook and Peter Pan.
Hey Daniel and all you once podcast guys,

Just want to thank you for your awesome podcasts, and just to say thanks for all the hard work you do. I drew you guys a picture of what i first pictured when the looming cloud of purple smoke engulfed some of our storybrooke residents.

hope you enjoy 🙂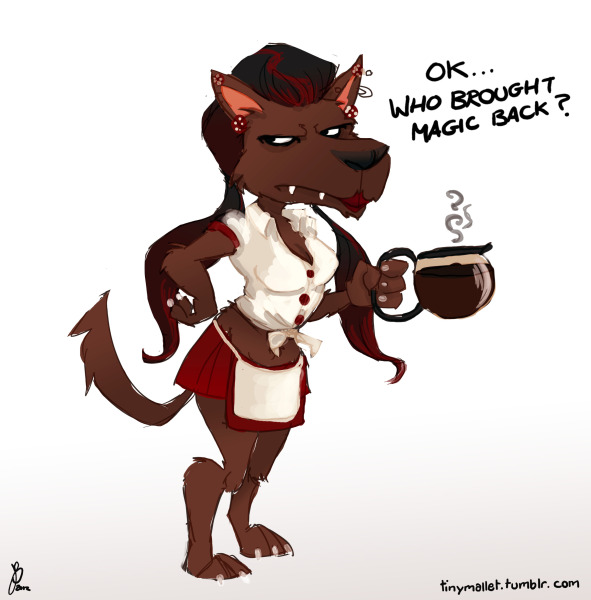 I have this completely heart breaking theory about Rumple/Belle.

I'm a strong believer in Rumbelle (as you can see below in my signature), but as I was listening to the first part of this discussion, a thought occurred. If Rumple becomes the most powerful man on earth, wouldn't Belle be unhappy? It was clear in Skin Deep that she was scared by his power, and then she didn't even know the full extent of what he could do. I expect that Rumple will want to make Belle his queen, but she will reject him out of fear, disgust, and confusion, making Rumple go half-crazy yet again. This is just a theory based off of what I know about Belle's personality. It breaks my heart, too, but the more I think about it, the more I think it's possible.

Last weeks episode was AWESOME, and I had dreams about it for days. I'm gonna die without a summer of OUaT.

I 'wuf' you guys and this podcast!

~Dream_Drop_Distance

Rumple: No one can ever, EVER love me!
Belle: Challenge accepted.
There is a possibility that with gold throwing the potion into the water he is bringing things back that have been lost. Depending on if he is a baddie or not he could consider the curse being broken as something lost. The clock was 8:15. Is this a mass reset to the curse to the beginning?!

Another theory is that the world now has magic but they did clearly state that magic works differently here in this world. I hope the purple cloud of doom and/or love brings magic with new rules so everyone would be on the same level!

Love the show and you guys are amazing! Keep up the awesome!

Aslan4King
Hi guys! I'm so excited for the podcast tonight!!! Not only have I gone through TWO WEEKS without OUAT, but now I've had to wait two weeks for the podcast! Luckily, I've survived, and I have a couple theories with me.

The first one is for all of the Rumple/Belle fans. I hate to crush everyone's dreams, but Rumple and Bella MAY NOT be each other's true love. Yes, Belle loves Rumple (most likely). But Rumple might not be in love with her! Yes, he has feelings for her… but that was hundreds of years ago. Even then, he chose magic (or Bae, whichever you prefer) over her, just as he did in the finale. Remember, true love has to go both ways.

My other theory is about Rumple's want of power, and something I heard on the last podcast- the theory of Rumple essentially taking over the world. But when you think about it, why would he even want to do that, or why would he stop there. Just by counting the doors in Jefferson's hat, we know there are at least 19 other dimensions, BESIDES this world. Why would he just want to rule us mere mortals? If power is his intent, could we be looking at season two or any of the following seasons watching Rumple and/or other characters travel through dimensions to conquer… everything?

Ok, I have one more question, and then I promise I'll stop 😉

Rumple told Emma in the finale that he put just a DROP of the true love potion in the curse, which made it immensely more powerful. And love is THE MOST POWERFUL MAGIC. So, why did he drop the entire bottle of the love potion into the well!? He didn't think a few drops would do the trick!? He didn't even stop to consider that maybe he would need the universe's most powerful magic when all heck breaks loose!?!?

These are just a few thoughts I have. Thanks so much for your podcast, and keep being totally awesome!

Clockwatcher
No live shows until June 20
Since Daniel is speaking at BlogWorld NYC next week and traveling after that, we won't have another live show until June 20. But we'll share a review of the Once Upon a Time soundtrack by Mark Isham in the meantime.
Please retweet this
Hear more great #OnceUponaTime finale thoughts! oncepodcast.com/once-upon-a-ti… #OUaT

— ONCE podcast (@ONCEpodcast) May 31, 2012
//platform.twitter.com/widgets.js

What did you think?
Email Feedback@ONCEpodcast.com (audio files welcome)
Call (903) 231-2221
Comment on the shownotes
Visit any page on ONCEpodcast.com and click the "Send a voice message" link to record and send a message right from your computer.
Help us out!
Share this post in your social networks
Follow us
On Facebook:
On Twitter:  echo do_shortcode('[twitter follow="ONCEpodcast"]'); ?>
Daniel J. Lewis:  echo do_shortcode('[twitter follow="theDanielJLewis"]'); ?>
Jeremy Laughlin:  echo do_shortcode('[twitter follow="phlegon"]'); ?>
ErinJ:  echo do_shortcode('[twitter follow="erinjcruz"]'); ?>
Hunter Hathaway:  echo do_shortcode('[twitter follow="travelingpixie"]'); ?>
Jacquelyn / RumplesGirl:  echo do_shortcode('[twitter follow="punk_bunny_87"]'); ?>