Podcast: Play in new window | Download | Embed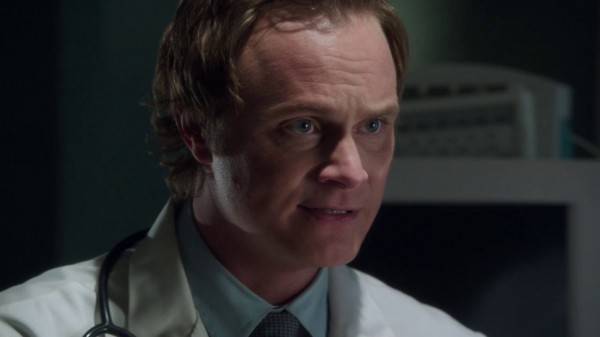 Could Dr. Whale be the Wizard of Oz, Jack from the beanstalk, Monstro, Merlin, or someone else completely different? We share our theories and yours!
Let David Anders ("Dr. Whale") know what you think via Twitter! Follow @questionanders
http://platform.twitter.com/widgets.js
Big thanks to our sponsors!
Synchronized rewatch
We're having a great time rewatching the first season of Once Upon a Time! We rewatch two episodes 7–9 p.m. (EDT/GMT-4) every Sunday, July 15 through September 23.
To participate, join our live rewatch chat during the rewatch time. Have your own access to all the Once Upon a Time episodes, and we'll let you know how to synchronize with us.
Until the season one DVD/Blu-Ray set ships, your can rewatch Once Upon a Time with any of the following.
Preorder the complete first season
The Once Upon a Time DVD/Blu-Ray set is available for preorder from Amazon.com. Order it now and you'll get any price drop between now and when the sets ship on August 28.
Main discussion and feedback
I've been saying this for a long time, and I've always thought that Dr. Whale is Prince Eric! They would've chosen the most simple alias to throw people off, though if you think about it, Prince Eric was faithful to one woman. Dr. Whale tends to hit on almost every woman in town. As well as the fact the creators were trying to think of some way to get Ariel on the show and it's no coincidence that she shows up in season 2 as well as we find out who he is…

Joanna
People do seem to be their own opposites in Storybrooke. But Dr. Whale seems like he would be a much more prominent fairy tale because of how long the writers have kept us guessing.
Hey guys!

it bugged me all last season about who Dr. Whale is and will probably bug me until I know but I had a thought I don't like the idea of Dr. Whale being a whale sorry I just can't wrap my head around it. BUT I remembered a old not as well known fairy tale from my childhood called The Fisherman and His wife it's about a poor man who had a wife he couldn't please, so one day he was fishing and caught a flounder who claimed he was an enchanted prince and her would grant him a wish, so the fisherman lets him go and his wife yells at him to go back and ask for a cottage so he hose back and the fish grants it. The fisherman's wife becomes greedy and eventually the fish gets mad and reverses the wish and they go back to their previous life. I think Dr. Whale is the fisherman in the story that's my rant. I would love your two cents worth!

Love,
Oncer
From Wikipedia:
The fisherman and his wife live in a hovel by the sea. One day the fisherman catches a golden flounder who claims to be an enchanted prince. The fisherman kindly releases it. When his wife hears the story, she says he ought to have had the flounder grant him a wish. She tells him to go back and ask the flounder to grant her wish for a nice house instead of their hovel. He returns to the shore and is uneasy when he finds the sea seems to be turning dark when it was so clear before. He makes up a rhyme to summon the flounder, and it grants the wife's wish. However, the wife gets greedy and makes increasingly outrageous demands: a castle, to become queen, then become empress, and finally become pope. The fisherman knows this is wrong but there is no reasoning with his wife. The flounder grants the wishes, but the sea grows increasingly stormy every time the fisherman goes to summon it. Eventually the wife goes too far when she wishes to become equal to God. The flounder revokes everything it granted, and the fisherman and his wife are back in their hovel.
Wow! You have a great knowledge of fairy tales! We're thinking Dr. Whale would come from a more popular fairy tale.
Dr. Whale, not Monstro but a new villain

Hello Daniel and Once Podcast Crew,

I had a thought about Dr. Whale's fairytale character. What if he's not the whale from Pinnochio? A lot of fans are expecting him to be Monstro but what if he turns out to be a new fairytale character villain? And if he is a new villain, I think it would be funny to give his character a British accent because the last two villainy roles David Anders has portrayed had British accents (Sark from Alias and Adam Monroe for Heroes).

~ obisgirl
We would definitely like to see Dr. Whale be someone completely different from what we all expect or theorize!
Dear Once Podcast,

I have a theory which involves Dr. Whale, and no, it doesn't involve him being an actual whale. So far, he has hit on Ruby and had a fling with Mary Margaret. He also seemed to have some connection to David when he was in a comma and reported back to Regina about his status. In the S1 finale, Dr. Whale appeared aghast and dumbfounded after the curse lifted and he realized his true fairy-tale identity. These things initially made me think of him as a villain. Yet, as has been pointed out on the forum, his poor behavior could have been caused by the curse, similarly to how David acted unbecomingly and the opposite of Prince Charming.

This has led me to surmise that perhaps Dr. Whale is really a protagonist. Though the curse may have caused him to act less-than-gentlemanly towards Ruby in SB, what is clear is that he is somehow linked to her character in FTL. In the original Little Red Riding Hood fairytale, Red is rescued from the belly of the wolf by a woodcutter. What if Dr. Whale is the one who saved Red in FTL? Even though OUAT has transformed the original tale so that Red herself is the wolf, there could be some further twist so that Dr. Whale is the one who rescues Ruby from herself. Either he could be the woodcutter from the fairytale version or he could be the wizard who gave Granny the magic cloak for Red so she doesn't faze into a wolf in the OUAT version. He could also have provided Red a safe-haven from the angry mob after she accidentally killed people in 1×15. I'm thinking he could even become Ruby's new love interest in S2. Finally, he could also have given shelter to Snow White, since she was also on the run with Ruby. Since Snow and Ruby are friends in FTL, perhaps the curse caused Dr. Whale to go for the wrong girl in SB. In FTL, he was hopefully honorable and noble.

Finally, I think the name "whale" could still be linked to "wolf" since both are hypothesized to share a common prehistoric ancestor. This would be a subtle connection to Red's story, but the executive producers like to keep us guessing. The term "whale" could have been chosen to throw us all for a loop, making us thinking he is Monstro from Pinocchio. The "Dr." part could simply be a way of highlighting his status in FTL.

Thank you so very much for your amazing podcast!

Sincerely,
Slurpeez108
There's good evidence of a connection, but not sure what it could be.
Always_Golden thinks Dr. Whale could be Merlin.
Nicole pointed out that Dr. Whale wasn't in Regina's dream in "An Apple Red as Blood" (s01e21). For reference, all the ones there were Emma, Regina, Henry, Dr. Hopper, David, Mary Margaret, Ruby, Granny, and all seven dwarfs.
Check out a bunch of other Dr. Whale theories in our Once Upon a Time forums.
Summer schedule
With the summer hiatus, we're adjusting our live podcast schedule. We'll record live episodes biweekly at 8:00 p.m. (EDT/GMT -4:00) on ONCEpodcast.com/live.
August 22, 2012
September 5, 2012
September 19, 2012
September 30, 2012—Season-two premiere and initial-reactions podcast!
This schedule will remain in effect unless otherwise announced.
Please retweet this!
Who is Dr. Whale (@QuestionAnders)? Hear theories from this #OnceUponaTime podcast! http://t.co/gOinSVeU #OUaT

— ONCE podcast (@ONCEpodcast) August 9, 2012
What did you think?
Email Feedback@ONCEpodcast.com (audio files welcome)
Call (903) 231-2221
Comment on the shownotes
Visit any page on ONCEpodcast.com and click the "Send a voice message" link to record and send a message right from your computer.
Help us out!
Share this post in your social networks
Follow us
On Facebook:
On Twitter:  echo do_shortcode('[twitter follow="ONCEpodcast"]'); ?>
Daniel J. Lewis:  echo do_shortcode('[twitter follow="theDanielJLewis"]'); ?>
Jeremy Laughlin:  echo do_shortcode('[twitter follow="phlegon"]'); ?>
ErinJ:  echo do_shortcode('[twitter follow="erinjcruz"]'); ?>
Hunter Hathaway:  echo do_shortcode('[twitter follow="travelingpixie"]'); ?>
Jacquelyn / RumplesGirl:  echo do_shortcode('[twitter follow="punk_bunny_87"]'); ?>