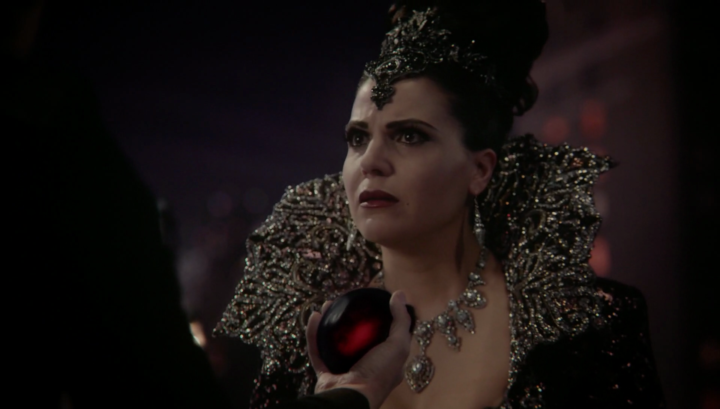 We've rounded up some of the most important topics from the two-hour season 5 finale and talked about Storybrooke's magic, returning to the Enchanted Forest, Violet, the Dragon, Regina vs the Evil Queen, Dr. Jekyll and Mr. Hyde, and the Land of the Untold Stories. Plus! A lengthy discussion that includes our favorite moments from season 5, our theories for season 6, and more on our full-discussion of Only You & An Untold Story!
Podcast: Play in new window | Download | Embed
We've got as much of the team tonight to discuss these couple of episodes that make up season 5 finale of Once Upon a Time. Because this is the finale, we'd be talking about the main highlights and standouts instead, as well as what's coming for Once Upon a Time in season 6, which will air most likely on September 25.
Storybrooke's Magic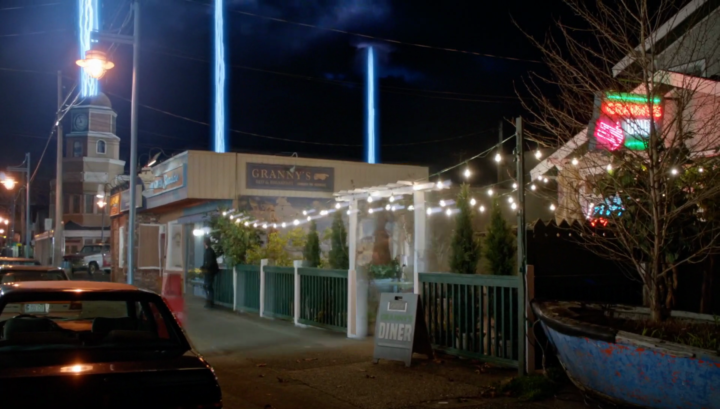 Magic has been moved around in the history of the show, on the other hand, it's been this year that it's been tethered to everything using the Olympian Crystal. Storybrooke got its magic from Rumplestiltskin from the true love potion back in 1×22 "A Land without Magic." What doesn't make sense is that he's tethering Storybrooke's magic, but not the people's magic. The other part that also doesn't make sense is that Rumple tethered magic from Storybrooke, but in New York City, Emma and Regina were able to use their magic because the Olympian Crystal was carrying all of Storybrooke's magic with it, until Rumple "did something to the crystal." However, Rumple took Storybooke's magic, not their magic, unless Storybrooke's magic is the catalyst that allows other magic to be used by these characters. One other thing that doesn't make sense is the fact that Rumple takes all of Storybrooke's magic leaves the town, but then Zelena can get the portal the wand to work?
If the crystal leaves Storybrooke, in theory the entire world then has the capability to have the power that Storybrooke had. It also true to many of the characters that we have seen on the show that are from our world such as Alice and Dorothy, that magic had its impact on this so-called Land Without Magic. It's like a wound or an injury of some sort; once it's been ripped open, traveling between realms is more possible than it used to be.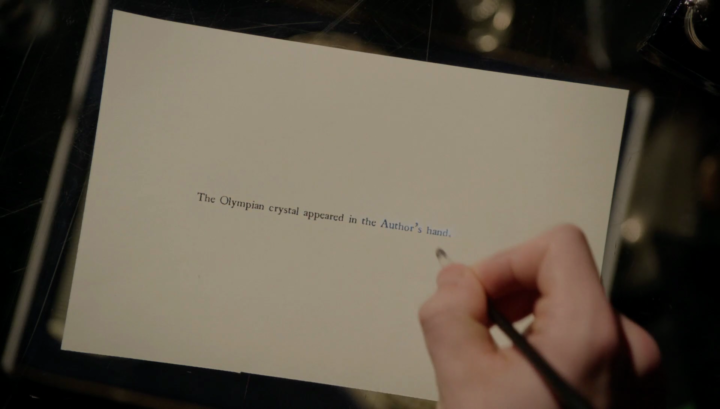 Why does Henry felt the need to take the crystal out of Storybrooke to take out magic? Why couldn't he just shatter the crystal once he wrote it into his hand, or even use his power as the Author by writing it out? How did they get out of town, since we all know buses do not come to Storybrooke? Is Violet playing Henry?
Hyde said that he brought friends in Storybrooke. Did he mean everyone from the Land of the Untold Stories? Is the Land of the Untold Stories where everyone in the Forgotten Character Islands are? Are their stories really untold?
Henry wanting to destroy magic and seeing that that's what Neal wanted as well is pretty consistent. Looking back in the episodes Desperate Souls and The Stranger, when we young Baelfire and wanting to his father of the Dark One power, as well as wanting to go to the Land without Magic, Baelfire referred to magic as a horrible thing that he wished never exist. When did he start planning about it though if he knew something?
Was Neal supposed to meet Tamara in the library? In the episode Manhattan, Neal said that he spent a lifetime running away from his father, had Rumple made some contact with his son through some of the magic that exist in our world or through someone else, like August? Neal definitely knows that there is magic and that Emma is the Savior and is going to break the curse, but Neal's sudden secret mission that was exposed two years after he died was just a bit disconcerting.
On the other hand, in Selfless, Brave and True, Neal showed Tamara Henry's book, explaining to her who he is and where he's come from to which Tamara pretended to not believe him until she sees August being turned back to young Pinocchio. So if it wasn't Tamara who Neal was supposed to meet in the library, who was it then? Was it Greg Mendell or someone else entirely?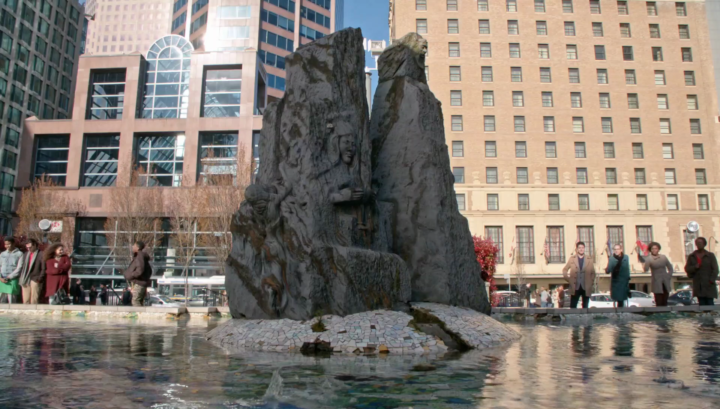 How can no one in New York see the purple smoke coming out of the Hotel D'or? Are people who believe in magic the only ones that can see it? Is the fountain in New York the magical water that runs beneath all the realms?
The holy grail, as Henry said, is the source of all magic, in the Enchanted Forest at least, and the dark grail that Henry and Violet found in the library looks exactly like the original. Who created the second grail and why is it black? Is this dark grail bad? Can magic really be destroyed? Rumple said that magic can only change forms, but not completely destroyed so what is even the point of the dark grail? Where did they come from? Who created them? Why is the dark grail in the library in New York City? Did the Gods create the dark grail when the created the holy grail?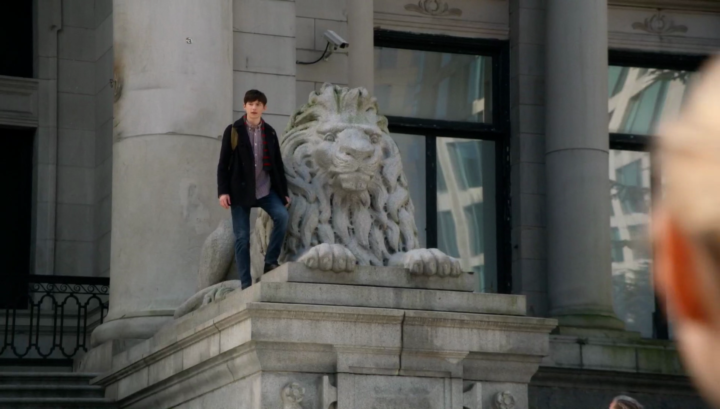 How can a simple collective wish on the fountain open a portal to another realm? It was very fitting that it was August they quoted who said that "There's magic everywhere, if you're willing to see it", which reminds us of the line from August Rush, "The music is all around US, all you have to do is listen".
Henry at the fountain is so cheesy but so good at the same time. It seems that this was him fulfilling his role as a truest believer than as the Author. Using the power of a wish to bring your family back invokes a certain Disney song: "When you wish upon a star, makes no difference who you are, anything your heart desires can come to you…." That's powerful. It's one of the most powerful messages in the Disney-verse. Along with this, Henry encouraging everyone to believe using the idea of nostalgia, the idea that when we were younger and less jaded we were capable of belief the likes of which can change the rules of the world. Plus, it was Henry who convinced Emma to believe in magic, after all.
I did not find this finale to be the strongest that the show has ever put out. It was not very coherent to me as a casual viewer and it dragged considerably in many spots. More than anything I was disappointed that the writers decided to go with the "destroy all magic" plot point. I really think the "destroy all magic" plot point might have been something best saved for the final season of the show. It was ultimately wasted here. To me the writers packed all of the drama of past season finales with none of the excitement or tension in these two hours. In one word, this finale was simply anticlimactic.

— Irvin
There were parts of the episode that felt a bit coherent, but there are some that are also cool. Perhaps it was anti-climactic, but maybe that was the point; to reveal that the Evil Queen herself, not Regina as the Evil Queen, as the possible big bad for season 6.
Regina vs The Evil Queen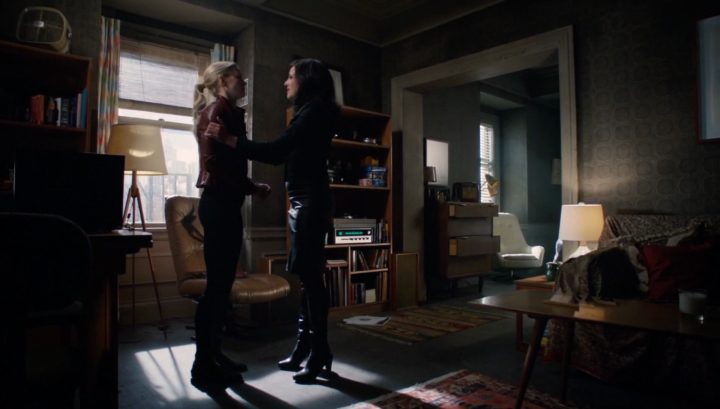 Regina's character development in this episode was amazing, particularly during the first hour, especially that whole conversation that happened in Neal's apartment with Emma. For a woman who cast the Dark Curse to get revenge on a ten-year-old who couldn't keep a secret to every unspeakable things that she's done since then, and to look at what she is today, and even to just realized the depth of emotion when she looked at Emma when she said "and my friends", seeing her character development and path to redemption is great and realistic.
Regina is their best story. Looking at where she started and where she is now, hers is one of the stories that really does feel completely organic. It feels like we have honestly watched her redemption. Regina has done such an amazing job, making her the show's best story. Rumple's story should've ended when he took down Peter Pan. Instead, they dragged Rumple's story along and damaging him along the way. But with Regina, you could see her redemption; it's genuine and true. She's way more complex than we feared and it explains so much of her behavior.
Bravo to Andrew Chambliss and David H.Goodman for writing the first half of the season 5 finale; they did such a fantastic episode. We loved the writing in Only You; they've gotten great in writing the episode.
Do the characters made it back in the Enchanted Forest and wherever else they were supposed to go? Does that mean that everyone from Storybrooke left or just the visitors, like the Merrymen, Camelot people and Merida?
When they were on the rooftop were the same rooftop where Emma and Walsh talked and he turned into a flying monkey. But who's paying the rent?
Splitting Regina from the Evil Queen was great but it was a bit weird and creepy but at the same time, we also liked it. Apart from the really great conversation that Regina and Emma had, Rumple and Regina also had a great conversation in Chinatown about separating good and evil, that possibly sets up what season 6 will be about. In the TV show Penny Dreadful, it was said that Evil and good are braided be; you can't separate them out nor remove one from the other, but with the right combination of science, you can. Is Rumple then correct in his conversation with Regina that partitioning the darkness inside will not help her become the woman she wants to be? Rumple is also right when he says that he failed to contain the darkness because he likes it. Perhaps he'd have more success in overcoming if he stopped liking it?
Does the Evil Queen have any good qualities that Regina needs? How is Regina going to act now that the Evil Queen has been separated from her? The problem with the Evil Queen is that her negative characteristics are in the extreme. However, when you boil down what the Evil Queen is, it's self-preservation and being strong enough to not allow anyone to bully or push her around, but at the same time, she's also passionate; believing in something so strongly that she's willing to fight for it.
I really appreciated Regina's response to the whole Robin and Hook situation. It did make her a richer character exploring her inner darkness and coming to terms with it. Deciding to be good even when it means she suffers – how selfless. I appreciated Snow stepping up to support her. I did not like any time other characters made assumptions about her going evil again. I did not like them splitting Regina. I mean if you want to see evil Regina again then this is the best way possible as it does not ruin all the character development they have been doing for years. I appreciate that. The thing I don't get is what they were trying to accomplish. Does the split Regina not remember all the evil things she did? If she does remember then wouldn't she still feel guilty? If the evil part just contains the evil impulses, what does that mean? Does that mean that the non-evil Regina is incapable of doing anything evil? Has she lost her personality and her free will? I think that ripping out part of who you are would totally change your personality and cause your life to start unravelling. Regina has learned from her mistakes, will splitting her mean she has forgotten everything she learned? I hope like someone else suggested – I think Daniel – that the ultimate resolution of this story will be that the two Regina's will come back together to form a whole because they need one another. See Star Trek Voyager "Faces: for comparison.

— Gareth Grey
The statement she made at Granny's was perfect. She was already putting her aside, so it was a little irritating that Emma suggested her that she sit this one out.
I really liked the scenes between Emma and Regina, and also with snow and Regina (the few there were). It's nice to see the character development and I love how much Regina opened up to Emma and how much Emma was trying to support her (after the initial brief hesitation). I really was glad that we didn't have much conversation about fear of Regina turning evil again because she's come too far for that to be okay with me. I do like the possibilities we have with the Evil Queen being separate from Regina now though because it's a way to keep Regina's growth intact while allowing the possibility of a showdown between Emma and the Evil Queen. I would really like to see that now that Emma seems to have a firm grasp on her powers.

— Jessica Olsen
Will there be an Emma vs the Evil Queen showdown next season? Is that even a battle that Emma needs to face again? Or will it be Regina vs the Evil Queen? Does this mean Jekyll or Hyde can't be killed?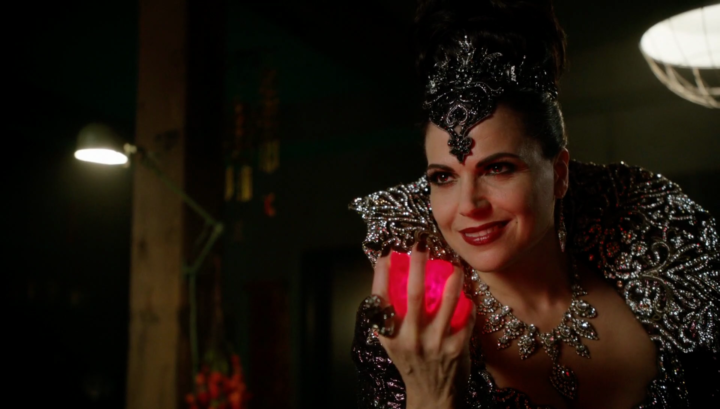 Why did the Evil Queen pull out the Dragon's heart? What need does she have of it? At the end of the episode, the Evil Queen said that this is war and it's just begun. Is this the final battle? The Dragon said that it is imperative for Regina to win for all of them. Can he see the future? There's definitely something there that overshadows everyone. Rumple said that his best student was the Evil Queen. Does that mean that Regina really is weaker than the Evil Queen?
The Land of the Untold Stories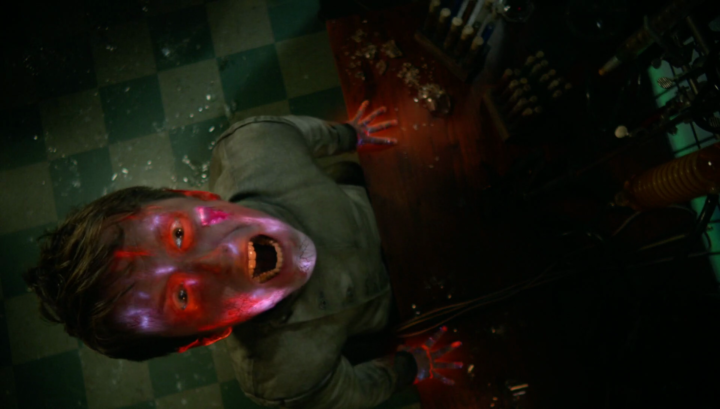 One of the cool things we saw from this episode is seeing the mixing of Science and magic. Even when we see Dr. Jekyll repairing Zelena's wand, he's using Science to do so, and the whole realm of the Land of Untold Stories seems to be very Science-driven realm. Perhaps we will see the Science vs Magic theme in season 6? After all, we've briefly saw Dr. Frankenstein talk about it in previous seasons.
However, it's not actually Magic vs Science like Tamara was talking about, which was also what most people in the forum predicted season 6 will be about. But without knowing Mr. Hyde's nature yet, they could still go the Magic vs Science route. This also makes how, to some people, science will seem like magic, which is one of Arthur C. Clarke's laws that he writes about. According to British Science Fiction writer Arthur C. Clarke, "any sufficiently advanced technology is indistinguishable from magic." Is Mr. Hyde lusting after more and wants magic now after realizing that Science can only do so much?
Hyde said that he's seen a lot of people come into the land. How long has he been a warden? Is Hyde a quasi-hero? At the end of the episode, Hyde told Regina that he wants the story of the friends that he's brought with him to play out, sounding like he wants to give the ending to their story. He may not be willing to sacrifice like Emma and probably won't do it in the right manner, but Hyde did say that he wants to give the forgotten characters an ending. Is Hyde actually the Savior in the Land of the Untold Stories?
We take a look at the people from the Land of the Untold Stories and found the following:
The Three Musketeers
Aladdin and Jasmine
Steampunk science fiction in the vein of HG Wells, Jules Verne
Esmeralda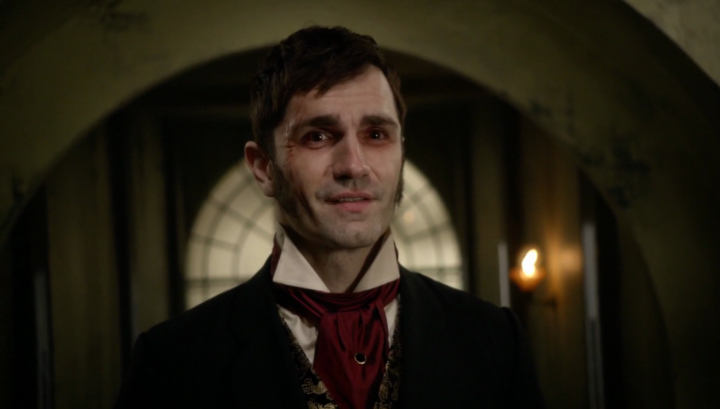 In the original story of the Strange Case of Dr. Jekyll and Mr. Hyde, Jekyll was the real one, and Hyde is what Jekyll fears he will permanently become. Will we see the reverse in Once Upon a Time? Also in the original Robert Louis Stevenson's novella, Mr. Poole was a good guy who sought truth and was loyal to Dr. Jekyll.
We did some more research about Jekyll and Hyde and found out that "the name Jekyll was borrowed from Reverend Walter Jekyll, a friend of Stevenson and younger brother of horticulturalist and landscape designer Gertrude Jekyll."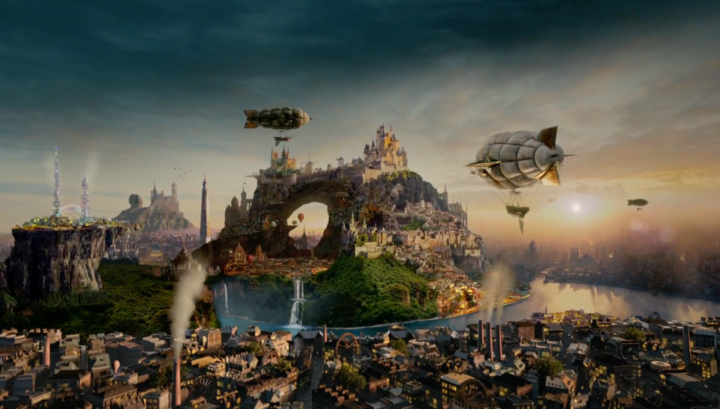 How did the Land of the Untold Stories come to exist? Is this simply a land that they took over and called it the Land of the Untold Stories? What draws them to this place? Is it a byproduct of the Dark Curse? Why haven't they left then when Emma broke the curse back in season 1? Was it simply because they have no way of opening a portal? Don't they have an ability to wish themselves out? What's trapping them there? Why and how?
What is Hyde's history with the Dark One? Does he have a personal history with the Dark One or was it just common knowledge? Does he know anything outside of his world? Did Rumple go to the Land of the Untold Stories before he set Regina on her path to cast the Dark Curse, to see if Baelfire wound up there? Did he accidentally create the Land of the Untold Stories himself? Is that why Hyde is upset with Rumple?
Read the original The Strange Case of Dr. Jekyll and Mr. Hyde, or get the audiobook free from Audible!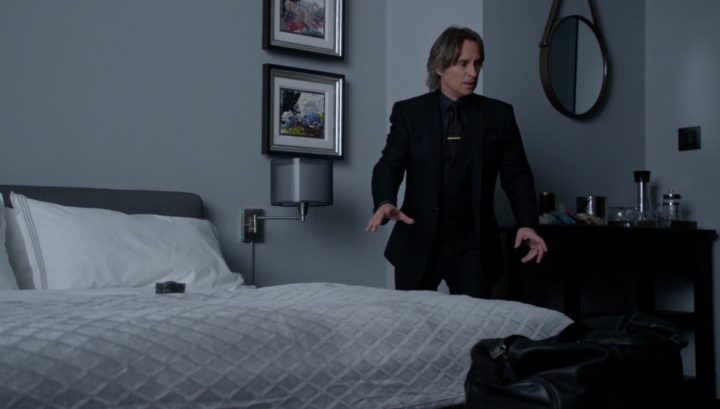 Going back to New York, one of the biggest discussion over the forum this week was whether Rumple chose the Olympian Crystal over his wife. Did Rumple really choose the Olympian Crystal over Belle?
Rumple would have to know that someone was after Belle.  At the time he didn't know who was opening a portal but did know that it was someone who obviously had magic to do so.  If we assume that magic people can "feel the aura" of the crystal why would he assume that they were after anything else.  I think he looks at Belle as in deciding what should I do now, the only thing that can save her is the Crystal.  He then grabs for it, looks back sees the portal take Belle and then lunges for the mattress like he can't believe that just happened.  In other words he expected the portal to take the crystal and leave Belle alone.

— AKA
But think about this: If your home is on fire, or there is an earthquake, or threat of any other imminent disaster, you don't think about "what is most likely to be hurt". You grab what you can carry, and run out of your home. In that split second, life or death, what do you grab? Your wallet and laptop? Or your toddler and cat?? I think for most people it would be the toddler, cat etc! Because no matter how necessary your wallet and laptop are, the only thing truly irreplaceable is life. Rumple didn't know where the portal was targeted. It could have swallowed up the whole room, or even just him! If he only grabbed Belle and lost the crystal, at least he would still have Belle! Even if they were taken to some new place, at least they would be together. If he lost the crystal, he would just have to find some other way to wake her. As long as he has her, there is someone to wake! Because what is the good of having the crystal, without Belle??

— SciFiGirl
Rumple clearly looks torn between grabbing the crystal first or Belle, and ultimately settled for the crystal, because he didn't think that Belle is in danger. This scene was also very reminiscent of losing Baelfire through the portal, back when portals were hard.
It was fascinating seeing Violet more and knowing more about her, whose father was actually from Connecticut. How did Sir Morgan get sucked into Camelot?
There's a popular theory that ties Violet and Sir Morgan. Violet said that her mother died because of magic. What if Violet and Lily are actually sisters? What if Maleficent is actually Violet's mother, and Sir Morgan is Lily's father?
It was cute how Henry kept looking down whenever Violet touches Henry's hand. Plus, for once, a kiss between two people did not break any curse. Does that mean it's not true love? If Sir Morgan is not Lily's father, was is the Dragon, then? Apparently, he did not fully died when Tamara used the Taser on him. Mythologically speaking, Dragons are really ancient, really resilient, and super hard to kill.
Is he simply testing Emma and the others when he said that they haven't done everything they could when the portal to the Land of the Untold Stories he tried to open failed? Will we get a backstory in season 6 of how he got into our world and how he knows so much?
Favorite Moments
One of our favorite moments from the season 5 finale was hearing Emma say "I Love You" when death wasn't on the line. We also liked how Snow White and Emma stuck by Regina up in the rooftop. Regina opening up to Emma is also one of our favorites from the episode, which possibly has the best character development in the entire series. Another moment we loved was Henry in the fountain and the pennies from heaven. It was everything that the show has been about—hope.
Thank you for the podcast reviews!
IbiSteph from USA said, "Best OUAT podcast. I love this podcast. I always look forward to them as soon as a new OUAT episode airs. … Jacquelyn is a Greek mythology expert, and she has made the Hades arc so much more enjoyable. Daniel and Jeremy always leave me laughing. This is a clean, family friendly podcast that you can listen to without worrying about the kids hearing something they shouldn't. Keep up the great work, Once Podcast!"
Applered24 from USA said, "… I enjoy this podcast very much, and Jeremy, Erin, Hunter and Jacqueline are an amazing team of podcasters along with Daniel. …" Read the full review.
TrekkieMum from Australia said, "A must listen to for any Once fan. This is my go to podcast for all things Once. It is very professional, the hosts have great chemistry and the discussion is very thought provoking and interesting. 5 stars!"
BA Park from USA said, "THE companion for the show. This podcast lets us dive further into the show we already love. We get to experience a couple extra hours every week of Storybrooke and our favorite characters. Thank you for the amazing discussions! …"
B_Rye_252013 from USA said, "… While I do think the show has gone downhill since Season 3, these guys are still very devoted to show and will clearly be riding to the end. …" Read the full review.
Zylice from Australia said, "Daniel J Lewis and co. are a joy to listen to as they discuss every new and magical episode of Once Upon a Time. The theories and speculation they present are very thoughtful and interesting. If you want to listen to a Once podcast that is informative and funny, this is it! :)"
Your reviews encourage us and help others find the podcast!
Please rate and especially write a review for us on Apple Podcasts.
We got a couple of screenshots from the library books and one of the repeating pages are from "The Water Babies, a Fairy Tale for a Land Baby" by Charles Kingsley (1863). Other stories that we found on those pages are as follows:
Speaking of books, the Robin Hood book that Regina pulled has graphic designer and productions staff member Neil Westlake on the cover. The cover also did say, "Prince of thieves or people's hero? Who was the "real" Nottingham Legend? Robin Hood: Myth and Legend tells the romantic tales of Robin Hood as he fought back oppressed control.
Is Dopey still a tree? Is he in the Land of the Untold Stories?
Violet tells Henry she's sorry about Robin. Guess he was sort of almost another step-dad to Henry? Will Hook become more of a stepfather to Henry since Robin Hood is dead? After all, a wedding dress could be seen in between Emma and Hook when they kissed when they got back in Storybrooke.
Of course Rumple stayed at the "Hotel D'Or"! It's the "Gold Hotel"!!

— SciFiGirl
We did some research to see if Hotel D'Or actually exist in New York, but was unfortunately unable to locate if it does exist.
Where is Rumplestiltskin? Does he have Zelena's wand now?
Another random thing that was referenced in this episode for the first time are Geppetto's parents.
Once Upon a Time Season 6 Theories
As far as season 6 is concerned, I couldn't help but think about the concept of splitting in psychology.

Essentially splitting is a person  being unable to accept both the good and bad within him or her. We saw that quite literally with Regina and Dr. Jekyll in this episode and I think this will be the running theme through at least Season 6A. My prediction is that Mr. Hyde's plan will be to use Dr. Jekyll's serum to split the bad selves from the good selves from the inhabitants of Storybrooke. Then once the bad selves are extracted he will try to get rid of the good halves. We've seen a similar plan executed with the spell of shattered sight in Season 4A. Instead of becoming their worst selves, the worst selves of the inhabitants will actually become their own person. I'm really looking forward to all possibilities, however. I really hope a season based on the concept of splitting will allow Lily to finish out her character arc.

— Irvin
Are Lily and Maleficent still in town?
Rumple will try to split himself so that the lighter side can wake Belle up

— thedarkonedearie
Does this mean that Hyde sent Rumple on a wild goose-chase?
What would other characters look like if they take the potion either willingly or unwillingly, like Rumple and Zelena? What about the other characters, such as Emma, David or Snow White? Will the Dark One version of Emma come out?
Will splitting more characters even be a theme in season 6? If not, how will the show look? How will the flashback look? Instead of having flashbacks, is it possible that we're going to have people from the Forgotten Character Island show their own backstory? We'll surely get flashbacks about the new characters, but will we see backstories other than the ones we were just introduced with or just another flashback with the Evil Queen and younger Snow White?
Although Once Upon a Time will remain at 8/7c on Sunday nights, probably on September 25, new ABC President Channing Dungey also said she wants to move away from the long winter hiatuses, so Once Upon a Time may not keep the split-season format from seasons 3-5 for Season 6. As for the show's ratings, it may dip a little bit going forward, but steadiness at this point is probably more important for the network. But what do you think about the season 5 finale episodes Only You & An Untold Story? What do you think season 6 will be? Share them on the comment section below or head over the forum if you've got theories about the next season!
What did you think?
Email Feedback@ONCEpodcast.com (audio files welcome)
Call (903) 231-2221
Comment on the shownotes
Visit any page on ONCEpodcast.com and click the "Send a voice message" link to record and send a message right from your computer.
Help us out!
Share this post in your social networks
Follow us
On Facebook:
On Twitter:  echo do_shortcode('[twitter follow="ONCEpodcast"]'); ?>
Daniel J. Lewis:  echo do_shortcode('[twitter follow="theDanielJLewis"]'); ?>
Jeremy Laughlin:  echo do_shortcode('[twitter follow="phlegon"]'); ?>
ErinJ:  echo do_shortcode('[twitter follow="erinjcruz"]'); ?>
Hunter Hathaway:  echo do_shortcode('[twitter follow="travelingpixie"]'); ?>
Jacquelyn / RumplesGirl:  echo do_shortcode('[twitter follow="punk_bunny_87"]'); ?>