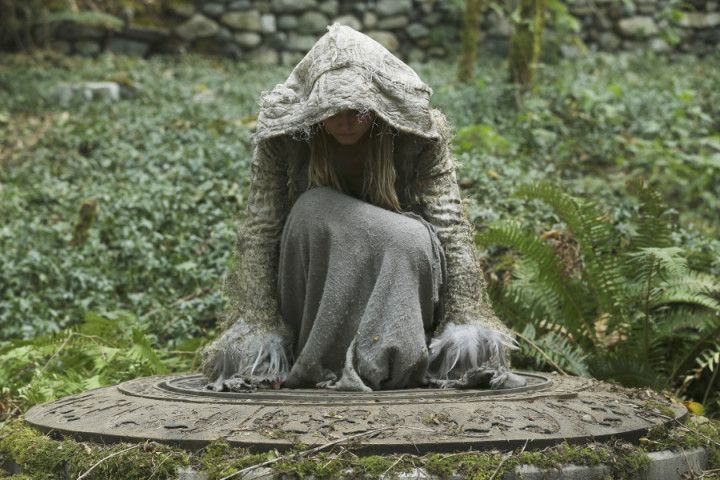 Before the new season starts in three days, we share some of our hopes and prediction for season 5. Hear us talk about what we hope to see on Once Upon a Time season 5, as well as a few spoilers that we gathered just before the new season starts this Sunday!
Podcast: Play in new window | Download | Embed
The gang is almost complete, but filling in for Jeremy for tonight is the wonderful and more beautiful, Jenny! Not knowing everything about what's going to happen in season 5, we would like to share with you a few of our Once Upon a Time season 5 hopes and predictions that we might see; what we hope to see coming forward into the story.
Once Upon a Time Season 5 Hopes and Predictions
For the next season, one of the things we hope is they do not drag the Dark Swan storyline for too long. We know that it will surely be tackled for the first half of the season, but we hope for it to not be dragged through the entire season 5. We also hope that we finally get to know what happened to Will Scarlet in Wonderland.
Another thing that we hope is for Emma not to need a True Love's Kiss from anyone just to be free of the Dark One's curse. She's True Love Incarnate. She should be able to save herself on her own without having the need of a True Love's Kiss, whether it's from her parents, Henry or Killian.
Thank you for supporting us!
David Neuland (subscriber)
Steve Johnson (subscribe)
Lisa Slack (subscriber)
Tracey Anderson (subscriber)
Daniel Clark (subscriber)
Swangot Hooked (subscriber)
Maryann Livoti (subscriber)
Jessica Olsen (subscriber)
Aimee Catellier (subscriber)
Tappnbrd (subscriber)
DJ Firewolf (subscriber)
Laura
24 Patreon backers ($142 per month)
You can sponsor an episode or more of ONCE podcast, too! Email Daniel@ONCEpodcast.com if you would like to arrange a corporate sponsorship of our podcast for the upcoming third season.
Since Emma Swan was full of 100% light magic, and during the season finale it was said that what the darkness does is consume the light, we think that Emma will be wholly dark and evil now, probably even worse, perhaps, than Rumplestiltskin, and have to learn how to turn the darkness back into light. On the other hand, it would be nice to see Emma as the Dark One for a very long time. Ever since we knew that the Dark One powers can be transferred from person to person in the episode, Desperate Souls, we would like to see Emma as the Dark One for a very long time.
We also hope that, in the new season coming this Sunday, we would finally see the final battle begin just like what was said in the Pilot episode and have them battle the darkness itself, defeat it and end the series on that high note. It would be bittersweet to see it go, but we would love to see it go out on this final battle—good vs evil, light vs dark—which will be true to the Pilot. It will be a great end to the series; you cannot top the Hero going dark and coming back into the light and have another storyline later, however, can evil actually be defeated completely? Can they get rid of evil once and for all?
There are a lot of hopes for the 100th episode, as well as the end of Once Upon a Time season 5 but we could only hope that they would end it nicely and wrap up the story by answering all the questions that we have, ending it in a way that reassures us of hope, because that's what the series is all about.
Once Upon a Time season 5 returns this coming Sunday, September 27.
What did you think?
Help us out!
Follow us
Spoilers