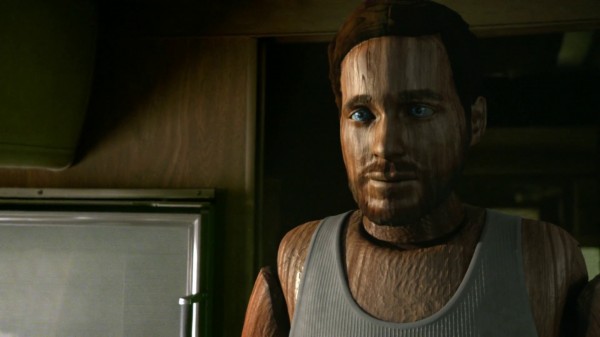 Podcast: Play in new window | Download | Embed
What is Tamara really after and how does her taser work? Who is The Dragon?
Sponsor: Test drive the next evolution in TV with SimulTV!
2011 Phuket, Hong Kong, and New York City
We think Tamara and Greg's kiss is just strange.
We like that ABC is now giving us actual dates, instead of confusing us with "a year ago" or "[so many] months ago."
We enjoyed getting to see the moment August referred to, in an earlier conversation with Emma, about his starting to turn into wood during the exact moment she decided to stay in Storybrooke.
Where was August's logic in going to see a normal, non-magical doctor for his unique wooden leg problem? haha! We just found it kind of hilarious.
How did that guy find August in the hospital to tell him about the Dragon.
Who do you think The Dragon is? Where do you think he's from?
Tamara totally manipulated August into stealing her money to buy a magic cure from The Dragon, so she could take it from him honestly having paid for it. She's a sneaky girl.
We all agree that it's pretty eerie that The Dragon could just appear in a room.
Where is Tamara from? Is she from here, from under the sea, or from a magical realm? Where is she from?! Why does she know so much about magic? There's a history there, we just know it.
Could The Dragon possibly be Mushu from Mulan's story?
How does Tamara have access to so much money and equipment? Who exactly is this girl? We are pretty stumped by Tamara.
Carlie: How did Tamara know about magic? Has she been to a fairy tale land? Could her grandmother have a connection to magic?
Michelle thinks Tamara's grandmother could be Dorothy from The Wizard of Oz.
Tamara (originally, "Tamar") was the queen of Georgia (in the Caucasus mountains) at the end of the XII century, and a very important historical figure. There is also a number of legends about a sorceress called Tamara in the same region – according to these stories, she lived in a tower on the shores of the Terek river, and seduced passing travelers, luring them into her tower, then, come morning, beheaded them and tossed them down the cliff into the river below. I'm sure there are other legends associated with the name, but that one came to mind when I watched the episode. Considering her name, it makes me wonder whether she really is "just human" as she told August. I'm sure there's more to who Tamara is, but that's my 2 cents 🙂

Thanks again for doing the podcast, you make OUAT that much more enjoyable! 😀

Lily
Do you suppose that The Dragon is really dead? Or did he shed a human disguise?
Dragon didn't die. Whoever it really was escaped in smoke, then manipulated the body to seem as if Tamara killed him.

Angela
I think that "The Dragon" may refer to Mushu from Mulan. Remember in the movie, Mushu was a spirit or a family airlume until one of the ansester spirits brought him to life. Tamara may have killed him, but mabe only his human form. The dragon's spirit may still be there…

David
Is there more to this seemingly ordinary taser? Is it a magic taser? Some of the writers have confirmed that it doesn't seem normal.
Do you think Tamara has already used or plans to use the vial of  magic she acquired from August.
Docxen: I think the potion will kill magic. henry will use the portion in the well to kill magic and make storybrooke a normal town.
How closely do you think Tamara's been following August since meeting him in Hong Kong.
August definitely seems to want to see Neil and Emma back together.
What if Tamara is Ursela? Jenny theorizes that she could be, and is collecting magic in her taser just like Ursela collected stuff in her shell necklace.
Thanks for supporting us!
Malchore
Anthony Gonzalez
Erin J & Marie (Ugly Ducklings Inc)
Ugly Ducklings from UglyDucklingsInc.com: Inspired by Jennifer Morrison, Ugly Ducklings wants to promote self-esteem and motivate everyone to embrace who they really are. Remember that the ugly duckling was not ugly, she was simply different. This community will allow Ugly Ducklings from all around to come together, share their stories, and inspire others. Show your support with T-shirts and stickers. Through April 3, 2013, stickers are on sale for buy 3, get 1 free ($5). A portion of the profits goes to helping out NORMAL in Schools. Visit UglyDucklingsInc.com to find out more!
You can sponsor ONCE podcast, too!
Present-day Storybrooke
Mary Margaret and August seem to be traveling down similar paths toward redemption.
David referred to Anton's crop of beans being "almost ready." It takes 100 years to grow them in the Enchanted Forest, how did they grow so fast? Do you think they'll be magic, or will they have to add magic somehow? Perhaps they'll have to toss them down the magical well in order to make them work?
Do you think we'll be seeing any bean stalks growing in Storybrooke?
Tamara couldn't be Wendy because it seems like Neil is from Neverland, and when they met they didn't act like they ever knew each other.
The book- how did the stories in the book from magical realms make it into our world?
Are we ever going to learn August's relationship to Henry's book? Remember, we saw him fixing it just after he arrived to Storybrooke in the episode "The Stranger", or altering it somehow.
Did the Blue Fairy write the book?
How did August find out that Niel is Baelfire?
Mary Margaret was listening to Joan Jett's song called "Bad Reputation," and it's probably pretty consistent with how she feels right now.
Song lyrics edited by Jenny:
I don't give a care 'bout my reputation
You're living in the past, it's a new generation
A girl can do what she wants to do and that's what I'm gonna do

An' I don't give a care 'bout my bad reputation
Oh no, not me

An' I don't give a care 'bout my reputation
Never said I wanted to improve my station
An' I'm only doin' good when I'm havin' fun
An' I don't have to please no one

An' I don't give a care 'bout my bad reputation
Oh no, not me, oh no, not me

I don't give a care 'bout my reputation
I've never been afraid of any deviation
An' I don't really care if ya think I'm strange
I ain't gonna change

An' I'm never gonna care 'bout my bad reputation
Oh no, not me, oh no, not me
Pedal boys!

An' I don't give a care 'bout my reputation
The world's in trouble, there's no communication
An' everyone can say what they wanna say
It never gets better, anyway

So why should I care 'bout a bad reputation anyway?
Oh no, not me, oh no, not me

I don't give a care 'bout my bad reputation
You're living in the past, it's a new generation
An' I only feel good when I got no pain
An' that's how I'm gonna stay

An' I don't give a care 'bout my bad reputation
Oh no, not me, oh no, not me
Not me, not me

(underlined = edited)
Listener feedback about Promo picture of a very green forest being similar to the scene around August's trailer.
PHOTO OF TRAILER AREA SCENE SIMILAR TO PROMO PHOTO SCENE (tree with fungus and red thing)
How did August's trailer get in the woods?
Regina said the same thing of Greg as she did of August. Do you think she saw them both as children and that's why they both seemed familiar to her as adults?
We think Greg is a fantastic faker/liar since he didn't show any sort of visible reaction to Regina when she interacted with him directly for the first time since his coming back to Storybrooke as an adult. This is why he and Tamara make a great pair. They're both great liars! Timara convinced Neil to fall in love with her, and enough so that he wants to marry her, while really she's just been using him to get to magic.
Is Tamara truly "quite human" as she claims to be?
Where is Tamara's magic potion now?
Does Tamara want to take magic from Storybrooke? Is she just a power hungry human?
Tamara gave her car keys to August, telling him not to return. What was she planning to do without a car?
So, we're still asking WHERE IS KURT? Regina didn't tell us much about what happened to him.
We think that Pinocchio's turning back into a little boy was Geppetto's wish, not a mistake the Blue Fairy made.
So now that we know that Greg and Tamara are in a relationship and working together, we have to assume that eventually Neil will find out and this will open the opportunity for him and Emma to get back together!
Thank you for the Apple Podcasts reviews!
Your reviews encourage us and help others find the podcast!
Please rate and especially write a review for us on Apple Podcasts.
Preorder season-two DVD/Blu-ray set!
You can now preorder the complete second season of Once Upon a Time on Amazon.com! For a limited time, save $10 off the DVD set and $15 off the Blu-ray set!
Preorder the second season today!
Join us for the LIVE podcast!
Initial reactions on Sundays at 9:15 p.m. (EDT/GMT-4)—right after the Eastern and Central episode airing.
Full discussion, feedback, and live calls on Wednesdays at 8:30 p.m. (EDT/GMT-4).
On these days, visit ONCEpodcast.com/live to watch and chat live.
What did you think?
Email Feedback@ONCEpodcast.com (audio files welcome)
Call (903) 231-2221
Comment on the shownotes
Visit any page on ONCEpodcast.com and click the "Send a voice message" link to record and send a message right from your computer.
Help us out!
Share this post in your social networks
Follow us
On Facebook:
On Twitter:  echo do_shortcode('[twitter follow="ONCEpodcast"]'); ?>
Daniel J. Lewis:  echo do_shortcode('[twitter follow="theDanielJLewis"]'); ?>
Jeremy Laughlin:  echo do_shortcode('[twitter follow="phlegon"]'); ?>
ErinJ:  echo do_shortcode('[twitter follow="erinjcruz"]'); ?>
Hunter Hathaway:  echo do_shortcode('[twitter follow="travelingpixie"]'); ?>
Jacquelyn / RumplesGirl:  echo do_shortcode('[twitter follow="punk_bunny_87"]'); ?>
Spoilers
Episode 19 title and stars

More on the Price of Magic