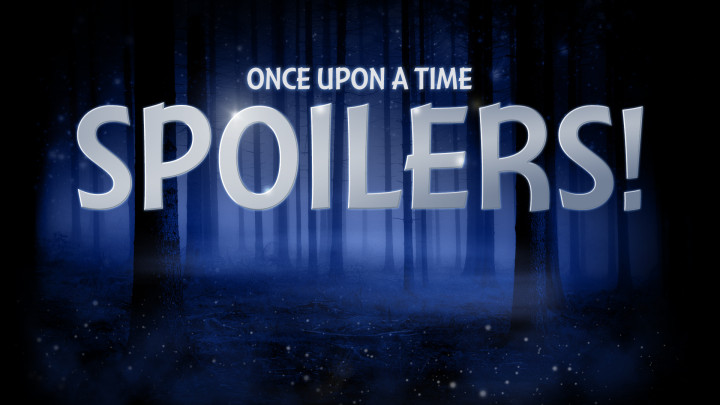 Sneak peeks, set photos, some interviews and episode titles plus, who will die? Will there be more than one deaths before the series finale? Who is Regina's new love interest? All these and more in this spoilers-only podcast for "Secret Garden" and beyond!
Podcast: Play in new window | Download | Embed
Eager to harness her burgeoning magical skills, Robin engages in a risky relationship with Mother Gothel. Meanwhile in Hyperion Heights, Roni and Kelly strike a deal with Eloise, desperate to save Lucy from her mysterious illness. But nothing comes without a price. As things finally come to a head between Victoria and Ivy, someone may have to pay with their life.
"Secret Garden" was written by Edward Kitsis & Adam Horowitz and directed by Mick Garris, with guest stars including Adelaide Kane as Drizella/Ivy, Emma Booth as Witch/Gothel/Eloise Gardener, Rebecca Mader as Zelena/Kelly, Nathan Parsons as Nick Branson, Yael Yurman as Anastasia, Tiera Skovbye as Robin, Nisreen Slim as Doctor Sage and Suzy Joachim as Madame Leota.
Promo for "Secret Garden" starts off with Hook saying, "the battle isn't over" then another voiceover saying "a new battle has begun". Also in the promo, Hook and Gold (aka Rogers and Weaver) talking about a ritual that has to be done that require sacrifices. Roni and Kelly, meanwhile, made it back to Hyperion Heights, stuck on what to do because if they break the curse then Henry dies, but if they don't then Lucy does. Finally, the promo also said that a war between the witches.
Sneak Peeks and Set Photos
As for sneak peeks, the first sneak peek for "Secret Garden" shows a ritual taking place inside Regina's vault in Storybrooke until a cellphone rings. Also, in the same sneak peek, it said "Storybrooke: Some Years Ago". Since one of the hooded figure revealed to be grown up Robin and then later on Zelena appears—who didn't age a day, how long ago exactly did this take place? Who is the other girl wearing a hood? She does look a bit like Anastasia but the girl also said that her parents wanted to have dinner at Granny's so she's clearly a local resident, so it may not be her at all. She also told Robin, "Your mom may be the Wicked Witch but you have a ways to go in that department." Zelena then walks in saying, "Spell time is over."
The second sneak peek, however, is less complicated and it takes place in Hyperion Heights, with Henry in Lucy's hospital room with Jacinda, obviously not much time has passed, and he sees Roni and Kelly standing outside the room. Henry then goes out to talk to them looking frustrated because there's nothing he and Jacinda can do to save Lucy. After Henry walked out, Regina and Zelena then discussed the situation that they don't want either Henry or Lucy to die; there must be something they can do, agreeing that they're going to work together as sisters in order to wake up both Henry and Lucy without having to sacrifice either of the two.
Set photos for "Secret Garden" mostly include Wish Realm Hook in what looks like Mr. Gold's Shop in Storybrooke with Zelena and Robin in her Storybrooke school uniform. A lot of people are questioning whether this is real Hook or not, however, this Hook wears the usual pirate outfit we see Captain Hook is in, as opposed to the one we've seen for the past 6 seasons who have gotten used to modern day outfit. That being said, the question remains: how is he in Mr. Gold's Shop in Storybrooke with Zelena, Robin and Mother Gothel? Where is Regina? Is she also in Storybrooke during this time?
Furthermore, along with pirate-outfitted Hook are Mother Gothel, Robin, and Zelena all looking at a giant crystal ball all in the same shot together. Is this how Zelena and Robin got into the Enchanted Forest and live in there?
Interviews, Casting News and more!
Although it did not tell us much, we've got several information about the Coven member's identities from Entertainment Weekly and they reported that there will be a pretty major new face among them. They also talked about pulling someone from the Haunted Mansion and since Suzy Joachim was cast as Madame Leota, it seems likely that she is also part of the Coven of the Eight. However, Kitsis and Horowitz confirmed that Drizella is not in the Coven. If Gothel, Anastasia and Madame Leota are the first three witches in the Coven, who's the other five witches?
As of this recording, they are about to start filming 7×20 and because they film so much indoors, we don't know how much content are we going to get leading up to the series finale. Not even the set photos give away who these witches are, but we might see some kindness from Drizella so is she redeemable? Will Drizella sacrifice her life in order to save Lucy? Maybe she's not really an evil stepsister, after all.
As for Regina's new love interest, Entertainment Weekly's Spoiler Room reported that we will find out that Roni had a past with someone that is complicated. In addition, Adam Horowitz said, "It's hard to tease because the audience will react the way they react. We're excited about the chemistry we've seen and the storytelling that grows out of this relationship we're going to start to explore in the second half. We don't really want to give away a lot about what it is right now. We think that it's a lot of fun."
How does Regina have a complicated history with someone in the past? How long exactly have they been in this curse? When Regina cursed Belle to be Lacey she was given a past even though she was basically nothing for the whole 28 years the curse has been going on. Is Regina's new love interest a fairy tale character as well? Who will it be? Dr. Facilier?
As for stars joining the series, 'Being Erica' star Suzy Joachim was cast as Madame Leota, who is described as "a powerful gatekeeper to a haunted house." Entertainment Weekly added, "Not only will we meet the famed character from Disneyland's Haunted Mansion, but we may also hear some iconic lines parkgoers will recognize."
We also got new episode titles as we get close to the final two titles of the series. 7×19 "Flower Child" is written by Edward Kitsis & Adam Horowitz. We've also learned that this episode will feature a group of wood nymphs, the leader of which has a daughter who is anxious to explore the human world. 7×20, meanwhile, is called "Is This Henry Mills?" which is written by Dana Horgan & Leah Fong.
Eddy Kitsis and Adam Horowitz also sat with Entertainment Weekly for The Hot Seat, where the two answers burning questions, including whether we will see more of the original cast return in guest appearances in the back half, to which Kitsis answered, "can't say." They were also asked if Henry ever see Storybrooke again and once more, Kitsis just said, "can't say." Other questions include something about Hook's mother, more scenes with Sabine/Tiana and Rogers/Hook, and a question about any familiar faces dying by season's end, among others.
As anyone probably know by now, Once Upon a Time will end after season 7. Catch the final 12 episodes when Once Upon a Time goes back on-air with 7×11 "Secret Garden" this coming Friday, March 2 at 8/7c.
What did you think?
Email Feedback@ONCEpodcast.com (audio files welcome)
Call (903) 231-2221
Comment on the shownotes
Visit any page on ONCEpodcast.com and click the "Send a voice message" link to record and send a message right from your computer.
Help us out!
Share this post in your social networks
Follow us
On Facebook:
On Twitter:  echo do_shortcode('[twitter follow="ONCEpodcast"]'); ?>
Daniel J. Lewis:  echo do_shortcode('[twitter follow="theDanielJLewis"]'); ?>
Jeremy Laughlin:  echo do_shortcode('[twitter follow="phlegon"]'); ?>
ErinJ:  echo do_shortcode('[twitter follow="erinjcruz"]'); ?>
Hunter Hathaway:  echo do_shortcode('[twitter follow="travelingpixie"]'); ?>
Jacquelyn / RumplesGirl:  echo do_shortcode('[twitter follow="punk_bunny_87"]'); ?>