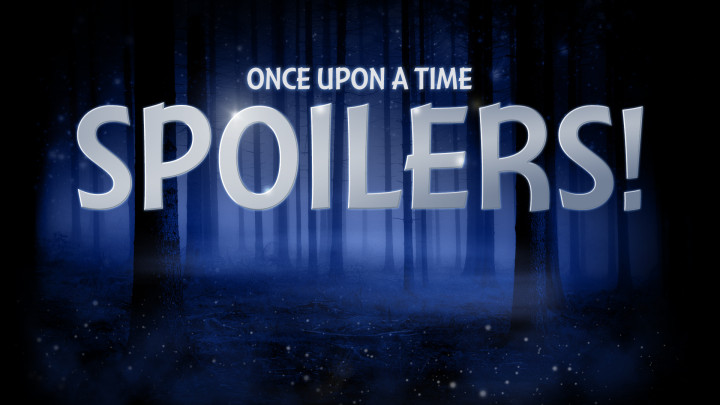 Before we dig into Season 7B spoilers, let it be known that, after 7 seasons, Once Upon a Time will end after its current season. "After seven years, 156 episodes, and countless twists on beloved characters, OUAT will officially say farewell in a series finale slated for May," according to Entertainment Weekly published last Tuesday. Show creators Eddy Kitsis and Adam Horowitz also shared an official statement on Twitter:
Seven years ago, we set out to create a show about hope, where even in the darkest of times, a happy ending would always be possible. But we never imagined the happy ending that was actually in store for all of us – years and years of adventure, romance, magic and hope. We're so grateful to our brilliant collaborators – the cast, crew, and writers – as well as our partners at the studio and network for making this journey possible. But most of all, we want to thank the fans. Their fierce loyalty and devotion was the real magic behind Once Upon a Time. We hope they join us for these last few hours as we journey to the Enchanted Forest for one more adventure.
Podcast: Play in new window | Download | Embed
Entertainment Weekly also asked Kitsis and Horowitz if ABC gave them enough notice to be able to properly wrap things up, and Kitsis said that they "did not go into this season assuming there would be a season 8, so we had two paths for the finale — one where it was closed-ended, one where it was open-ended. We had been building toward it the whole year anyways, so instead of a cliffhanger, it will just be a closed-ended story that wraps it up. But we're prepared and ready, so we weren't shocked by it."
Spoilers for Once Upon a Time Season 7B and beyond
Hiatus is almost over and we are back for spoilers for the second half of the season! Filling you in with stuff that we don't know about the last few episodes before the series finale in May, including episode titles, casting news, some directorial debut, air dates, and general spoilers for season 7B and beyond!
Casting News
Joining the cast as Prince Naveen is 'Beyond' alumni Jeff Pierre as Prince Naveen, Tiana's Prince, TVLine reports. Described as a fun-loving, freewheeling adventurer who cares little about the dangers of the world (at least, that's how it appears), his easy exterior hides a heart struggling with a tragic past.
Another actor joining the second half of the season is 'Marvel's Runaways' star Kip Pardue as Kelly—Zelena's cursed persona's fiance, Chad, Entertainment Weekly shared.
Episode Titles
The 11th episode of the 7th season is called "Secret Garden", which is written by Edward Kitsis & Adam Horowitz. Immediately picking up after the last episode before the Winter hiatus "The Eighth Witch" where Lucy fell into a coma and Regina finding out that she is in the curse in order to save Henry, as well as the reveal of the Coven of the Eight which includes Gothel and Drizella, "Secret Garden" is slated to air March 2. Meanwhile, David H. Goodman & Brigitte Hales pens 7×12 "A Taste of the Heights", a Tiana-centric episode where we will first meet Prince Naveen.
7×13 "Knightfall", written by Jerome Schwartz & Miguel Ian Raya, is probably a Hook-centric episode; 7×14 "The Girl in the Tower" is written by Dana Horgan & Leah Fong and will center around Alice/Tilly and Zelena and Robin Hood's daughter, Robin; Written by Christopher Hollier & Adam Karp, 7×15 "Sisterhood" could possibly be about Zelena and Regina, but it also could be Anastasia and Drizella because this is Adelaide Kane's final episode; 7×16 "Breadcrumbs" written by Jane Espenson & Jerome Schwartz, is slated as a high-seas adventure between Henry and Hook.
Meanwhile, Paul Karp & Brian Ridings pens 7×17 "Chosen" and is directed by Lana Parrilla, while 7×18 "The Guardian" is written by David H. Goodman & Brigitte Hales and directed by Geofrey Hildrew. Furthermore, there will not be any break for the second half of 7th season until the series finale in May.
General Season 7B Spoilers
For those who ship Henry with Jacinda, you might want to hold on to hope for now because it seems that they are not coming together as a family soon because of Lucy's condition, as well as Jacinda kissing Nick—aka Jack in the Enchanted Forest and the guy who Jacinda thinks is Lucy's father—during the Winter Finale episode, add that to the fact that they cannot share True Love's Kiss because Henry will die if it happens. At least not in the present day Hyperion Heights. To go along with that, just because Lucy is in a magic coma, it doesn't mean that Henry is a true believer. He might believe that something's wrong with Lucy and she's really in a magic coma, but he might still not believe in magic 100%, just like Emma in the beginning. Perhaps he also needs to touch an object that will wake him up?
Speaking of Henry, someone asked Entertainment Weekly through the Spoiler Room if Henry is going to die, to which they said that if Henry had to sacrifice to save Lucy by dying, he absolutely would. On the other hand, Rebecca Mader also shared that she is really looking forward to us seeing where Wish Hook and Zelena meets for the first time. Imagine the scene when they find out their daughters are in a romantic relationship!
We also more information about the Coven of the Eight and it sounds like they're not all necessarily evil. We still don't know much, and they all have agendas, but it's not necessarily nefarious. Furthermore, Regina will get a new love interest when the show returns in March. There is a theory going around the forum that it might be Dr. Facilier because they promised us that we would see him again and we haven't yet, and the only casting news we got so far were for Prince Naveen and Chad, Tiana's Prince and Zelena's fiance.
Once Upon a Time returns for the final half of the series on March 2, Friday at 8/7c.
What did you think?
Email Feedback@ONCEpodcast.com (audio files welcome)
Call (903) 231-2221
Comment on the shownotes
Visit any page on ONCEpodcast.com and click the "Send a voice message" link to record and send a message right from your computer.
Help us out!
Share this post in your social networks
Follow us
On Facebook:
On Twitter:  echo do_shortcode('[twitter follow="ONCEpodcast"]'); ?>
Daniel J. Lewis:  echo do_shortcode('[twitter follow="theDanielJLewis"]'); ?>
Jeremy Laughlin:  echo do_shortcode('[twitter follow="phlegon"]'); ?>
ErinJ:  echo do_shortcode('[twitter follow="erinjcruz"]'); ?>
Hunter Hathaway:  echo do_shortcode('[twitter follow="travelingpixie"]'); ?>
Jacquelyn / RumplesGirl:  echo do_shortcode('[twitter follow="punk_bunny_87"]'); ?>