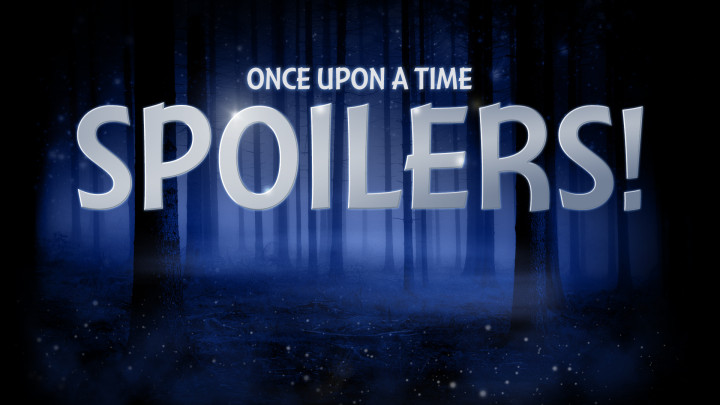 Everything you need to know about 7×12 "A Taste of the Heights" plus some casting news leading up to the series finale, including who's returning, who isn't, and more!
Podcast: Play in new window | Download | Embed
A Taste of the Heights
On the day of Tiana's coronation, a confrontation with Dr. Facilier compels her to take a trip through the Bayou, where a surprising encounter changes her life and the hunt for an alligator takes a dark turn. In Hyperion Heights, Sabine reconnects with an old friend whose plans could jeopardize her culinary dreams. Meanwhile, Rogers and Weaver investigate a Blind Witch, leading them to a shocking discovery about The Coven.
"A Taste of the Heights" was written by David H. Goodman & Brigitte Hales, and directed by Nina Lopez-Corrado, with guest stars including Rebecca Mader as Zelena/Kelly, Robin Givens as Eudora, Daniel Francis as Dr. Facilier/Mr. Samdi, Jeff Pierre as Hunter/Naveen/Drew, Trevor Roberts as Remy, and Chilton Crane as Hilda.
Promo for "A Taste of the Heights" starts with Lucy laying flower at her grandmother's grave, and it looks like we're not done with the tower. After all, Nook raised Alice in that tower. Flashing then to Hyperion Heights with Alice jumping into a building, then we do see Nook with Smee in the new Enchanted Forest in what seems like a duel with Nook getting hit. Back in Hyperion Heights, Lucy is talking to Henry saying "tonight's the night we finally gives Jacinda True Love's Kiss." Are they going on a date? Staying in? Rogers and Weaver then break in to some place when a girl in a cape runs by, cut to Regina saying "someone is killing witches". Does this confirm that the doctor from "Secret Garden" was a witch? Is she a witch doctor? Cut back then to Lucy reading from a page of the book saying that if Henry should break the curse, he will die. Then, at the very end, there's one tiny snippet of Tiana and in a boat.
Promotional photos for "A Taste of the Heights" didn't give a lot either. They are mostly of a very old woman who has her eyes completely white in a bakery, probably the Blind Witch from Hansel and Gretel. Another photo shows Weaver and Rogers walking into the Blind Witch's shop. With the episode being a Tiana-centric, it is somewhat odd that not a single photo includes her, whether it be in Hyperion Heights or the new Enchanted Forest.
Casting News, Episode Titles and more
In a recent interview with Entertainment Weekly regarding whether any of the original cast members is coming back, Eddy Kitsis said, "Once is home to everyone, so there's an open invitation to every actor who has been on the show to come back in the finale. We'll see who's available." Kitsis also added, "If the real question is, will the final couple hours remind us of the first six years, then the answer is yes."
In line with this, Jennifer Morrison was also asked in the recently concluded Emerald City Comic Con 2018 if she is coming back for the series finale, to which the actress answered with, "I'm trying to make it work." However, what's important to know is that the finale has been written and the writers have actually left the Writing Room. Now, that doesn't mean that Eddy Kitsis and Adam Horowitz, who are probably writing the series finale, can't insert Morrison in some way if she does decide to come back however, it seems like Morrison really want to move on and stand by her "one and done" statement (when she signed off the series). Perhaps she is trying to appease fans and give them a little bit of hope but it's not something that she's actively pursuing? If we do see Emma, maybe all we will see is the back of a blonde head and that's gonna be it. A body double, maybe?
Furthermore, no word has also been heard from other cast members such as Ginnifer Goodwin and Josh Dallas, who both have recently been cast in two separate TV shows, "Steps" and "Manifest". Beverly Elliot who plays Granny, on the other hand, will be coming back to reprise her role. It would also be nice to see Ruby once more, as well as more of the dwarves. If Rumplestiltskin dies, maybe they will bring back Emilie de Ravin for an episode, too. Some people also have theorized that if Rumple does die and goes to the After Life, not only would he see Belle, but he would also see Neal/Baelfire, which could be either Dylan Schmid who once played young Baelfire, the newer Baelfire that we met in season 6, or perhaps we will see Michael Raymond James to come back and do another scene.
There have been a couple of photos that, over the past week and half, looks like they had some sort of goodbye party because Robbie Kay (Peter Pan) and Jessy Schram who played Cinderella from seasons 1-6 were both around ONCE's set. Was it really just a goodbye party or are they filming a big town scene ahead of time or something? However, Jared S. Gilmore is confirmed to come back for another episode to play young Henry Mills once more, according to Entertainment Weekly. According to Adam Horowitz, Gilmore's return will be "a really sweet, emotional mother-son story."
The penultimate episode 7×21 is called "Homecoming", written by David H. Goodman. What about the series finale episode? What could the title be? "Happily Ever After"? Will they call it "The End" just like they did with Lost? We'll find out really soon.
Finally, Rebecca Mader has been cast as a series regular in NBC comedy pilot "Like Family".
Know any "A Taste of the Heights" spoilers that we missed? Have you found any other spoilers about the upcoming episodes? Share them with us in the Spoilers Section of the forum!
What did you think?
Email Feedback@ONCEpodcast.com (audio files welcome)
Call (903) 231-2221
Comment on the shownotes
Visit any page on ONCEpodcast.com and click the "Send a voice message" link to record and send a message right from your computer.
Help us out!
Share this post in your social networks
Follow us
On Facebook:
On Twitter:  echo do_shortcode('[twitter follow="ONCEpodcast"]'); ?>
Daniel J. Lewis:  echo do_shortcode('[twitter follow="theDanielJLewis"]'); ?>
Jeremy Laughlin:  echo do_shortcode('[twitter follow="phlegon"]'); ?>
ErinJ:  echo do_shortcode('[twitter follow="erinjcruz"]'); ?>
Hunter Hathaway:  echo do_shortcode('[twitter follow="travelingpixie"]'); ?>
Jacquelyn / RumplesGirl:  echo do_shortcode('[twitter follow="punk_bunny_87"]'); ?>