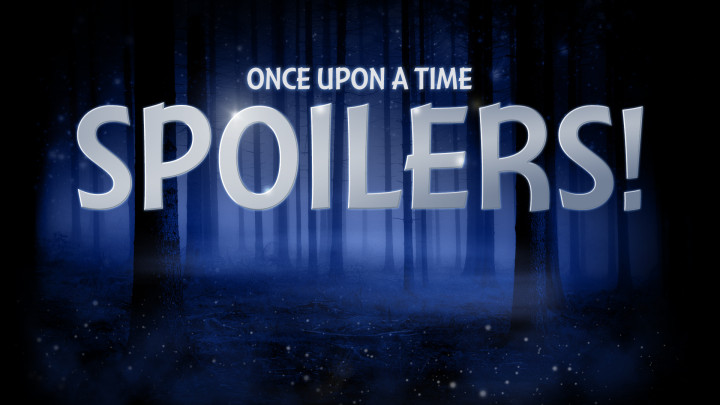 Everything you need to know about this Friday's episode, plus a theory that follows through a random spoiler we shared way back, in this spoilers-only podcast of "Flower Child"!
Podcast: Play in new window | Download | Embed
7×19 "Flower Child" Spoilers
Tilly and Rogers find themselves in danger after an encounter with Eloise, forcing Tilly to make a life-altering decision when Rogers' life is threatened. Meanwhile, Henry and Jacinda's relationship takes a step forward, but despite Lucy's efforts, their union doesn't provide the answers she's seeking. In a flashback, young Gothel seeks revenge after her home is destroyed.
"Flower Child" was written by Edward Kitsis & Adam Horowitz, and directed by Tessa Blake. Based on the press release, it seems like "Flower Child" is the Gothel origin story. If you recall, there was a random spoiler we talked about way back in February about a nymph and how we would be seeing a nymph in this episode. A lot of people suspected that it would be Gothel and it might be true based on the guest stars, which includes Emma Booth as Gothel/Eloise Gardener, Rose Reynolds as Alice/Tilly, Tiera Skovbye as Robin/Margot, Daniel Francis as Dr. Facilier/Mr. Samdi and Jeff Pierre as Naveen/Drew. If you'll notice, there is no casting for a nymph or for any kind of family members of the nymph, so chances are Emma Booth is going to play the younger version of Gothel and she might be a nymph.
Although the promo for "Flower Child" doesn't show us much, it's enough to show that it's a Gothel-centric episode. It starts off with Gothel in what looks like present day Hyperion Heights saying that it's time for the Coven to return and according to Drew, a war is brewing in the city and no one is safe. It also looks like Margot knows something as she is seen with Gothel in the promo, unless she just thinks of her as Eloise Gardener and Margot knew her from before. We then see Henry, who is starting to come in realization and talking to Jacinda about what if the book is real. Jumping back to Gothel, she stops Tilly in the streets and tell her she's her mother. Tilly, who obviously doesn't know this in present day Hyperion Heights or even in the other realm, confused and the next thing we see, Gothel is taking her away to where we then see hooded figures who we suspect are members of the Coven. Rogers, on the other hand, is fighting to find out to where they're taking her but Gothel insisted that Tilly's not the one she's going to hurt. Did Gothel take Margot and pertains to her being the one she's going to hurt instead of Tilly? Why did Gothel take Tilly? Perhaps she finds out Tilly is the Guardian and the only way to get the dagger is to use her?
As of this recording, there were no promotional photos yet for the episode. Do you have anything for us regarding this Friday's episode? Head over the spoiler section of the forum and share them with us along with your theories!
What did you think?
Email Feedback@ONCEpodcast.com (audio files welcome)
Call (903) 231-2221
Comment on the shownotes
Visit any page on ONCEpodcast.com and click the "Send a voice message" link to record and send a message right from your computer.
Help us out!
Share this post in your social networks
Follow us
On Facebook:
On Twitter:  echo do_shortcode('[twitter follow="ONCEpodcast"]'); ?>
Daniel J. Lewis:  echo do_shortcode('[twitter follow="theDanielJLewis"]'); ?>
Jeremy Laughlin:  echo do_shortcode('[twitter follow="phlegon"]'); ?>
ErinJ:  echo do_shortcode('[twitter follow="erinjcruz"]'); ?>
Hunter Hathaway:  echo do_shortcode('[twitter follow="travelingpixie"]'); ?>
Jacquelyn / RumplesGirl:  echo do_shortcode('[twitter follow="punk_bunny_87"]'); ?>