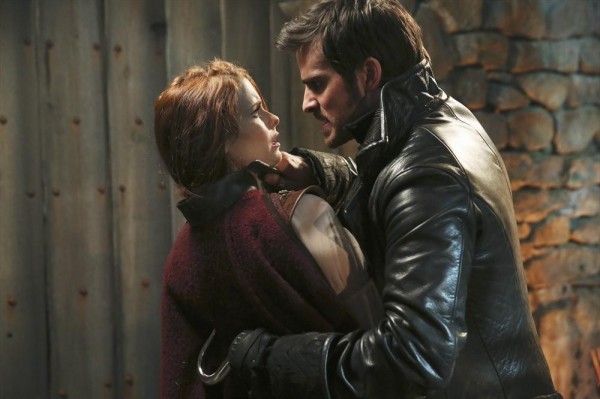 Nine months ago, Hook was confronted by a princess who was looking for her prince, who she believed has been kidnapped by him. Back in Storybrooke, Emma was finally ready to be teamed up with Regina in order to stop the Wicked Witch once and for all.
Podcast: Play in new window | Download | Embed
Ariel returns to Storybrooke and pleads with Hook to help her find Prince Eric, who never returned to the town when the new curse was invoked. Emma agrees to let Regina teach her how to use magic so that she can help defeat Zelena, and Mary Margaret and David try to prove that they can be just as much fun as Hook is with Henry — who thinks they are boring. Meanwhile, in Fairy Tale Land during the past year, an angry Ariel confronts Hook over her missing Prince Eric, who she assumes was kidnapped and possibly killed by the swarthy pirate. But when Hook confesses that the Jolly Roger has been stolen and Eric is most likely the thief's prisoner, Ariel unknowingly provides him with a clue as to who the culprit is, and Hook – with Ariel in tow – goes off in search of his ship.
Joining Daniel today is Jaquelyn filling in for Jeremy for initial reactions as he had a business meeting to attend to today.
These are just our first thoughts about this Once Upon a Time episode. We'll share more about "The Jolly Roger" in our upcoming full discussion live on Wednesday April 16, at 8:00 p.m. (EDT/GMT-4).
Thank You for Supporting Us!
Steve Johnson (subscriber)
David Neuland (subscriber)
Lisa Slack (subscriber)
You can sponsor an episode or more of ONCE podcast, too! Email Daniel@ONCEpodcast.com if you would like to arrange a corporate sponsorship of our podcast for the upcoming third season.
Happy birthday, Robert Carlyle!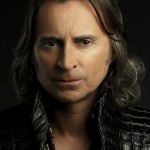 We're calling April 14 "Dearie Day" to celebrate Robert Carlyle's birthday! Add "dearie" or Rumple's laugh to your common speech and post to social networks with the hashtag "#DearieDay" to show your support.
Visiti ONCEpodcast.com/dearieday for more details!
Initial Reactions
Remember, these are just our initial reactions regarding tonight's episode so please bear with us if we're a bit all over the place. If you have your own thoughts, feedbacks, or theories regarding tonight's episode, however, send them over to us and join our full discussion this Wednesday!
It was kinda nice to be able to laugh occasionally. It felt like a bit of a let down at the end, but these occasional pauses are a good breather from all the action-packed episodes we have been getting the last six episodes since its come back.
It was really cool to see Ariel again. It was nice to know that Ariel is safe and sound somewhere.
It was also cool seeing Hook being honorable in this episode. He's moving down steadily towards redemption road, and it was good to see him with Smee again.
Among the things that we've seen, Emma's magic is so impressive. We liked that what drives Emma is her emotions, unlike Regina who needs to rely on her anger. It seems like this was the first time she did magic for herself and not for someone else. There was that one time when Cora attempted to take her heart, but she doesn't really know what she's capable of.
How is Emma feeling using magic? Is she going to start believing that magic is the only solution to her problems now? Is she going to go down the dark path as well? Looks like using and learning magic will be an interesting journey for her.
As for her parents, however, looks like Snow and Charming are willing to do whatever it takes to disprove that they are boring by teaching Henry how to drive. Until when will Henry be in the dark of the truth? Is he really not suspecting anything at all?
If Ariel just literally washed up on shore, how did she know that Rumple is under the Wicked Witch's leash? If Eric's cloak went into the water, where did it go? Did it go into another realm?
Quite a twist if Hook were to kiss Emma and true love's kiss to take her magic. This shall invoke a lot of talk if and when it happens. Is Hook and Emma's relationship even going to be a true love? What happens if Emma was the one who initiates the kiss? Will it not work because she initiated the kiss? Looks like we're going to see another CaptainSwan kiss in the future episode.
Why wasn't her super power working? Hook has been blatantly lying. Why didn't she detect this lie? Are her emotions getting in the way of her seeing things clearly? Is Hook suddenly not believing in her super power enough? Ariel told Hook that he's more than just a pirate; that he has a good heart. But is he?
We were kind of expecting to learn how he got the blue memory potion that Hook gave Emma in New York City Serenade but we didn't. Looks like there are still more stories to tell regarding what happened with the swarthy pirate than tonight's episode. It's clear that he's ashamed of something; probably some bad decisions he's made throughout the last missing year. Hook also made mentioned a lot about the Jolly Roger. Can he get his ship back and find his way back?
Thank You for the iTunes Reviews!
Your reviews encourage us and help others find the podcast!
Please rate and especially write a review for us on Apple Podcasts.
Now that we've taken a breath from this episode, how long will it be before we get another full-swing of the fight? Are we going to get back to it quickly or are we going to take more breather over the next episode? With Zelena having the Dark One on her side, surely Zelena has got more magic on her side.
The way Zelena tricked Hook was a lot like how Cora does it. Seems like Hook has just been Cora-ed. Does this prove that she really is Cora's daughter?
In Mr. Gold's shop, as Hook, Ariel and Belle were looking for something that belongs to Prince Eric, there was a picture shown a little bit longer. Whose picture was that?
Will Hook follow the Wicked Witch and kiss Emma to take her powers away, or will he sacrifice and tell the Charmings and Regina what Zelena did to him? Share your thoughts and theories by sending it over to us via email, through the comment section below, or by joining us over the forum!
What did you think?
Email Feedback@ONCEpodcast.com (audio files welcome)
Call (903) 231-2221
Comment on the shownotes
Visit any page on ONCEpodcast.com and click the "Send a voice message" link to record and send a message right from your computer.
Help us out!
Share this post in your social networks
Follow us
On Facebook:
On Twitter:  echo do_shortcode('[twitter follow="ONCEpodcast"]'); ?>
Daniel J. Lewis:  echo do_shortcode('[twitter follow="theDanielJLewis"]'); ?>
Jeremy Laughlin:  echo do_shortcode('[twitter follow="phlegon"]'); ?>
ErinJ:  echo do_shortcode('[twitter follow="erinjcruz"]'); ?>
Hunter Hathaway:  echo do_shortcode('[twitter follow="travelingpixie"]'); ?>
Jacquelyn / RumplesGirl:  echo do_shortcode('[twitter follow="punk_bunny_87"]'); ?>