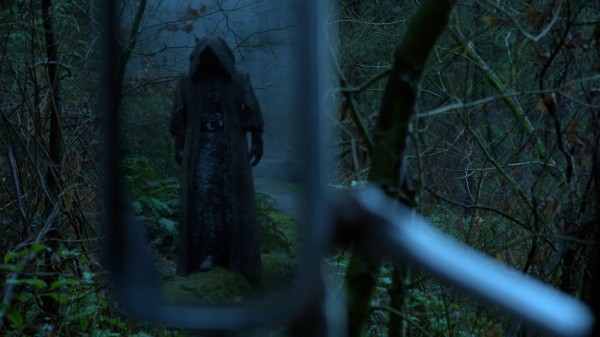 Emma, Regina, Charming and Hook continues to look for the green-skinned witch while Snow and Charming meets their new midwife. Nine months earlier, Snow White broke a good news to her husband, causing Charming to go on a solo journey to find a root that can help him overcome his fears but instead, found himself saving a princess up a tower who was being haunted by a hooded figure.
Podcast: Play in new window | Download | Embed
Before anything else, Jacquelyn pointed out that the name Zelena is a Bosnian language that actually translates to "Green."
[adrotate banner="1″]
Past (Enchanted Forest)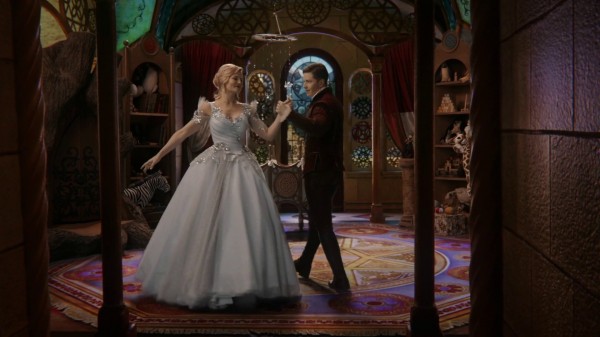 The background music to the dream sequence with Emma and Charming is so beautiful. Such beautiful music by Mark Isham. The scene is so beautiful to see the father and the daughter together in the Enchanted Forest. Is this a foreshadowing of how one of the last Once Upon a Time scenes will end? The special effects were also very good and dream-like. It was also nice seeing how Charming is actually missing Emma and that he cares for his daughter so much. The opening alone added a lot of depth to the characters, especially Charming's. Despite the scene showing his vulnerability, it was nice seeing his emotions toward his daughter.
In addition, the way Charming and Emma interacted with each other looked nothing romantically. Moreover, Emma's dress in this dance scene was also symbolic. The community shared photos of Emma's dress where her family crest and her tattoo can be seen. The dress also has feathers on it, most likely Swan feathers.
As Charming woke up, Snow broke the good news that they were expecting. The news seemed to surprise Charming, but fear envelops him because of the dream he just had. For two seasons, Charming has never had a male figure heroic buddy that he bonded with much until Robin. Charming told him that his confidence never wavered, which reminds us of the episode 13 during the first season 'What Happened to Frederick' when he said, "None have my fearless bravery." Fearing Snow's second pregnancy, Charming searches for the night root, a root that when digested, help overcomes all fears.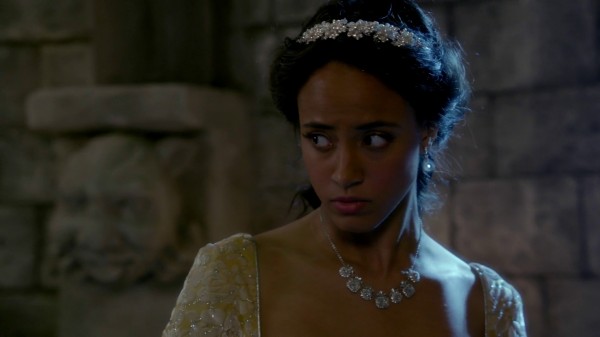 Was Rapunzel part of Cora's dome when the Evil Queen cast the first curse? If not, why is she still trap in the tower? By the way, Rapunzel's tower seems like a recreation of Tangled.
Rapunzel told Charming that her older brother's death was a terrible, terrible accident. Who was her brother? She also said that her brother saved her but he couldn't save himself, drowning in the process.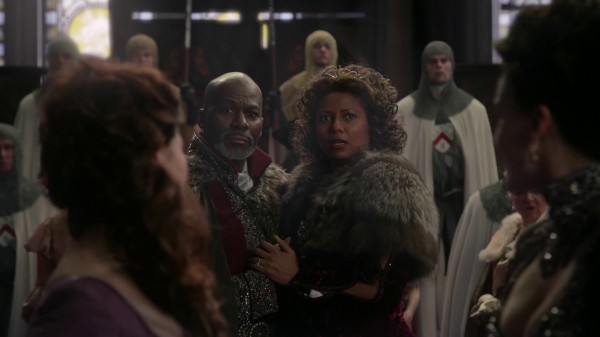 As Rapunzel is reunited with her parents, Charming and Rapunzel must have sent word to both kingdoms as it looked like they were in Regina's castle, the very same room where Queen Eva died, and the flags were also visible.
Thank You for Supporting Us!
Steve Johnson (subscriber)
David Neuland (subscriber)
Lisa Slack (subscriber)
Genevieve Miller—check out herher knitting book Once Upon a Knit, a book of patterns inspired by fairy tale characters
You can sponsor an episode or more of ONCE podcast, too! Email Daniel@ONCEpodcast.com if you would like to arrange a corporate sponsorship of our podcast for the upcoming third season.
Nine Months Later (Storybrooke)
Nine months later in Storybrooke, Emma, Regina, Hook, David and Mary Margaret gathered in their loft's kitchen, Regina implied that being cursed makes one look like the rest of the people. This makes it harder to look for the Wicked Witch, especially because her skin wasn't green in Storybrooke at the moment.
Where is Neal? Why did Emma suggest to go back the Mayor's office and go through everything? Why did Regina not notice the berries? Did she not sense any magical residue that the Wicked Witch left on her office?
Down her storm cellar, Zelena visited Rumple, where he was seen singing more phrases including, "The spinning cleans the mind, soothes the soul." If Zelena got the Dark One's dagger, does that mean that she also got a symbol of his courage? Does this mean that Rumple back to his cowardly self? A few episodes ago, Rumple faced his fear by using the dagger to face his greatest fear. Was a part of his courage transferred to the dagger when he stabbed Peter Pan? Did Zelena stole his courage as well?
Is Rumple still under the dagger's control? Rumple was saying to himself, "Spin the madness away." Is he just faking it, or is he really broken? The cinematography in this episode was really artistic specifically the silhouette shots, taking the show into a new height.
After Zelena shaved Rumple's facial hairs and the talk that they had about Zelena not liking her green skin, Rumple seemed change. Zelena also talked a bit about her father. Unless she is lying, Zelena said that she grew up with her father. If Zelena was telling the truth, this will disregard the theory about Rumplestiltskin being her father.
On the other hand, this episode revealed a bit of what she's after — something that Rumple spent a lifetime seeking. Something that goes against his very nature. Family? Love? Courage? Zelena also seem to need it soon. Looking into the original tale of the Wizard of Oz, Zelena could have gotten Rumple's brain (Scarecrow) and Charming's courage (Cowardly Lion). If this will be proven to be true, whose heart will she take?
"Classic" Oz Cannon (I'm talking Dorthy Gale, ruby slippers, etc) Centers on a quest to meet the wizard to procure 4 things: a Heart, some courage, a brain, and a way home. What if Zelena is procuring these things as well? She has Charming's Courage, Maybe next she'll try for Snow's Compassion (Heart) Dr. Hopper's intelligence, or maybe Belle's book smarts (brain) and then use the Dark one to procure herself a way "home" be that enchanted forest or back to Oz for her ultimate revenge. OR maybe she'll steal from Regina's Treasure Trove to get a literal heart. Really REALLY looking forward to getting a glimpse at H & K's vision of Oz. Love the Podcast,

— Tory
So I was thinking about last night's episode, and it was revealed that Zelena needed a symbol of Charming's courage for whatever devious intentions she has for the residents of Storybrooke. We all know that Charming is known for his bravery, but we are also aware that Snow White's prominent trait is her goodness and Belle is highly intellectual. In allusion to the actual Wizard of Oz story, do you think that Zelena will also collect symbols of Snow's kindess (her heart) and Belle's cleverness (her brain) as ingredients for whatever she is planning?

— ILoveNeimanMarcus
What does Zelena want? Why does she want Charming's courage? And more importantly, how did she get the dagger?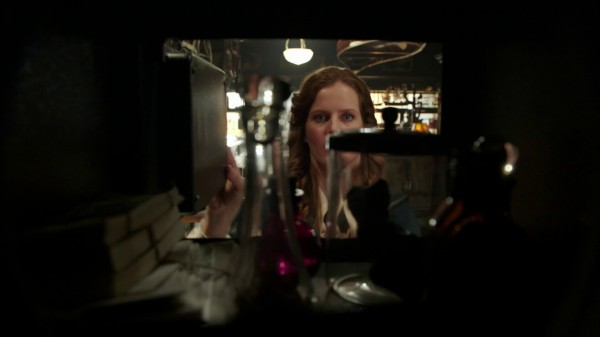 In Mr. Gold's shop, Zelena stole the night root but before that, Zelena regarded to Belle as "Mrs. Gold". Is this a foreshadow of a possible RumBelle wedding?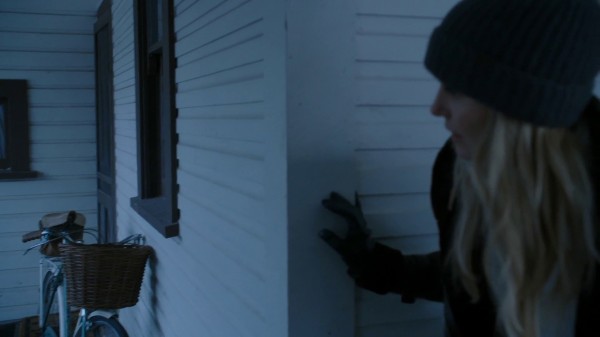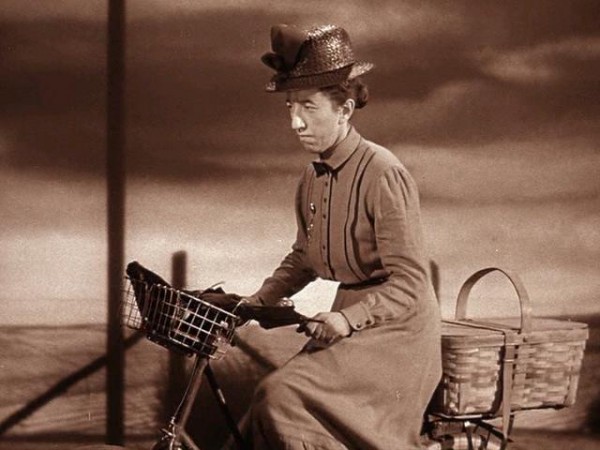 Throughout this episode, Zelena was dressed in a very familiar way — Miss Gulch of The Wizard of Oz. Aside from her dress, there was also a bike that was seen in her farmhouse, found by Emma and Hook.
Thank You for the iTunes Reviews!
PrincessHeather2
Amy-kins<3
KevJKess
Your reviews encourage us and help others find the podcast!
Please rate and especially write a review for us on Apple Podcasts.
When Emma, Hook, and Charming searches Regina's office, Charming found a Holly Berry in the floor. When Snow texted her husband, Charming seemed a bit hesitant to leave. Was it because he wants to chaperone his daughter. Is he torn between helping Snow and staying with Emma because of his nightmare?
As we get to see Zelena with Mary Margaret and David at their loft, it seemed that Zelena want Charming to admit his fear, complementing him constantly how brave and fearless he is. Was she setting him up for the night root then?
During their conversation, Mary Margaret must have pregnancy brain for missing a lot things that Zelena said being red flags. Zelena said that she knows Johanna, Snow's old maid, but why didn't Snow ask how? However, Zelena seems pretty legit as a midwife.
The way they show this episode has a lot of cutting back and forth, but it was interesting how they change Charming's hair when David was fighting himself in the forest. They also seem to show great quality shot, showing his cellphone and his sword together in a shot. However, Charming's evil counterpart seems pretty creepy.
Cool seeing Regina and Henry walking with ice cream. Seeing Henry from the very first episode, the actor Jared S. Gilmore grew a lot. Moreover, it was cute how Henry talks about having more than two place settings during holidays. It was also nice how Henry is starting to open up to Regina now more than ever, no matter how strange it seem.
At the same time, Hook and Emma searches the forest together, Emma started to get suspicious that Hook is hiding something from her.
I was theorizing about what Hook may have done while he was on the Jolly Roger that he is not telling Emma, and I came up with this: I'm thinking that maybe Zelena disguised herself as some sort of mermaid and got aboard his ship. Perhaps she expressed some concerns to him about re entering FTL therefore making him think that she was just another character in Storybrooke. She than perhaps summoned the bird who brought the note and potion and offered it to Hook. In return, perhaps she asked for information about the group near Regina's castle, or some other form of payment. Just a thought I had.

— Saskia
What did happen to Hook in the lost year? Did the Wicked Witch get to him somehow as he was sailing across realms? Did Hook traded the Jolly Roger to get to New York City to retrieve Emma? What is he hiding from Emma?
Hook and Emma found a storm cellar in the farm house. Was it really Zelena's home? Is Kansas really her home and just want to get back there, making her cast the second curse so she could go back home? With this in mind, could Zelena also be Dorothy?
When Regina, Hook & Emma come to help David in the forest, Regina looks like she knows what the witch is up to. She didn't look surprise when David told them that his sword's hilt has gone missing after he vanquished his greatest fear.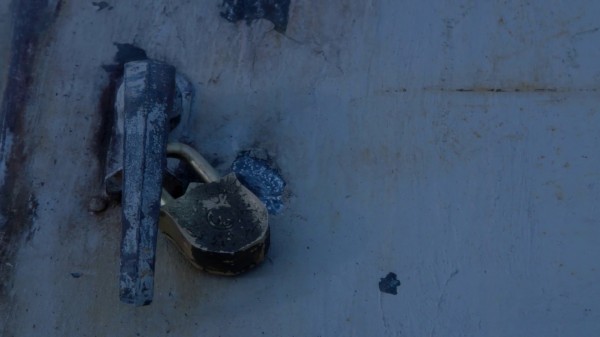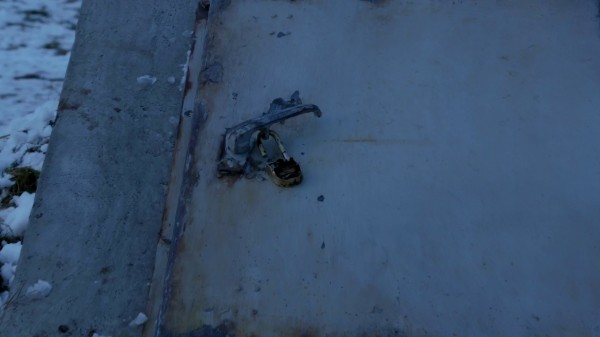 Back in the storm cellar, Emma, Hook, Regina and David discovered that the lock had been broken. Judging from how it look, it was as if the cage was ripped open because the cage lock wasn't exploded.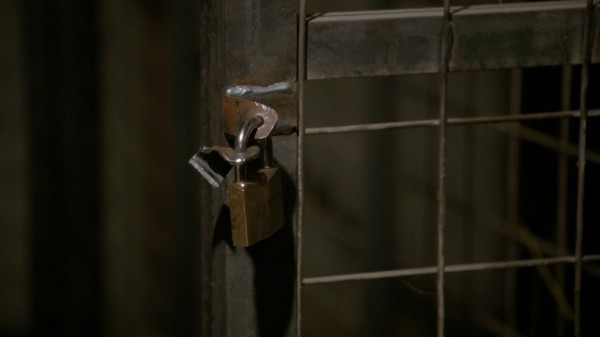 Does Zelena know [Emma, David, Regina and Hook] were at her house? I don't think she does yet, So they know she had Rumple, but she doesn't yet [known they know]. I think they're closing in on her and she will find out soon. Also, Emma has not yet talked to [Zelena], and has not used her "super power" on her.

— OnceaBeliever
Salutations Guys! I have a theory as to how Rumple was able to escape his cage. I have been suspicious as to the whereabouts of Neal. When it was revealed that the lock to the storm cellar was busted, I immediately screamed, "NEAL!" (like a crazy person). I believe that Neal (perhaps with the assistance of the Blue Fairy) freed Rumple of his cage. I haven't worked out the specifics of how Blue and Neal knew where Rumple was being held or where either of them have been for the past couple of episodes though. All I know is, I'm not a believer that Neal is a flying monkey, because if he was, I feel that he would convey that to the others somehow, someway.

— Ashley C.
If they know that the Wicked Witch is living in the farm house, why didn't they arranged a stake out? Now that they know that the witch could be living there, will they?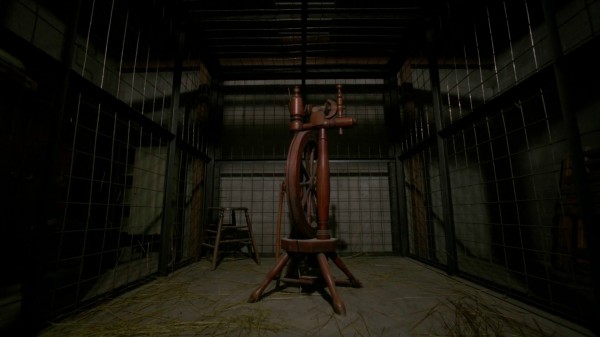 Where is Rumplestiltskin and how he get out? Is he running into the woods right now, looking for someone? Did he use magic to escape or did someone else let him out? Could Neal or Belle have something to do with his escape? Is the father and son running to the woods together? Or did Zelena let him out on purpose so she can control him later on?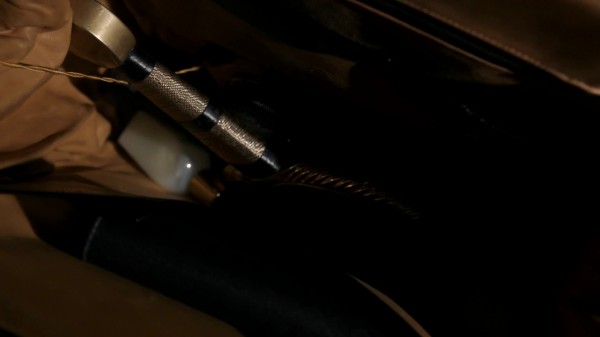 One of the most popular theories over the forum is that Zelena is collecting Wizard of Oz-related things, such as Rumple's brain and Charming's courage. As to whose heart is she going to take, a lot theorize it to be Emma's, Neal, or Henry's, what with him being the truest believer and all. Some also thinks Belle could be Scarecrow, who has always been the smart one.
What do you think about "The Tower?" Do you have any theories and ideas to share? Send it all to us by sending an email, filling in the comment section below, or joining us over the forums.
What did you think?
Email Feedback@ONCEpodcast.com (audio files welcome)
Call (903) 231-2221
Comment on the shownotes
Visit any page on ONCEpodcast.com and click the "Send a voice message" link to record and send a message right from your computer.
Help us out!
Share this post in your social networks
Follow us
On Facebook:
On Twitter:  echo do_shortcode('[twitter follow="ONCEpodcast"]'); ?>
Daniel J. Lewis:  echo do_shortcode('[twitter follow="theDanielJLewis"]'); ?>
Jeremy Laughlin:  echo do_shortcode('[twitter follow="phlegon"]'); ?>
ErinJ:  echo do_shortcode('[twitter follow="erinjcruz"]'); ?>
Hunter Hathaway:  echo do_shortcode('[twitter follow="travelingpixie"]'); ?>
Jacquelyn / RumplesGirl:  echo do_shortcode('[twitter follow="punk_bunny_87"]'); ?>
Spoilers
Episode 15 entitled "Quiet Minds" was written by Kalinda Vazquez and directed by Eagle Egilsson
Guest stars include Henri Lubatti as Lumiere
Looks like we've got Rumple running into the woods
Zelena has the dagger still and can be seen summoning the Dark One
There's going to be a scene with Regina and the flying monkeys again
Neal will be back and is seen talking to Emma in Storybrooke
Someone will be seen breaking in Mr. Gold's shop
In the Canadian Promo, Henry is starting to figuring out that something is going on in Storybrooke. He might be starting to doubt his mom.
Another of shot of Zelena touching Snow's belly. It seems that she was going to be there when the baby is born
Could Zelena be seeking Dorothy? Is Snow and Charming's second baby going to be Dorothy? Ginnifer
Goodwin and Josh Dallas initially thought the same thing, but said that now they are not sure anymore.
If Rumple is alive, does that mean that Pan is also alive?
First sneak peek just came out and it seems that OutlawQueen shippers are going to be happy with the next episode.
Season 3 finale is entitled, "There's No Place Like Home". Are they going back to the Enchanted Forest or will they stay in Storybrooke for good?
The actress who played Maid Marian in the episode "Lacey", Christie Laing will be back in the season 3 finale.
In episode 3×16, "It's Not Easy Being Green" Adrian Hough was cast as the Woodsman