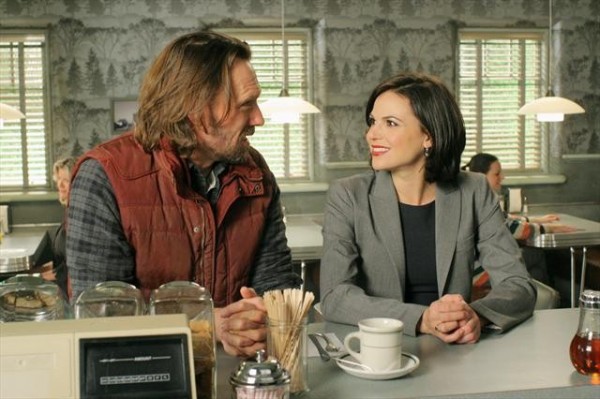 Podcast: Play in new window | Download | Embed
How did everyone get here? We see an unexpected backstory,  the emptiness of revenge, and the darkness of hearts.
These are just our first thoughts about this Once Upon a Time episode. We'll share more about "Welcome to Storybrooke" in our upcoming full episode live on Wednesday, March 20, at 8:30 p.m. (EDT/GMT-4).
Sponsor: Test drive the next evolution in TV with SimulTV!
Emma, David and Mr. Gold must protect Mary Margaret against Regina, who is out for revenge and has made it her mission to kill Mary; and Henry, fed up with all of the feuding, devises a plan to put an end to magic. Meanwhile, Regina discovers that a father and son have somehow found their way into her allegedly undetectable town as she and the fairytale characters deal with the effects of the newly cast curse 28 years prior.
Thanks for supporting us!
SheriffGraham-Nz
David Neuland (subscriber)
Malchore
Tappnbrd
You can sponsor ONCE podcast, too!
Initial reactions
Some of our interesting discussion points (in no particular order):
We had hoped to see Storybrooke's creation for a long time (we think since the first season)! We now know it was created in 1983.
We immediately suspected that Kurt Flynn's son, Owen, was Gregory Mendell.
Storybrooke's pre-Emma days seemed like Groundhog Day over, and over, and over again. Ever repeating many of the same things we say in Once Upon a Time's pilot episode.
Regina found the "curse of the empty-hearted" to make someone think they love you.
We were thrilled to see Sheriff Graham and Billy (Gus Gus) again!
There were a couple Star Wars references. Tron was also referenced with the name "Flynn" and a computer sign that included the company name "Encom."
Henry raised the question of whether magic can be destroyed or even removed from Storybrooke. We wondered if Storybrooke would move if Henry had ignited the dynamite in the well.
Was Storybrooke invisible to all outsiders?
Regina finally has Snow's heart, but there's darkness in it. Will Snow really turn as evil as the one she killed (as Rumplestiltskin had foretold in "Heart of Darkness")?
Kurt and Owen were the ones who inspired Regina to search for a son to adopt.
We gave everything a brief overview and would love to hear your thoughts!
Talk about "Welcome to Storybrooke" in our Once Upon a Time forums
Thank you for the Apple Podcasts reviews!
Your reviews encourage us and help others find the podcast!
Please rate and especially write a review for us on Apple Podcasts.
Preorder season-two DVD/Blu-ray set!
You can now preorder the complete second season of Once Upon a Time on Amazon.com! For a limited time, save $10 off the DVD set and $15 off the Blu-ray set!
Preorder the second season today!
Join us for the LIVE podcast!
Initial reactions on Sundays at 9:15 p.m. (EDT/GMT-4)—right after the Eastern and Central episode airing.
Full discussion, feedback, and live calls on Wednesdays at 8:30 p.m. (EDT/GMT-4).
On these days, visit ONCEpodcast.com/live to watch and chat live.
What did you think?
Email Feedback@ONCEpodcast.com (audio files welcome)
Call (903) 231-2221
Comment on the shownotes
Visit any page on ONCEpodcast.com and click the "Send a voice message" link to record and send a message right from your computer.
Help us out!
Share this post in your social networks
Follow us
On Facebook:
On Twitter:  echo do_shortcode('[twitter follow="ONCEpodcast"]'); ?>
Daniel J. Lewis:  echo do_shortcode('[twitter follow="theDanielJLewis"]'); ?>
Jeremy Laughlin:  echo do_shortcode('[twitter follow="phlegon"]'); ?>
ErinJ:  echo do_shortcode('[twitter follow="erinjcruz"]'); ?>
Hunter Hathaway:  echo do_shortcode('[twitter follow="travelingpixie"]'); ?>
Jacquelyn / RumplesGirl:  echo do_shortcode('[twitter follow="punk_bunny_87"]'); ?>