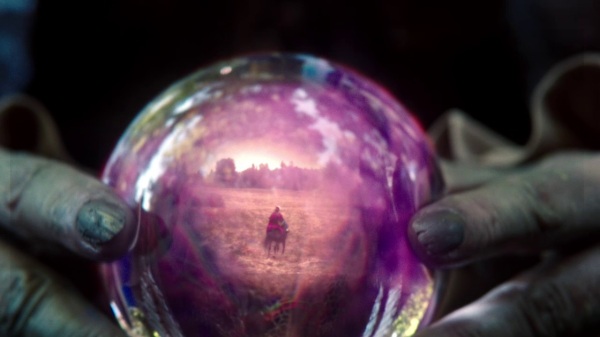 A few years ago in the Enchanted Forest, a cowardly Charming met Anna who showed him that he is a heroic man by teaching him how to stand up against Bo Peep through sword fighting. Meanwhile, in our world at present, Elsa finds a new friend in Emma when they get trapped inside the icy barrier that Elsa set in order to prevent anyone from leaving Storybrooke until she finds Anna. Join us for our full discussion of last Sunday's episode, "White Out."
Podcast: Play in new window | Download | Embed
Starting this episode, we're going to be doing the show using a new format, where instead of tackling the episode scene by scene, we're talking about notable scenes from last Sunday's episode.
Another Curse?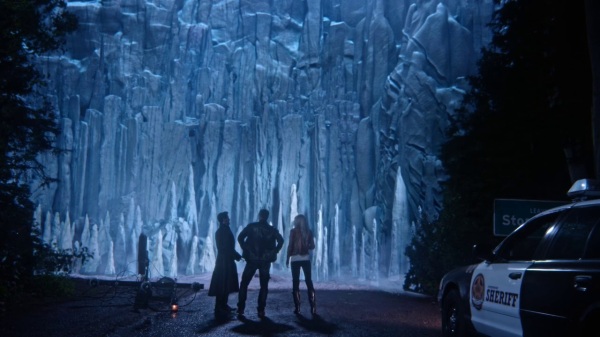 Are they ever going to leave Storybrooke? We know that Emma, Regina and Henry are among the only ones who can leave but what about the others? Greg and Tamara were able to leave, but it was never really established that anyone can already leave when Zelena was defeated. Can Storybrooke, Maine now be found by non-magical people? If no one can leave Storybrooke again, does this prevent Anna from getting in?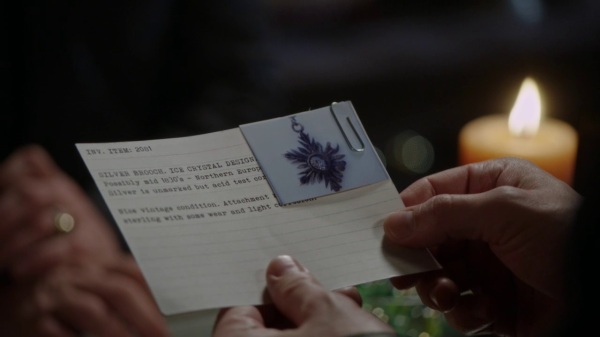 Speaking of Anna, where is she? Bo Peep told David that she put Anna inside the necklace. Is she actually inside the necklace and that it was just too heavily foreshadowed? Last season, in the episode "The Jolly Roger", Ariel used Prince Eric's cape to find him and it did fall in the water, but that only indicates that he was alive. Does Anna's heartbeat mean that she's still out there, but in a different realm? If she is inside the necklace, who put her there? Rumplestiltskin? The ice cream lady? Rumple does seem to know something, especially when he saw Anna through the orb. Did he make a deal with Anna?
It was kind of disappointing when David and Hook came to seek Rumple's help to find Anna. Fortunately, David remembered who exactly Anna is when he saw the card containing the details of Anna's necklace.
Last week, we talked about the deleted scene from "White Out" that aired in Good Morning America and it showed Regina and Mary Margaret talking. In the scene, Regina told Mary Margaret that this was her curse, asking her to take over the Mayorship and fix the black out herself. We were glad that they shared it with us early on; we didn't have to wait an entire season to see this one.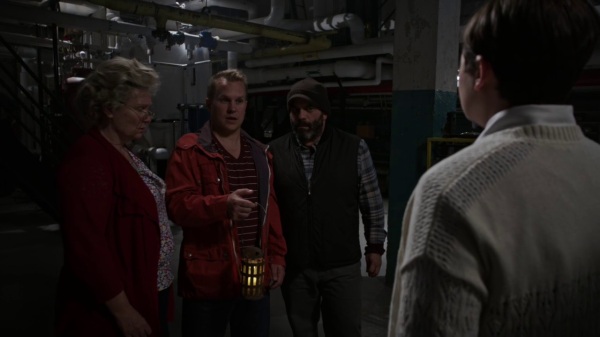 It was a bit sad to see Happy turn into whiny and grumpy grumpier as they were berating Mary Margaret about fixing the power lines asap. In the deleted scene, Regina told her that Storybrooke has a backup generator that would restore the faulty lines that went down.
Mary Margaret being the new mayor of Storybrooke makes more sense because in essence, she is a royal; born a princess, unlike Charming who became royal by marriage. Then again, it was fun seeing Snow dealing with all these, despite the fact that she was having a hard time being a mom to Prince Neal and a Mama Mayor to Storybrooke.
Survival is not living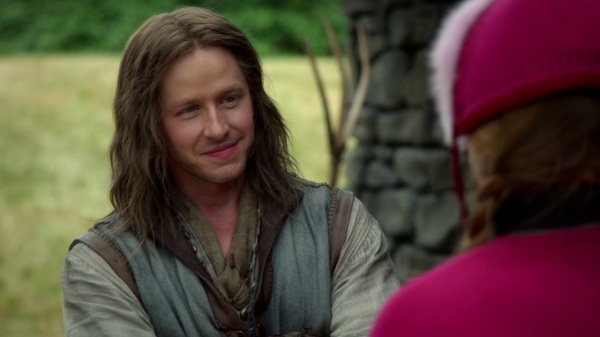 One of the biggest themes in this episode is that "survival is not living." We love this line, but at some point, survival no longer serves anyone. Can you be afraid of loss if you haven't experienced it? This thought also reminds us of the Pilot episode where she told her students, "You're building a home, not a cage." It was like saying that while one can survive in a cage, no one can ever live in it.
Another theme we like about this episode is when Anna told David that those impossible battles are absolutely the ones he must fight. This reminds us a lot of the cursed-David when he was with Kathryn; he was weak and cowardly about facing battles he must be facing.
It was cute when Anna introduced herself to David as Joan. This actually reminds us when Snow White introduced herself to Red as Frosty and then settled with Mary in the episode "Red Handed."
Just like last week, this episode has a lot of Frozen parallels as well, like when Henry yelled through the door in Regina's mansion, "I know you're in there." There was also a scene where Elsa told Emma that the cold "never bothered" her, as well as when she asked Emma whether she was "born with magic or cursed." Check out this Tumblr post we found and see the rest of the Frozen parallels from White Out.
Bo Peep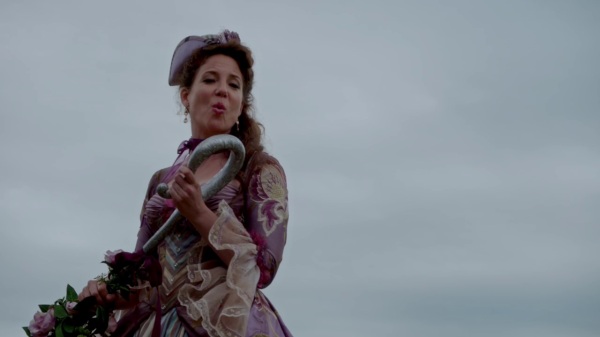 In this episode, we met not just one but two villains and one of them is Bo Peep, a villain featured in an episode after a four-line nursery rhyme. But what is all about the dress and cutesy staff? Then again, we think that she is one formidable foe. We also like that they are tying-in more stories featuring characters we already know rather than an invented character we have yet to meet.
According to David, Bo Peep is the most powerful warlord in the region, but is she magical? Or does she just get her power through her staff?
"what on earth is the point and logic behind Bo Peep? 'The most powerful warlord around', I am sure that Rumple is thrilled with the downgrade to be under a power mad freak with a crook (which she didn't even mention by name). her grating British accent = annoying
— Amdillae
Despite the accent, we still think that she pulled off a great villain.
I liked the idea of warlord Bo Peep more than the execution. The way she "branded" people just seemed not that warlordy. They shoulda gone all out and had her magic be a thing that could brainwash people so they didn't question what she did and blindly followed her, thereby becoming her "sheep"
— Phee
I liked her!  But yes, she is definitely a 1 episode only kind of character.  Having someone like that even recurring would get very annoying very quickly.  But again, I like the lighter, campier moments so I thought she was pretty hilarious.  And I like when they take different spins on the characters so to make Bo Peep a warlord was great, in my opinion.
— Jenna_B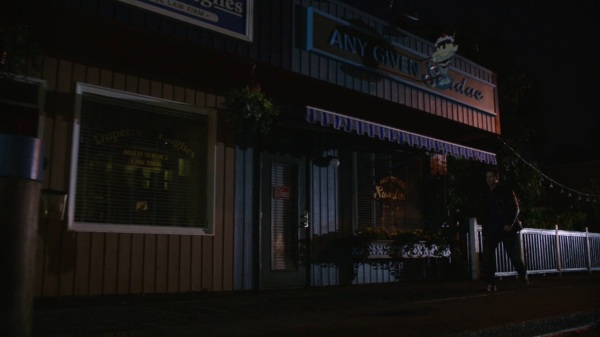 Did you guys catch that the actress that plays Bo Peep is the actress that plays Juliet's sister in Lost? Is it just coincidence that they both came out on this episode or could it be foreshadowing for a future connection? What if those two and Anna and Elsa's mother are sisters? At least we get some kind of strange reunion for Juliet and her sister in a different dimension.
— Ulises
Could Bo Peep and Anna and Elsa's mother are actually sisters? Or was this just a coincidence? After all, Bo Peep the butcher's shop, "Chop Shop quality meats", in Storybrooke was just next to the ice cream shop, Any Given Sundae, and "Duperré & Hughes Multi service law firm."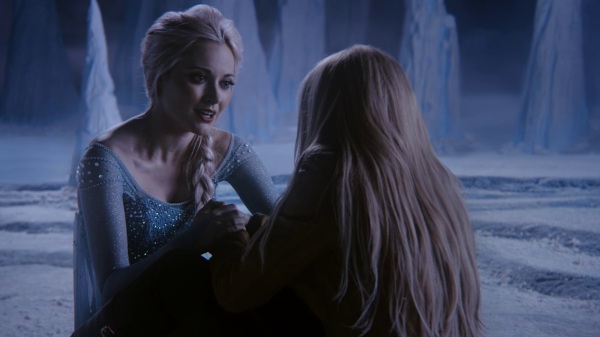 It was nice to see Elsa finally finding a new friend in Emma. Just like Emma, Elsa also grew up in a kingdom of isolation. Finally, Emma can have one person who feels the same place as her – just as afraid, and not in control of what they can do.
A full circle! Henry left in 202, now he's back home in 402
— WickedRegal
One of the final scenes in this episode is Henry outside yelling to Regina that he was not going to give up on her. It seems that this time, Henry is back home after running from his adoptive mother in the first season.
The Ice Cream Lady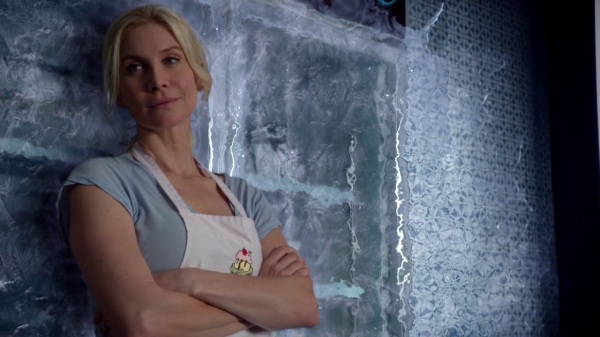 We read the Snow Queen recently and Elsa looking for Anna could be similar to what happened in the original Snow Queen tale, when Gerda is looking for Kay. The crow, animals, reindeer, was a great nod to the original Hans Christian Andersen story.
So is the ice cream lady evil? Is she the new big bad this season? In Lost, Elizabeth Mitchell's character Juliet is one of the most annoying characters; she gives vague answers even when she surely knows the truth. Could this be how she's going to portray the Snow Queen, too?
I think that Elizabeth Mitchell's character is the Snow Queen who gave up her infant daughter, Elsa, to Rumplestiltskin for mysterious but sympathetic reasons. Rumplestiltksin then made a deal with the king and queen of Arendelle, who adopted Elsa, thinking they were unable to have a child. Later, Anna came along as a welcomed surprise. The king and queen never told Elsa she was adopted nor how she came by her powers. Unbeknown to Elsa, she inherited her magic from her birth mother, the Snow Queen, who lived in Misty Haven. That is where Elsa's adoptive mother and father were headed in a ship when the storm hit, to seek help and understanding about Elsa's uncontrollable power. The queen of Arendelle wrote a note to Elsa, telling her she was adopted, who her birth mother is, and then sealed the letter in a bottle. Years later, Anna set out on a mission to find out what happened, when she came across the Snow Queen, who then froze or apprehended Anna, for some unknown reason. Elsa will somehow discover the letter in a bottle from her adoptive mother and will then learn the identity of the Snow Queen, who is now in Stroybrooke, as well as the location of her adoptive sister, Anna.
— FrozenQueen
Is the Snow Queen actually Elsa's biological mother? Is Rumplestiltskin somehow involved with the deal the Snow Queen made? After all, the Dark One has a thing with first born babies.
But why does he seem too excited to see Anna on her way to find him? Is he like Lord Voldemort, where he would know and track when someone mentions his name?
Who is the ice cream lady? What does the Snow Queen have against Elsa or any of the residents in Storybrooke? Is this some sort of Regina and Cora storyline, only this time the mother and daughter have icy powers?
As early as now, we are going to be hosting a season finale party here in Cincinnati for the end of season four. Join us if you're going to be in the area by that time. We're definitely going to have ice cream and be selling candles, too! We might even buy purple smoke for effect!
Thank you for supporting us!
David Neuland (subscriber)
Lisa Slack (subscriber)
Steve Johnson (subscriber)
Kelsey Hunt (subscriber)
DJ Firewolf (subscriber)
Jamie Moran (new Patreon backer)
7 Patreon backers ($17.50 per episode)
You can sponsor an episode or more of ONCE podcast, too! Email Daniel@ONCEpodcast.com if you would like to arrange a corporate sponsorship of our podcast for the upcoming third season.
Thank you for the podcast reviews!
2 Italian Sisters in Vancouver from Canada said, "… almost every podcast, we can come out of it and say 'oh I never thought of that!' which allows us to talk about a whole new mess of theories! …"
Your reviews encourage us and help others find the podcast!
Please rate and especially write a review for us on Apple Podcasts.
If the ice cream lady is the master at making ice cream, what flavor would you want to be? Tell us what your favorite ice cream flavor is and continue the conversation by going to the forum or using the comment below. You can also start sending in your theories for the next episode by sharing it to us via email, comment section or by joining the forum.
What did you think?
Email Feedback@ONCEpodcast.com (audio files welcome)
Call (903) 231-2221
Comment on the shownotes
Visit any page on ONCEpodcast.com and click the "Send a voice message" link to record and send a message right from your computer.
Help us out!
Share this post in your social networks
Follow us
On Facebook:
On Twitter:  echo do_shortcode('[twitter follow="ONCEpodcast"]'); ?>
Daniel J. Lewis:  echo do_shortcode('[twitter follow="theDanielJLewis"]'); ?>
Jeremy Laughlin:  echo do_shortcode('[twitter follow="phlegon"]'); ?>
ErinJ:  echo do_shortcode('[twitter follow="erinjcruz"]'); ?>
Hunter Hathaway:  echo do_shortcode('[twitter follow="travelingpixie"]'); ?>
Jacquelyn / RumplesGirl:  echo do_shortcode('[twitter follow="punk_bunny_87"]'); ?>
Spoilers
Someone puts an icy blast on Maid Marian
Ice cream lady is trying to frame Elsa, which will put her to blame for what happened to Marian
Emma and David finds Will Scarlet rummaging through Robin Hood's tent
Regina and Henry teams up to find out who the author of the book is
Mary Margaret struggles being Mayor and a mom to Prince Neal
Elsa and Kristoff set off to stop Hans from taking over the kingdom in Arendelle
Guest stars include Charles Raahul Singh as General, Tyler Jacob Moore as Hans, Nils Hognestad as Franz, Marcus Rosner as Jurgen and Elizabeth Mitchell as Snow Queen
Episode 3, "Rocky Road" was written by David H. Goodman & Jerome Schwartz and directed by Morgan Beggs.
This will be Michael Socha's first appearance as a main cast on the show.
Promo for next week's episode shows a  confrontation in the woods between the Snow Queen and some other characters.
It seems that this time, they would get to discover who the Snow Queen is early on
The Canadian promo shows Elsa not remembering something and Rumple going, "well, what a pity"
Robin goes to Regina for help regarding Marian being frozen
The way the synopsis is worded, it seems that Maid Marian might die but are they going to kill her this early?
The first sneak peek shows Mary Margaret's first fireside chat but the others doesn't want to pay attention to anything put blame on Elsa for putting the icy barrier all over town.
Maid Marian was seen fainting at the end of the scene.
The Snow Queen was not seen in the Mayor meeting.
One of the behind the scene photos showed Hook in the woods with Elsa.
We also saw Roland with a walkie talkie talking to someone. Is he taking over Henry's former place?
We also got a lot of photos of Hans, Kristoff and Elsa being in Arendelle of the past.
Prince Hans is seen holding an urn that looks a lot like the one Elsa was trapped in.
One of the scenes also showed Hans' hands in Kristoff's head
Emma and Will meet for the first time in the woods with Emma pointing a gun on him
In Arendelle of the past, Kristoff and Elsa talking about Anna about her not wanting leave because she's queen
Snow Queen has sights on Emma because she has something specific that she wants. One of the interesting theories going around is that Snow Queen was one of Emma's foster parents.
Another theory was also about Snow White being somewhat related to the Snow Queen.